WoW Thunderfury Boost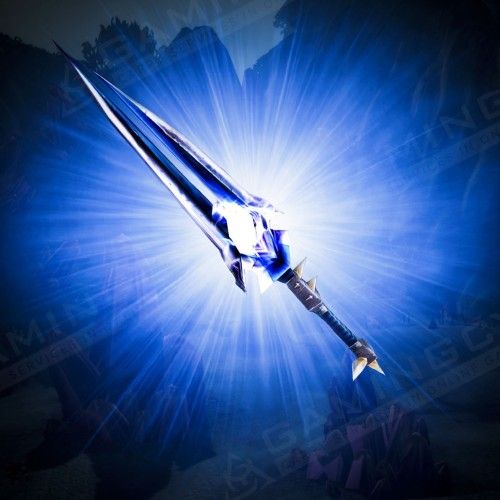 Boosting Schedule
Set the time when the booster may play your account with your manager. We can provide your whole carry while you're AFK without disturbing your usual gaming time!

Hide My Boost
We've developed this unique software to protect you from bans and suspensions. It allows account sharing without flagging an account.

Secure Payments
You can pay securely with PayPal or your Credit Card via Stripe. All payments are covered with the customer protection system and money back guarantee!

Secure Web-site
SSL and HTTPS protocols are used for your 100% privacy & data safety

Enlarge your collections!
An extensive list of unique & rare transmogs makes your gameplay brighter and your whole account more precious!
This service allows you to purchase a Thunderfury boost using real money. All our carries are provided manually by experienced players who have mastered the game. Our expert gamer will securely access your account and ensure a smooth Thunderfury farming experience. He will complete the necessary steps to obtain this exclusive sword for your character (only sword-wielding classes can equip and use it for transmogrification).
What does this service imply?
Thunderfury, Blessed Blade of the Windseeker is a legendary sword in the World of Warcraft, famous for its exceptional design and unique lightning effect. This formidable weapon has become a status symbol, representing dedication and achievement among WoW players. To get the Thunderfury, you must complete the challenging, lengthy questline that implies grinding rare drops from Molten Core raid bosses (Baron Geddon or Garr), gathering scarce materials like Fiery Cores and Elementium Bars, and defeating the Thunderaan. It is still a sought-after transmogrification option for players who wish to showcase their devotion to the game and its rich history. The legendary item possesses a one-of-a-kind appearance, featuring an eye-catching blue blade accompanied by vivid lightning animations, making it a standout on any battlefield.
What classes can use Thunderfury for transmogrification?
The classes that can use Thunderfury are those that can wield one-handed sword. Here is the list:
Warrior

(Arms, Fury, Protection)

Paladin

(Holy, Protection, Retribution)

Hunter

(Beast Mastery, Marksmanship, Survival)

Rogue

(Assassination, Outlaw, Subtlety)

Death Knight

(Blood, Frost, Unholy)

Monk

(Brewmaster, Mistweaver, Windwalker)

Demon Hunter

(Havoc, Vengeance)

Why should I buy this service?
Acquiring this Legendary sword can be a lengthy and tiresome process, as it heavily relies on RNG. Each Molten Core raid run consumes considerable time, typically requiring multiple attempts. The World of Warcraft Thunderfury transmog boost service offered by Gamingcy is an excellent way to save time and effort. Any WoW gold and other RNG-based rewards earned during the boost are yours to keep.
How to quickly acquire this Legendary WoW sword?
Buying this Legendary Sword transmog farm from our skilled WoW gamers is the fastest and the most simple way for you to unlock it!
Transmogrification is a World of Warcraft feature that enables you to alter the appearance of your current gear/weapon to resemble another item in your collection. Invest in the Thunderfury boost by Gamingcy, and bypass the tedious transmog grinding.
This service is perfect for World of Warcraft collectors, saving countless hours and allowing you to obtain the rarest and most impressive weapon skins for your Hunter, Rogue, Warrior, Death Knight, Paladin, Monk, or Demon Hunter.
Use the WoW Thunderfury xmog boost by Gamingcy to expand your World of Warcraft collection effortlessly!
Thunderfury Blessed Blade of the Windseeker Transmog Boost:
How does it work?
The entire process is quick and uncomplicated.
Once you purchase the

Thunderfury farming

, our manager will contact you via Skype/Discord/Email, typically within 5-10 minutes.
You can also reach us 24/7 via Gamingcy on Discord. During the conversation, you'll arrange all the details regarding the carry: start time, suitable playing schedule, and other specifics.
Our manager will keep you informed during the quest chain farming process and promptly notify you via your preferred messenger once the task is complete.
Say goodbye to grinding WoW skins for hours – purchase a boost and let Gamingcy handle the mundane tasks!
We NEVER use any third-party software or exploits, and we do all the work MANUALLY.
ETA:
Average starting time: 1-3 hours
Average Execution time: 1-4 weeks
Rewards you will get:
Transmogs from Molten Core raid.
Requirements + Important notes:
70 level

character in EU or US servers

Account sharing

(an experienced player will securely log into your account and do all the work for you)

Rogue, Monk or Demon Hunter

class