Balance of Power Artifact Appearances Boost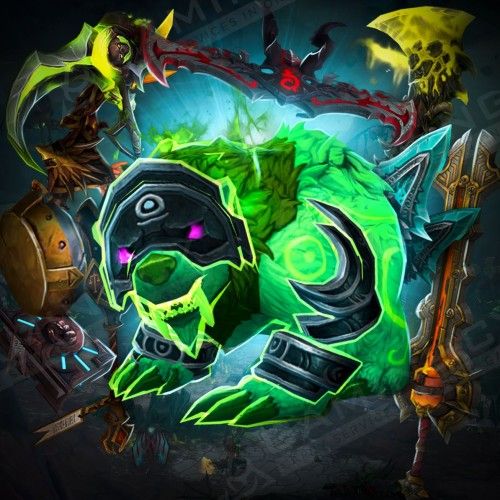 Boosting Schedule
Set the time when the booster may play your account with your manager. We can provide your whole carry while you're AFK without disturbing your usual gaming time!

Hide My Boost
We've developed this unique software to protect you from bans and suspensions. It allows account sharing without flagging an account.

Secure Payments
You can pay securely with PayPal or your Credit Card via Stripe. All payments are covered with the customer protection system and money back guarantee!

Secure Web-site
SSL and HTTPS protocols are used for your 100% privacy & data safety

Enlarge your collections!
An extensive list of unique & rare transmogs makes your gameplay brighter and your whole account more precious!
Take advantage of our Balance of Power boost, and unlock must-have Artifact Appearances, the Improving on History Achievement, and other amazing rewards. Our service covers all aspects of the questline, including completing essential raids such as The Emerald Nightmare, The Nighthold, and the Trial of Valor.
The Balance of Power questline is a significant milestone in World of Warcraft. It allows you to unlock highly sought-after Valorous artifact appearances for your characters and the "Improving on History" achievement. These powerful Legion artifact tints can also be used for transmogrification purposes in WoW Dragonflight, allowing you to customize their weapons with visually impressive skins. This comprehensive short report delves into the Balance of Power quest chain, transmogrification options, and its connection to unlocking these unique appearances and achievements while discussing the steps and requirements for completing this epic adventure in Legion content.
Artifact Appearances in WoW Dragonflight
In WoW Dragonflight, you can still use the Valorous artifact appearances unlocked through the Balance of Power questline for transmogrification purposes. Transmogrification, often referred to as "transmog" or "xmog," is a feature that allows players to change the appearance of their weapons and armor while retaining the item's stats.
By unlocking the Valorous artifact skins through the Balance of Power questline, you can transmog your weapons into these amazing-looking skins, adding an extra layer of customization and flair to your characters.
The Balance of Power artifact skins provide some of the most impressive and sought-after transmog options in the game, making them a valuable collectible for any player looking to stand out in Azeroth.
The "Improving on History" achievement is crucial to the Balance of Power questline. To achieve and unlock these unique transmog options, players must progress through the Balance of Power questline (21 chapters) and complete a series of objectives tied to the Nightfallen and the Suramar storyline.
Buying this boosting service at our site, you get the following benefits:
Time-saving

: Gamingcy's Balance of Power quests boost saves you time by bypassing the lengthy and complex process of completing the questline and obtaining the "Improving on History" achievement and unique transmog options on your own.

Stress-free experience

: With this carry, you can skip the frustration and challenges associated with completing all chapters of the quest and still unlock all remarkable tmogs.

Expert assistance

: Our skilled boosters have an in-depth understanding of the game, WoW Legion content, and the transmogrification system, ensuring that your character receives the best possible results.

Secure and reliable service

: At Gamingcy, we prioritize the security and privacy of our clients, ensuring that your account remains safe throughout the carry.
In conclusion, our Balance of Power boost is the ideal solution for players looking to unlock the coveted artifact appearances, the "Improving on History" achievement, and access to remarkable transmogrification options without the tedious grind and excessive time investment. By choosing our boosting service, you can quickly and efficiently achieve these objectives, allowing them to focus on enjoying the game and showcasing their unique and visually impressive characters in Azeroth.
ETA:
Average starting time: 1-3 hours
Average Execution time: 1-7 days
Rewards you will get:
The third column for your

Legion Artifact appearance

unlocked;
Improving on History achievement;
Get the Court of Farondis reputation to Honored level;
Get the Valarjar reputation to Revered level;
Get the Nightfallen reputation to Revered level;
All the loot and gold received during the boost are yours to keep.
Requirements + Important notes:
70 level

character in EU or US servers

Account sharing

(an experienced player will securely log into your account and do all the work for you)