Radiant Dance Machines Boost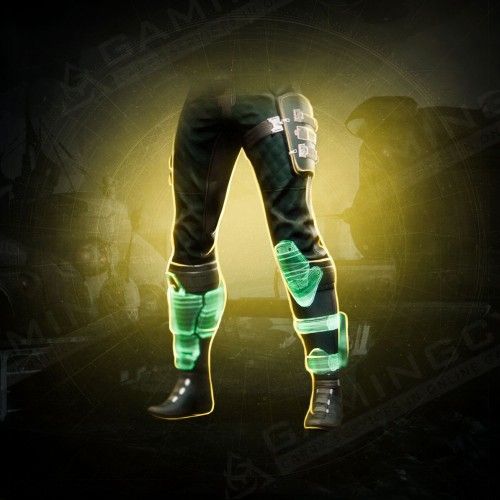 Boosting Schedule
Set the time when the booster may play your account with your manager. We can provide your whole carry while you're AFK without disturbing your usual gaming time!

24/7 support
Get a helpful human reply in ±15 seconds!

Hide My Boost
We've developed this unique software to protect you from bans and suspensions. It allows account sharing without flagging an account.

Secure Payments
You can pay securely with PayPal or your Credit Card via Stripe. All payments are covered with the customer protection system and money back guarantee!

Secure Web-site
SSL and HTTPS protocols are used for your 100% privacy & data safety
Take your Hunter to the next level in Destiny 2 with our exclusive Radiant Dance Machines Boost at Gamingcy. Accessible to all D2 players on PC, PlayStation, and Xbox, our team of seasoned gamers will painstakingly acquire the crucial exotic Hunter legs on your behalf, ensuring a seamless and effortless journey every step of the way: we'll farm this exotic until it drops.
D2 Radiant Dance Machines offer a distinctive pair of legs specifically crafted only for Hunters, popular among gamers for their remarkable team-support capabilities.
Equipping these legs bestows upon you the power of the

Dance perk

: Activating your dodge ability near targets grants you the ability to dodge additional times for a short duration. Defeating targets prolongs the duration of the extra dodge.
Are you intrigued by the prospect of obtaining the Radiant Dance Machines? Acquiring these exotic Hunter legs hinges on a stroke of fortune: they have the chance to drop upon completing Legendary or Master Lost Sectors. Each day, as the rotation shifts, these Lost Sectors offer unique rewards associated with specific armor types. By successfully completing the Lost Sector, you get a chance of acquiring the Radiant Dance Machines on days when exotic legs are the prize to covet.
Destiny 2 Radiant Dance Machines Farm: How does it work?
When you buy Gamingcy's Radiant Dance Machines Exotic farming service, you can expect rapid and effortless outcomes.
As soon as your purchase is processed, our team member will promptly reach out to you, generally within a span of 5-10 minutes. If needed, you can connect with us anytime on Discord via the Gamingcy username.
All necessary aspects including kick-off time, your suitable gaming schedule, and any customized requests will be discussed in the chat.
Our committed staff will continuously update you about the progress as they work on securing the exotic Hunter legs and alert you when it's accomplished.
Bid farewell to the tiresome grind in Destiny 2 with our expert carries!
Seize this golden opportunity to transform your Hunter into an indispensable guest within any fireteam with our Radiant Dance Machines Boost at Gamingcy. Allow us to handle the farming while you revel in the extraordinary powers bestowed upon you by these indispensable Beyond Light legs.
We NEVER use any third-party software or exploits, and we do all the work manually.
ETA:
Average starting time: 1-3 hours
Average Execution time: 1-24 hours
Rewards you will get:
Radiant Dance Machines Hunter Exotic Legs;
Experience for your Season pass and Artifact level;
A chance to get other rng-based rewards during the completion.
Extra options:
I already have this Exotic:

Select this option if you already earned this Exotic and want to get it again. We will farm the desired Exotic, but it drops with a low chance.
Requirements + Important notes:
1810+ Power Leve

l

Beyond Light DLC + Campaign completed

Lost Sectors

Unlocked

Recovery

(an experienced player will securely log into your account and do all the work for you)