Human Heritage Armor Boost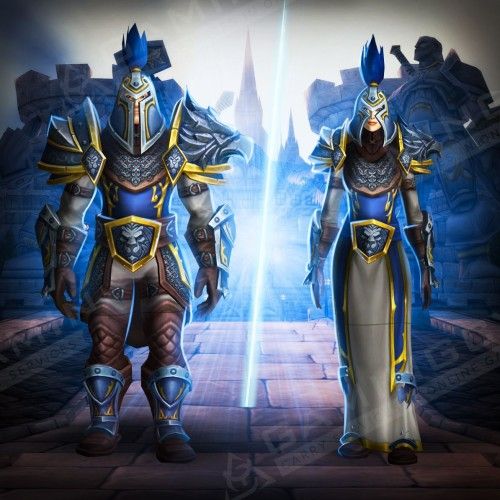 Boosting Schedule
Set the time when the booster may play your account with your manager. We can provide your whole carry while you're AFK without disturbing your usual gaming time!

Hide My Boost
We've developed this unique software to protect you from bans and suspensions. It allows account sharing without flagging an account.

Secure Payments
You can pay securely with PayPal or your Credit Card via Stripe. All payments are covered with the customer protection system and money back guarantee!

Secure Web-site
SSL and HTTPS protocols are used for your 100% privacy & data safety

Enlarge your collections!
An extensive list of unique & rare transmogs makes your gameplay brighter and your whole account more precious!
On this page of our site, you can buy Human Heritage Armor boosting, and get the complete set with a 100% guarantee. This service is available for all EU and US (including North America, Latin America, and Oceania servers) servers in World of Warcraft Dragonflight. Our expert gamer will play your account and complete all requirements for you. Consequently, you'll experience a super-fast Human Heritage Armor unlocking while retaining all milestones, in-game gold, and additional bonuses accrued throughout the service.
What is a Human Heritage Armor?
Human Heritage Armor is a set of cosmetic armor unique to the human race in World of Warcraft. These gear is designed to celebrate the lore and culture of the specific race they belong to—in this case, humans. The armor set has a special aesthetic that ties closely with human lore and is primarily available through a questline. The quest is designed explicitly for Human characters in the game. To partake in it, you'll need to fulfill two primary conditions:
Your in-game character must be a Human;
Your character should be at least at level 50.
After you've ensured that both these requirements are met, you can proceed to locate Master Matthias Shaw within the walls of Stormwind. Once you find him, you'll have the opportunity to accept the initial quest, known as "An Urgent Matter."
How to unlock a Human Heritage Armor Set?
In World of Warcraft's Dragonflight Patch 10.0.7, a new racial quest has been introduced exclusively for Human characters to claim their Heritage Armor sets. As part of the questline, you'll join forces with Matthias Shaw in a gripping endeavor to reclaim a significant artifact, which has fallen into the clutches of the notorious Defias Brotherhood. This adventurous mission not only delves into the enigmatic history lurking behind Stormwind but also positions you as a key figure in intercepting an impending enemy incursion in Northshire, which poses a substantial risk to Stormwind. Succeeding in this monumental task not only gains you Master Shaw's esteem but also equips you with armor deeply entrenched in Human lore and tradition. Our PRO gamer will complete everything for you turnkey during the boost you purchase.
Upon the successful completion of this quest, a trio of Human Heritage Armor sets will be unlocked: Ensemble: Lion's Heritage Blue Armor Set, Ensemble: Lion's Heritage Scarlet Armor Set, and Ensemble: Lion's Heritage White Armor Set. Each of these sets comes in two style options, one with trousers and the other with skirts, complemented by two distinct helmet choices catering to varying facial coverage preferences. Besides laying your hands on these unique armor sets, completing the mission dubbed "Go with Honor, Friend" also bestows upon you the coveted title of "Lionguard %s." Moreover, you will get an exalted reputation with the Stormwind.
How Fast Can You Start and Complete the Boost for my Human Character?
We always strive to complete all boosts that you find at our site in a fast and accurate manner. Our operators are online 24/7, and we work with hundreds of expert gamers. We usually start this kind of orders within 15-80 minutes, and it takes us 6-8 hours.
Human Heritage Armor Farming:
All you need to know
The core concept of our Human Heritage Armor farming service is to streamline your PvE gaming experience and offer our valued clients a definitive solution for the efficient WoW collectibles unlocking - a one-stop shop for all your World of Warcraft needs.
This comprehensive carry guarantees the desired outcome for the invested money, smartly eliminating the notorious grind that often frustrates players. The entire procedure is designed to be as quick, user-friendly, and straightforward as possible:
Add it to your cart and make a secure payment for your order via various modes like Visa/Master card/Crypto.
After successful payment, contact your dedicated manager via Discord/Skype/Email. This personalized chat ensures that all your queries and concerns are promptly addressed.
Together, you and your manager will schedule the most suitable time for your boosting service, or you can begin with the earliest available pilot.
Our expert gamer will complete the "An Urgent Matter" questline on your Human character.
When the job is done, our support agent will immediately inform you about it via Discord, Skype, or Email.
We NEVER use any third-party software or exploits, and we doall the work MANUALLY.
ETA:
Average starting time: 1-3 hours
Average Execution time: 6-8 hours
Rewards you will get:
Human Heritage armor sets

unlocked:
You will keep all the

gold and rewards

that may be received during the boost.
Requirements + Important notes:
50+ level

Human in EU or US servers

Account sharing

(an experienced player will securely log into your account and do all the work for you)