Covenant Mounts Boost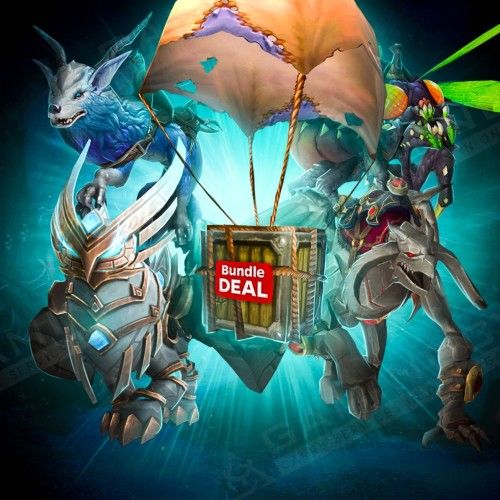 Boosting Schedule
Set the time when the booster may play your account with your manager. We can provide your whole carry while you're AFK without disturbing your usual gaming time!

Hide My Boost
We've developed this unique software to protect you from bans and suspensions. It allows account sharing without flagging an account.

Secure Payments
You can pay securely with PayPal or your Credit Card via Stripe. All payments are covered with the customer protection system and money back guarantee!

Secure Web-site
SSL and HTTPS protocols are used for your 100% privacy & data safety

Enlarge your collections!
An extensive list of unique & rare mounts makes your gameplay brighter and your whole account more precious!
On this page, you can buy an express WoW Covenant Mounts boost with real money in the Dragonfligh expansion.
World of Warcraft is renowned for its impressive array of transports, and the Covenant mounts introduced in the Shadowlands expansion are no exception. These stunning and unique steeds represent the four Covenants within the game, showcasing their distinct aesthetics and characteristics. At Gamingcy, we take pride in providing top-tier boosting services, collaborating with the finest WoW gamers worldwide to help you obtain any of these incredible Covenant mounts.
A Closer Look at All Covenant Mounts in World of Warcraft
In the Shadowlands expansion, players must align themselves with one of four Covenants: Kyrian, Necrolord, Night Fae, or Venthyr. Each boasts its exclusive mount, reflecting the faction's identity and style. Here's a brief overview of each Covenant mount:
Kyrian: Phalynx

– These mechanical felines with an ethereal glow embody the Kyrian Covenant's values of order and discipline. The Kyrian Phalynx comes in various colors, offering an elegant yet formidable mount for players who have pledged their allegiance to this Covenant.

Necrolord: Corpsefly

– The Necrolord Corpsefly is a giant, menacing insect ideally suited to the Maldraxxus-inspired aesthetic. This mount exudes an eerie, powerful presence, making it a fitting companion for those dedicated to the Necrolord Covenant.

Night Fae: Runestag

– These enchanting, mystical creatures reflect the Night Fae Covenant's connection to nature and the spirit realm. Boasting graceful antlers adorned with glowing runes, the Runestag is an exquisite mount that captures the essence of the Ardenweald-based Covenant.

Venthyr: Sinrunner

– Sinrunners are fierce, undead steeds that embody the Venthyr Covenant's gothic aesthetic. With their eerie, crimson eyes and regal appearance, these mounts ideally represent the Revendreth-based faction.
Unlock any Ground & Flying Covenant Mount Hassle-free
There are both flying and ground Covenant mounts in World of Warcraft. Flying mounts become available at Renown 45, while the ground ones get unlocked at lower levels.
Gaining access to these exclusive collectibles may require substantial effort and dedication, as players must progress through their chosen Covenant's storyline, complete specific quests, and earn the necessary reputation. But fear not; Gamingcy's professional boosting services are here to help. Our PRO gamers take a personalized approach to each mount farming, following the optimal routes for unlocking the Kyrian Phalynx, Necrolord Corpsefly, Night Fae Runestag, or Venthyr Sinrunner.
Why Trust Gamingcy for Your Covenant Mount Boosting Needs?
Gamingcy has built a solid reputation as a trusted and reliable professional boosting service provider for World of Warcraft. With a team of experienced and skilled WoW gamers, we guarantee top-notch assistance in farming your Covenant mounts. Here's why Gamingcy should be your go-to choice for World of Warcraft boosting:
Client-Centric Service

: We prioritize our client's needs and strive to offer a personalized service that caters to your requirements, ensuring a fulfilling and enjoyable boosting experience.

Security and Privacy

: Account security and confidentiality are paramount to us. Our team follows strict safety guidelines, guaranteeing the protection of your account and personal information throughout the boosting process.

Clear Communication

: We value transparency and maintain open lines of communication with our clients. You'll be kept informed during the entire boosting journey, and we'll address any questions or concerns you may have.

Affordable Rates

: We provide high-quality professional boosting services at competitive prices, ensuring you get the best value without compromising on results. Moreover, this bundle deal allows you to get multiple mounts with a 15% discount, which is super-advantageous for collectibles fans.

Years of Expertise

: Our skilled WoW gamers can seamlessly carry you through any PvE content, saving you both time and money while guaranteeing a successful outcome.
Unlock the full potential of your chosen Covenant with Gamingcy's professional boosting services. Say goodbye to tedious grinding and farming! Revel in the excitement of traversing the Dragonflight expansion on your exclusive Covenant mount, knowing that Gamingcy has your back.
ETA:
Average starting time: 1-3 hours
Average Execution time: 1-30 days
Options & Rewards description:
Kyrian Covenant Mounts:
Necrolord Covenant Mounts:
Night Fae Covenant Mounts:
Venthyr Covenant Mounts:
Requirements + Important notes:
You should be in the

covenant

that you buy

Account sharing

(we shall play your account during the boost)

70 level

character(s) in EU or US server

The Maw

location unlocked

The Kortia

location unlocked