WoW Dungeon Mounts Hunting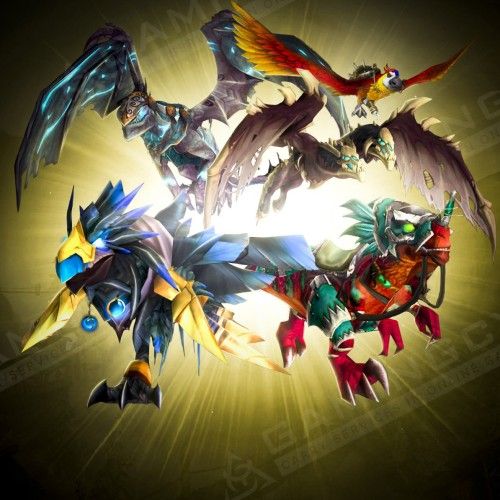 Boosting Schedule
Set the time when the booster may play your account with your manager. We can provide your whole carry while you're AFK without disturbing your usual gaming time!

Package deal!
Save your money: take advantage of buy more - save more mechanics!

Hide My Boost
We've developed this unique software to protect you from bans and suspensions. It allows account sharing without flagging an account.

Secure Payments
You can pay securely with PayPal or your Credit Card via Stripe. All payments are covered with the customer protection system and money back guarantee!

Secure Web-site
SSL and HTTPS protocols are used for your 100% privacy & data safety
Buy WoW dungeon mounts hunting in the new Dragonflight expansion with our premium boosting service, available for purchase with real money in any EU and US Retail server.
Our proficient gamers will handle your account securely, utilizing either our exclusive Hide-My-Boost tool or premium VPN software that mimics your country and city settings. They will provide a seamless and efficient dungeon mounts boost: executing swift daily runs (the number of attempts depending on your purchase) to previous expansion instances (Cataclysm/Pandaria/WoD/BFA/Legion) where mount drops occur, thus increasing your chances of securing your desired in-game steed. The average drop rate hovers around 1-5%.
Choose the number of runs in the options field, pay per attempt, and benefit from our "buy more - save more" system (up to 20% discount)!
The Challenge of Dungeon Mounts Farming
Buying Dungeon Mounts in WoW from the provided list can be a lengthy and trying process due to their low drop rate. Each character gets a single chance daily to unlock a mount, making the process quicker for players with multiple max-level characters.
Remember, you're paying for a chance to get your new World of Warcraft dungeon reward, not a guaranteed drop.
Everyday farming of dungeon mounts can be monotonous and heavily RNG-based. This service offers an efficient solution if you want to expand your collection with the best steeds quickly and without hassle. All the WoW retail gold and other RNG-based rewards you gain during the boost are yours to keep. Opt for Gamingcy's Dungeon Mounts Hunting service to save time and effort!
Buying Dungeon Mounts in World of Warcraft:
How Does It Work?
The core concept of the WoW dungeon mounts farming service is straightforward: we aim to provide our customers with an all-encompassing solution for collectibles farming. Repeatedly attempting and spending countless hours just to unlock even the rarest Dragonflight instance mounts with the lowest drop rate can be draining: most of the time, the game becomes tedious as you repeat an activity you've done thousands of times before. As real-life passes you by, you're neither working nor relaxing: just grinding for low-drop chance mounts in outdated dungeons (mostly normal or heroic). It's hardly surprising that this repetitive cycle can lead to frustration.
Therefore, purchasing our service and delegating the grinding to our PRO gamers would be wise.
The entire boosting process is swift and uncomplicated:
Choose your desired options and the number of attempts from the list on the right.
Add the service to your cart and pay for your WoW Dungeon Mount boost using Visa/Mastercard/Crypto.
After making your purchase, get in touch with your manager via Discord/Skype/Email.
Schedule a suitable boosting time, or opt for the earliest available slot.
Our PRO gamer will securely farm the appropriate dungeon

daily

for the number of times you have purchased, trying to get the desired mount.
Our manager will promptly inform you as soon as the carry is completed!
We NEVER use any third-party software or exploits, and we do all the work manually.
ETA:
Average starting time: 24 hours
Average Execution time: 30-80 minutes per run
Options & Rewards description:
Pick the mount(s) you want us to hunt for you:

Pick the number of attempts.
Bundle deal mechanics will allow you to get more runs with up to 20% off. Buy more - save more!
Requirements + Important notes:
You should understand and accept that dungeon mount drops are not guaranteed.
You're paying for attempts: the more shots you buy - the higher the chance that the desired mount drops.
If you were lucky and the desired item dropped earlier than expected, we will provide a partial refund or coupon code for the appropriate sum of money.
Account sharing (we shall play your account during the boost
70 level character(s) in EU or US server
You should also consider that mounts from this list drop from dungeons that can be completed once per character per day. Suppose you buy multiple mount runs and have several max-level characters. In that case, it will speed up the process since we'll provide the service on those characters, too (so you will have more chances to get the desired mount(s) per day)!