Rarest Mounts Farming in WoW Dragonflight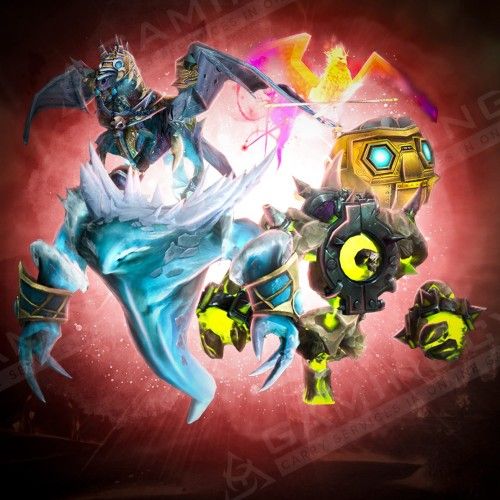 Boosting Schedule
Set the time when the booster may play your account with your manager. We can provide your whole carry while you're AFK without disturbing your usual gaming time!

Hide My Boost
We've developed this unique software to protect you from bans and suspensions. It allows account sharing without flagging an account.

Secure Payments
You can pay securely with PayPal or your Credit Card via Stripe. All payments are covered with the customer protection system and money back guarantee!

Secure Web-site
SSL and HTTPS protocols are used for your 100% privacy & data safety

Enlarge your collections!
An extensive list of unique & rare mounts makes your gameplay brighter and your whole account more precious!
This boosting service allows you to buy the rarest WoW mounts in the Dragonflight expansion using real money.
A skilled professional gamer will securely play on your account and deliver an efficient rare mount farming experience. He will quickly attempt as many runs as you've paid for to the place where the desired rare mount drops, giving you a chance to acquire this valuable in-game item. Each mount on this list is highly prized and has a 1-3% drop rate.
Choose the number of runs in the options field, pay per attempt, and take advantage of the buy more - save more mechanics (up to 20% discount)!
Farming rare WoW mounts from this list can be time-consuming and frustrating due to their low drop rate. You can only try your luck once per week per character, so having multiple max-level characters can expedite the process.
Keep in mind that you're paying for a chance to obtain your new World of Warcraft Dragonflight mount, not a guaranteed drop.
Weekly grinding for rare mounts can be tiresome and heavily reliant on RNG. As a result, after some attempts, most players stop and give up trying. This service offers an effortless solution for expanding your collection with the rarest and the coolest mounts quickly and without hassle. All the WoW retail gold and other RNG-based rewards you may receive during the boost are yours to keep. Purchase rare WoW Mounts at Gamingcy to save time and effort!
Buying the rarest mounts in World of Warcraft:
How does it work?
The overall concept of the World of Warcraft rare mount farming service is straightforward: we aim to provide our clients with the ultimate solution for efficient collectibles farming. Spending countless hours on repetitive attempts to obtain even the most incredible Dragonflight mount isn't enjoyable; 99% of the time, it's not fun, and you're not even relaxing. Moreover, it can lead to frustration when the desired mount doesn't drop repeatedly. Exceptional gameplay, right?
That's why it's wise to make a purchase on our site and leave the monotonous grinding to our expert gamers.
The entire carry process is quick and uncomplicated:
Select the preferred options and the number of attempts from the list on the right.
Add the service to your cart and pay for your rare mount boost using Visa/Mastercard/Crypto.
After purchasing, contact your manager via Discord/Skype/Email.
Schedule a convenient boosting time or begin with the earliest available pilot.
Our professional gamer will securely farm the appropriate activity for the number of times you've purchased, attempting to acquire the desired mount.
Once the boost is complete, our manager will promptly notify you!
We NEVER use any third-party software or exploits, and we do all the work manually.
ETA:
Average starting time: 24 hours
Average Execution time: 30-80 minutes per run
Options & Rewards description:
Pick the mount(s) you want us to hunt for you:

Pick the number of attempts.
Bundle deal mechanics will allow you to get more runs with up to 20% off. Buy more - save more!
Requirements + Important notes:
You should understand and accept that mount drops are not guaranteed.
You're paying for runs: the more runs you buy - the more chances you have to get the desired mount.
If you were lucky and the mount dropped earlier than you expected - we will provide a partial refund or coupon code for the appropriate sum of money.
Account sharing (we shall play your account during the boost)
70 level character(s) in EU or US server
You should also consider that mounts from this list drop from activities that can be completed once per character per week. Suppose you buy multiple mount runs and have several max-level characters. In that case, it will speed up the process since we'll provide the service on those characters, too (so you will have more chances to get the desired mount(s) per week)!