Protoform Synthesis Mounts Boost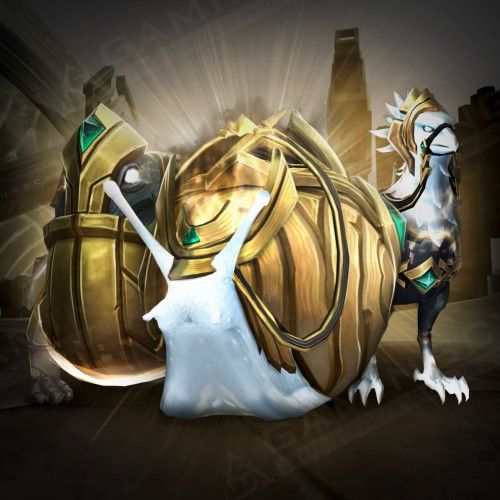 Boosting Schedule
Set the time when the booster may play your account with your manager. We can provide your whole carry while you're AFK without disturbing your usual gaming time!

Hide My Boost
We've developed this unique software to protect you from bans and suspensions. It allows account sharing without flagging an account.

Secure Payments
You can pay securely with PayPal or your Credit Card via Stripe. All payments are covered with the customer protection system and money back guarantee!

Secure Web-site
SSL and HTTPS protocols are used for your 100% privacy & data safety

Enlarge your collections!
An extensive list of unique & rare mounts makes your gameplay brighter and your whole account more precious!
On this page, you can buy Protoform Synthesis Mounts unlocking for real money in the new World of Warcraft Dragonflight Expansion.
Our skilled PvE player will undertake all necessary tasks on your behalf: gathering essential schematics, completing quests and questlines, and farming reagents. As a result, the desired Protoform Synthesis mount will be unlocked, and you will keep all associated rewards received during the boost. Everything will be executed quickly, efficiently, and with 100% security.
You may still have questions about this system and our service. Let's explore Protoform Synthesis, how it works in WoW Dragonflight, how to acquire mounts and other collectibles, and how our professional boosting can support you.
How to Get Protoform Synthesis Mounts?
As a dedicated boosting services provider, Gamingcy consistently keeps an eye on the most recent and exciting features in World of Warcraft. Patch 9.2, Eternity's End, introduced the innovative Protoform Synthesis system, allowing players to craft a variety of distinctive mounts and pets using reagents from numerous sources in Zereth Mortis. Our team of WoW experts is available to assist you in obtaining these mounts with a 100% guarantee, ensuring you can enjoy these unique modes of transportation without the struggle of gathering materials and schematics yourself.
Collecting Essential Reagents and Schematics
Upon unlocking the Protoform Synthesis system, you must farm the required reagents to craft your chosen mounts and pets. These reagents can be obtained from mob corpses in the new area, but their drop rate is relatively low, at about 10%. You will also need a specific schematic for each item, which can be acquired by participating in various activities in the zone. These schematics are a typical requirement for many WoW profession mount crafts.
Protoform Synthesis Mounts Unlocking
The process of farming essential reagents and schematics for crafting Protoform Synthesis mounts can be lengthy and exasperating. This is where Gamingcy steps in, offering a real-money solution to purchase these mounts with a 100% guarantee. Our professional WoW gamers will handle the laborious tasks of collecting materials and securing schematics, allowing you to enjoy the benefits of these exclusive mounts without the grind.
Choosing Gamingcy for your Protoform Synthesis mount boosting comes with an array of benefits:
Time Savings

: Our expert gamers tackle the time-consuming process of farming reagents and schematics, allowing you to enjoy the mounts without the grind.

100% Guarantee

: We ensure that you receive the mount of your choice, providing peace of mind and confidence in our services.

Expertise

: Our team consists of top WoW players proficient in the game's mechanics and the Protoform Synthesis system, ensuring a smooth and efficient process.

Flexibility

: Whether you seek a specific mount or wish to collect them all, our services cater to your unique needs and preferences.

Security

: We prioritize safety, ensuring your account and personal information remain safe throughout the boosting process.
In conclusion, the Protoform Synthesis system in World of Warcraft Patch 9.2, Eternity's End, offers an exciting opportunity for players to craft and collect unique mounts and pets. Even in Dragonflight, these collectibles remain sought after by many players. However, the process of gathering reagents and obtaining schematics can be arduous and time-consuming. Gamingcy presents a hassle-free alternative for unlocking these exclusive mounts with a 100% guarantee.
By selecting Gamingcy as your professional boosting services provider, you can enjoy the benefits of our expertise, time savings, flexibility, and security. Our team of elite WoW gamers will take on the challenge of farming materials and schematics, allowing you to focus on enjoying your new Protoform Synthesis mounts without the grind.
Don't miss out on the opportunity to add these exclusive steeds to your collection. Purchase the Protoform Synthesis mounts boost by Gamingcy now, and experience a seamless and efficient carry, ensuring you can ride in style through the vast expanses of Azeroth!
ETA:
Average starting time: 1-3 hours
Average Execution time: 2-5 hours per mount
Options & Rewards description:
Requirements + Important notes:
70 level

character(s) in EU or US server

Account sharing

(we shall play your account during the boost)

Zereth Mortis flying

unlocked
Protoform Synthesis (Mount) unlocked