Raszageth the Storm-Eater Boost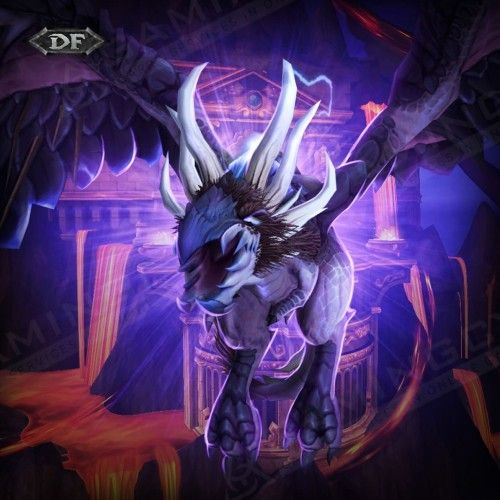 Real time raid timers
Hurry to join the next starting raid run. Check timers!

Raids shedule
Big list of available raid slots. Pick the most convenient raid time online!

Find me a hot slot!
Didn't find a sultable raid slot in the schedule? Not a problem. Click this button, and we shall find you a convenient raid time in 3 minutes!

Best-seller
Your easy & right choice: these services are on a high demand for a reason!

Secure Payments
You can pay securely with PayPal or your Credit Card via Stripe. All payments are covered with the customer protection system and money back guarantee!
By buying this service, you will get a fast and easy Raszageth boost, the final boss of the Vault of the Incarnates raid.
This service is perfectly suitable for numerous in-game needs, including the WoW AOTC carry. But first things first.
Raszageth the Storm-Eater kill, will be provided by a team of professional boosters who perfectly know the raid tactics and can defeat any boss in the VotI raid easily.
Raszageth kill is a must-have for any WoW Dragonflight PvE player because it allows one to get multiple essential achievements and very tempting rewards.
When buying the Raszageth Storm-Eater boost at our site, you can choose from 3x major difficulty options:
Normal Mode (398 ilvl rewards);
Heroic Mode (411 ilvl drops);
Mythic Mode (424 ilvl loot).
Raszageth Normal boosting is a fantastic choice at the start of the Dragonflight content. Such runs will give you a visible advantage from the PoV of progress and gear. Raszageth carry in NM mode is also a great way to save money if you need particular items from the Vault of the Incarnates' last boss. You will be invited to join our team during the VoTI last boss fight and will have a chance to get your loot when he's killed.
Heroic Raszageth Carry:
How does WoW AOTC Boost work in Dragonflight?
Heroic Raszageth Boost is the most popular option here because, in addition to powerful HC drops from the last boss, it allows you to get a must-have AOTC achievement.
WoW Ahead of the Curve boost has always been a big best-seller at our site. The reason is simple: whenever you're searching for a raid group (especially if you're after a quick run with pugs), most raid leaders want you to link this achieve to them. What makes this achievement so desired is that it will become FOS and completely unobtainable when the next raid tier is released. With our Ahead of the Curve carry, linking this achievement will be as simple as it can even be. With our online schedule for the Raszageth Heroic boost, there's no doubt that the most efficient way to get your AOTC in Dragonflight is to buy this service for real money at Gamingcy. It will make your further Dragonflight gameplay way more comfortable and save you plenty of time.
Mythic Raszageth Carry:
Get Cutting Edge FoS and the Storm-Eater title!
For those who are used to getting maximum from the game, we've got the Mythic Raszageth carry here. It's not a secret that Mythic mode is the most hardcore difficulty in World of Warcraft raids. And the raid's final boss defeated on such difficulty is a significant achievement for any WoW Player. Buying our Mythic Raszageth boost, you will kill the last boss of the Vault of the Incarnates raid in mythic mode with one of our World's Top-30 PvE guilds. It guarantees a smooth run and easy access to this raid's most desired rewards. When you pay for Mythic Raszageth the Storm Eater carry, you get the [Cutting Edge: Raszageth the Storm Eater] achievement with a 100% guarantee. Also, you get a chance to receive 424 ilvl loot and a guaranteed Embodiment of the Storm-Eater customization form if you pay for the appropriate option.
Summing up, at Gamingcy.com, you will discover the Raszageth Carry for any taste and budget. So what are you waiting for? Buy your run now, and dominate the long-awaited new World of Warcraft expansion with us!
ETA:
Average starting time: Check the Schedule
Average execution time: 30-60 minutes
Rewards & Options description:
Requirements + Important notes:
70 level character in EU or US server
Runs are provided in Group loot mode.

No loot trading

.
You should

hit each boss at least once

to get the loot from that boss.