Vault of the Incarnates Mythic boost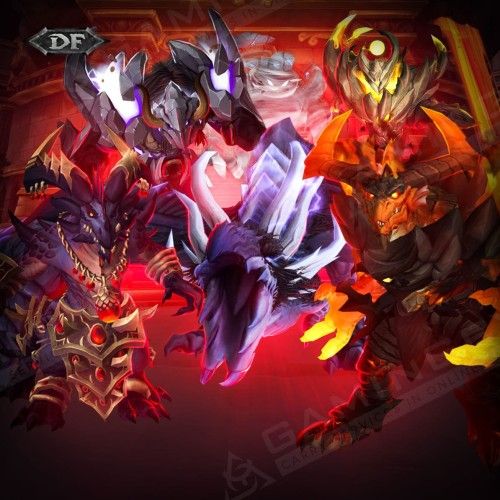 Real time raid timers
Hurry to join the next starting raid run. Check timers!

Raids shedule
Big list of available raid slots. Pick the most convenient raid time online!

Find me a hot slot!
Didn't find a sultable raid slot in the schedule? Not a problem. Click this button, and we shall find you a convenient raid time in 3 minutes!

Best-seller
Your easy & right choice: these services are on a high demand for a reason!

Secure Payments
You can pay securely with PayPal or your Credit Card via Stripe. All payments are covered with the customer protection system and money back guarantee!
By buying this service, you will get an express Vault of the Incarnates mythic carry from our professional PvE guild.
Our Mythic VotI raid carries are highly customizable, so you can buy only the bosses that drop the most desired items for your WoW character.
You can find more information about the raid carry options in the "Rewards and Options description" part.
Mythic Vault of the Incarnates boost:
How does it work?
After paying for the VotI Raid Mythic carry, our premium manager will contact you via Discord/Skype/E-mail.
He will guide you through the process from start to completion, arrange a convenient boost starting time, and will be happy to assist you with any concerns that you may have during the carry service.
The whole process will be fast and simple:
1) Configure your WoW raid run, proceed to checkout, and buy mythic Vault of the Incarnates run.
2) Wait for us to contact you via Discord/Skype/E-mail (time is money, that's why we always get in touch pretty fast, within 5-10 minutes). Our discord Gamingcy is online 24/7. You can add us to your friends at any moment!
3) Arrange a suitable raid time with your manager, and be online in-game at the appointed time and date. Your manager will give you the info about the LFG group to join.
4) Enjoy a professional WoW Vault of the Incarnates Mythic boost. Defeat the hardest PvE bosses hassle-free with pro teammates.
5) Done!
Mythic Vault of the Incarnates Carries:
Everything you need to know
Dragonflight expansion is in full swing with a new 8x bosses raid: Vault of the Incarnates. WoW VotI Mythic runs are perfect for advanced gamers who want to get the most powerful gear, the rarest mounts, and other epic rewards. Keep in mind that you can get NM, HC, and Mythic mode carry every week: it will speed up your WoW gearing progress!
WoW Vault of the Incarnates mythic boosting is the source of the most powerful World of Warcraft gear:
415 ilvl (from the first four raid bosses - Eranog, Terros, the Primal Council, and Sennarth);
421 ilvl (from 5-6 raid bosses: Dathea and Kurog Grimtotem);
424 ilvl (from the last raid bosses: Broodkeeper Diurna and Raszageth the Storm-Eater).
You will also get the Mythic: Vault of the Incarnates achievement for killing all VotI Mythic bosses.
ETA:
Average starting time: check the schedule
If the schedule is empty or the system can't find any slots matching your preferences - the Get me a hot raid slot button will appear. Click this button, and our manager will find you a convenient raid carry time in 3 minutes!
Average Execution time: 2-3 hours
Rewards & Options description:
Requirements + Important notes:
70 level

character in EU or US server

Selfplay

(you will play your character yourself with a group of our professional player(s) during the boost)
You should have a fresh cooldown on the Mythic raid run.
You should hit each boss at least once to get the loot from that Vault of the Incarnates boss.
Bosses will be killed in the following order:

Eranog
The Primal Council
Terros
Sennarth, the Cold Breath
Dathea, Ascended
Kurog Grimtotem
Broodkeeper Diurna
Raszageth the Storm-Eater