Embers of Neltharion Boosting


WoW 10.1 Embers of Neltharion update is finally here, bringing a wealth of new content and features to World of Warcraft's Dragonflight expansion. As your trusted partner in professional boosting services, Gamingcy.com is here to help you maximize your experience and satisfaction with this exciting new update. We'll guide you through the patch highlights, offer tips and strategies, and share how our professional boosters can ensure you get the most out of the new content.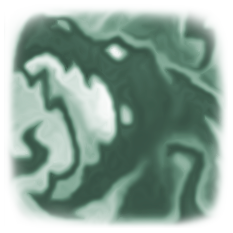 Get the most desired Patch 10.1 rewards fast & easy!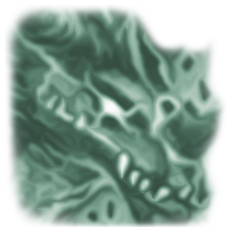 Discover the long-awaited WoW 10.1 content & features!

Fast and Secure Carries by PRO Gamers in any World of Warcraft Update
The Embers of Neltharion update, also known as Dragonflight Patch 10.1, introduces many captivating experiences for World of Warcraft players. Within the depths of the mysterious Zaralek Caverns, you'll encounter an array of new challenges, environments, and gear upgrades. Prepare to embark on an unforgettable journey as you uncover the secrets of Neltharion, the former Earth-Warder, and Deathwing himself.
Venture into the Heart of the Dragon Isles: Zaralek Caverns
The centerpiece of the Embers of Neltharion update is the introduction of the enigmatic Zaralek Caverns. This vast underground labyrinth is home to three distinct biomes, each presenting its own unique challenges and rewards. As you explore the sulfur pools, overcome treacherous landscapes, and confront powerful adversaries, you'll need the support of Gamingcy's professional boosters to ensure your success.
Unravel the Mystery: Embers of Neltharion Campaign
The Embers of Neltharion update also brings a captivating new campaign storyline to the forefront. Delve into the "Breaking Ground" chapter and uncover the secrets of Deathwing's past as you experience the intriguing narrative that unfolds.
Storytelling has always been a cornerstone of the World of Warcraft experience, and the WoW 10.1 Patch, Embers of Neltharion, is no exception. Players can expect a riveting narrative filled with drama as they explore the Dragon Isles and unearth the hidden history of Deathwing, one of Azeroth's most fearsome and enigmatic figures. Prepare to be captivated by the gripping storylines and unforgettable characters that make up the Embers of Neltharion saga.
With the assistance of Gamingcy's expert boosters, you can easily navigate the twists and turns of the story, ensuring a seamless gaming experience.
Our reviews
10/6/2022
Mythic experience
Tried the Mythic +15 run and was impressed. Team were incredible and carried me though was intense but lived it. Definitely recommend
4/11/2023
Gave it a shot and was pleasantly…...
Gave it a shot and was pleasantly surprised…..fast service, easy and super fast I will definitely use again and would definitely recommend to others !!!!
9/3/2023
So far so good hooked it up with a 1...
So far so good hooked it up with a 10% off and stellar customer service so far it everything keeps going good coming back to change to a 5
9/20/2022
I just use their pvp arena service (...
I just use their pvp arena service ( self-played ), man their player is so good. The entire arena experience is super flawless, yes real multi-gladiator skill. ...
8/28/2022
personal service
The service was ok. Even when i took the express service, they couldnt make it but the gave a reward for that. happy overall with the service received
5/13/2023
Great service
Great service. Good communication, speed, and security.
6/2/2023
is was good because they helped me i...
is was good because they helped me in game complete my goals with just as the offer included
6/30/2023
Wonderful Service!
Great service, lovely support - they got the job done and I received what I paid for. Couldn't ask for a better service.
8/27/2023
Amazing service
Amazing service, so quick and so easy. Just what I needed to get me to the next step! Thank you so much to the team
10/2/2022
Very helpful
Very helpful, very trusting very fast. Would use again 100%
8/26/2022
Recommend
These guys were very fast at responding, very nice to talk to, and have a very clean layout on their website. Definitely recommend using this site for any requi...
8/28/2022
Fast service and good support...
Fast service and good support
5/27/2023
Very good fast and reliable...
Very good fast and reliable. Will do again.
8/5/2023
Fantastic service
Great service there team was unbelievable very quick and efficient go above and beyond will be using again
8/27/2022
Excellent service with great people...
Excellent service with great people, it was an enjoyable experience!
9/28/2022
Super fast and great
Super fast and great
10/3/2022
Great run very understanding...
Great run very understanding
8/3/2023
My first order 0-1800 rateing in sol...
My first order 0-1800 rateing in solo arena. No question about it, the booster was top tier and knew what he was doing. And all the questions I asked in disco...
9/1/2022
Professional
Professional, good and quick support. No problems.
7/30/2023
Good communication with support...
Good communication with support, 70-80 boost completed in only w 2.5 days, very impressed!
Four compelling reasons to purchase your Embers of Neltharion boost today
Every 10.1 Patch boosting service offered on our website is carried out by experienced and skilled gamers. Our passion for work drives us to deliver top-notch quality at competitive prices. Each product you purchase will be swift, safe, and efficient thanks to the innovative and exclusive features we've developed:
Real-time boost scheduling
Exclusive Hide-My-Boost technology
Get Me A Hot Slot button
Choose us for a superior experience that exceeds expectations!
easy
Number ONE goal of our team is to make your time spent with us hassle-free and enjoyable
fast
We value your time and perfectly understand how important it is to get your boost right away!
effective
We know everything about online gaming. All of our 2067 boosters are members of top world guilds since early game expansions
safe
Secure Paypal payments;
Verified Trustpilot reviews;
Exclusive Hide My Boost system;
SSL and Https protocols for your 100% privacy and data safety.
Power Up: Embers of Neltharion's New Gear Upgrade System
Embers of Neltharion introduces a revolutionary gear upgrade system, providing an entirely new approach to character progression and customization. Whether you're a seasoned veteran or a newcomer to World of Warcraft, this innovative system offers a fresh and exciting way to advance your character.
In WoW Patch 10.1, players can enhance their equipment using the new Embers of Neltharion upgrade system, which replaces most of the existing upgrade systems in the game, including Valor and Storm Gear. This innovative new approach to gear progression allows players to customize and optimize their load-outs to suit their unique playstyles and preferences, ensuring they are always prepared for whatever challenges await them in the Dragon Isles.
Our professional boosters at Gamingcy can help you navigate the intricacies of the upgrade system and optimize your character's progression, ensuring you get the most out of this exciting new feature.
Embrace the Challenge:
Tips and Strategies for Embers of Neltharion
Consider the following tips and strategies to make the most of your Embers of Neltharion experience. With the help of our expert boosters at Gamingcy, you'll be fully prepared to tackle the challenges that lie ahead:
Study the new biomes and encounters within the Zaralek Caverns, and familiarize yourself with their unique mechanics.
Stay informed on patch notes and community discussions for the latest strategies and insights.
Experiment with the new gear upgrade system to find the perfect balance for your character's offense and defense.
Collaborate with other players and join guilds to overcome the most demanding challenges of the Embers of Neltharion update.
Buy our professional carries: it goes without saying that our expert gamers can turn your 10.1 experience into unforgettable fun and pleasure.
Most importantly, enjoy the journey! Embrace the new content and explore the exciting world of Embers of Neltharion at your own pace.
Gaze into the Future:
Upcoming Developments and Speculations
As the World of Warcraft universe continues to evolve, we can expect even more exciting content and features in the future. The Embers of Neltharion update is just the beginning of what promises to be an incredible journey for both seasoned and new players alike. While we can only speculate on the future, one thing is certain: Gamingcy's professional boosters will always be by your side, ensuring you can fully enjoy and conquer the ever-changing landscape of World of Warcraft with their carry services. At Gamingcy, we pride ourselves on providing top-notch professional boosts for World of Warcraft players. Our team of dedicated and experienced boosters is ready to guide you through the challenges and wonders of the Embers of Neltharion update. Whether you need assistance with the Zaralek Caverns, the new gear upgrade system, or any other aspect of the game, Gamingcy is here to help. Our commitment to customer satisfaction and seamless gaming experiences make us the ideal choice for all your World of Warcraft boosting and carry needs. As you venture into the heart of the Dragon Isles and embrace the Embers of Neltharion update, rest assured that Gamingcy's expert boosters will be with you every step of the way. Don't miss out on any part of the Embers of Neltharion experience! Join forces with our professional boosters and carry experts at Gamingcy.com today and make the most of this incredible update. Together, we'll conquer the challenges, unveil the secrets, and reap the rewards that await you in the depths of the Dragon Isles.
5 EASY STEPS TO SECURE YOUR WoW Embers of Neltharion Boosts:
Experience top-notch service and professionalism at Gamingcy.com:
Benefit from our extensive experience: Established in 2014, we have successfully completed over 200k orders.
Choose the perfect time for your boost with our convenient event schedule, timers, and the exclusive "Reserve a Prime Slot!" feature.
Trust in our large team of 2067+ vetted boosters, who can start and finish your orders more quickly than anywhere else.
Receive assistance in approximately 15 seconds from our dedicated 24/7 human support team.
Give it a shot - and become a loyal customer! With Gamingcy, you'll enjoy a seamless and efficient boosting experience.
shop
Choose the service you need and add it to the cart. If you have any questions - don't hesitate to ask our 24/7 support team
checkout
Follow the cart's instructions and pay securely with Paypal or with your Credit card!
process
Contact us in Discord, Skype, or Facebook messenger to confirm your order and start the service!
done
Once your service is completed, our manager will immediately inform you about it!
review
Your opinion matters! Share your experience with other customers and help us to improve!