WoW Dragonflight Mythic+ boost
Discover professional Dragonflight Mythic+ boosting provided by our expert teams with an outstanding experience. Feel yourself a part of a professional static, where everybody knows his role, and you explode the most challenging encounters.
Explore the long-awaited content with our Dragonflight Mythic+ carries. There's no more point wasting your time wiping pugs or waiting for hours in the LFG!

Online schedule: pick your M+ carry time & join Mythic+ run within 15 min!

Get new powerful gear: end-dungeon chests (up to 405 ilvl) & Great vault! (up to 421 ilvl)

Add loot traders for more rewards & fast Mythic+ gearing!
Get your epic gear, achievements, and Mythic rankings with our Mythic+ carries in Dragonflight! Band together with our PRO Gamers and conquer the hardest and highest keystones and affixes! All that with our Mythic+ carry in Dragonflight — cheap, fast, and easy!
WoW Dragonflight Mythic Dungeon carry:
Everything you need to know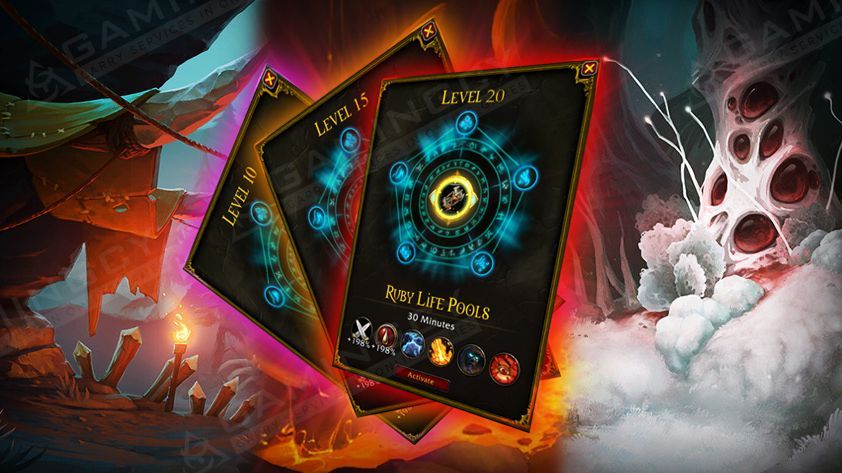 Buy your WoW Dragonflight Mythic+ carry today for unforgettable thrilling adventures and awesome loot rewards!
One of the especially particular parts of World of Warcraft content is Mythic+ dungeons. These challenges reinvent new and old dungeons, adding infinite scaling difficulty and various additional conditions, known as affixes, to spice up each run. And not just that — higher difficulty means better rewards, such as high item level equipment and much more! New WoW expansion introduced more instances to this system, as well as added new affixes and new wonderful rewards. All this waiting for you to take them!
But these difficulties also bring other ones. We're talking about the fact that you need to get a competent enough group to clear M+ instances. And we are not talking about just decent players — to ensure successful completion of the high-level key, you need the absolute best, people who have mastered not just their class, but the World of Warcraft itself. Waiting for such people in LFG is a futile task.
But it is a completely different story with Gamingcy and our WoW Dragonflight Mythic+ runs! Forget about hours of waiting in Looking for Group, only to have your group members miserably fail your run! We provide you with the best pro players from top WoW PvE guilds. With them, failure is not an option, as they bring their high skill and experience to make sure you can clear any challenge on your way!
Buy Dragonflight Mythic+ runs:
team up with professional gamers!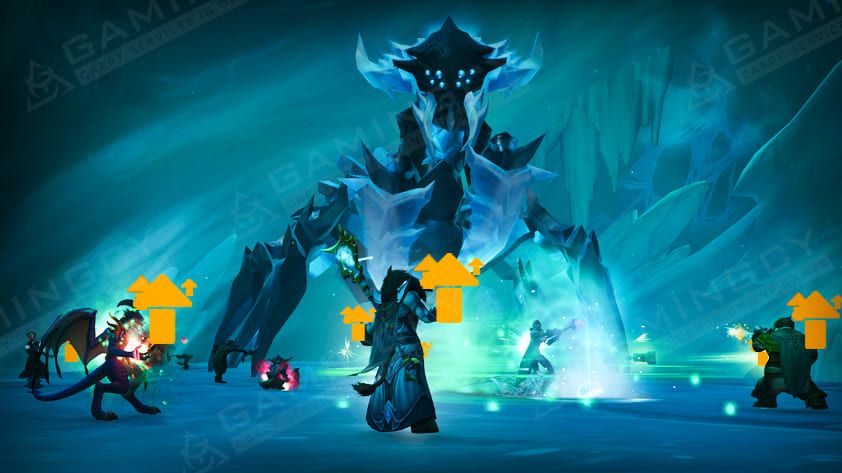 Our pro gamers bring Dragonflight M+ boost services to completely another level! Only the best of the best, players who reached the top levels of a season leaderboard join our ranks, to make sure we can provide all kinds of Dragonflight Mythic dungeon carry offers. Gear and items farm, ranking boost, achievements run — all these and much more await with Dragonflight M+ carry. But let's take a closer look at what exact World of Warcraft boosting services for sale we provide.
Our best seller, this offer allows you to create perfect Dragonflight M+ runs. Choose among a plethora of options, such as timer, difficulty, etc. to create a dungeon run that meets your needs.
Standardized runs of a particular dungeon with a set key level to get all the gear drops and achievements you want. Or get a weekly clear before a reset, so you can get that chest!
These special Mythic carries Dragonflight services guarantee you to get all the gear desired high ilvl, so you can be ready for all the challenges ahead!
Keystone Master/ Conqueror/ Hero Dragonflight Season 3
Secure various achievements and rare Verdant Armoredon mount with this Mythic carry Dragonflight service, which is going to get you to a desired mythic ranking threshold.
Hope this little preview allows you to see what we are covering in all aspects of Mythic+ dungeons. Buy a suitable offer and experience our high-quality boosting services.
Our reviews
9/10/2022
Top notch players
The run was quick and handled very professionally.
10/11/2022
Super fast!
It was super fast, the moment i pay, it took less than 5 minutes to contact me and start the boost, after that, the boost was smooth and fast, 100 % recommend.
11/4/2023
Excellent service
Excellent service.
7/13/2023
wonderful experience
customer service was friendly and booster was very skilled. had a discord conversation with customer service where i could ask questions whenever i needed and...
4/18/2023
Heroic boost
Fast, professional. Great experience!
9/4/2023
awesome service!!
awesome service!!! everything is very fast, clear and high quality!! thanks a lot! I will continue to use and recommend to others
10/29/2023
Second time and super happy again!...
This is the second time I have used gamingcy's service and I am once again completely impressed. I actually only wanted achievements, but then the extremely nic...
7/28/2022
Thanks all
Thanks all, quick and easy
8/27/2022
My Gamingcy great experience...
Fast response and good prices Honesty and clear with times Trustworthy in regards of payment
2/7/2023
The BEST wow service boots out there...
The experience from start to finish was outstanding! Everyone was so nice and timely! I would recommend this service (mythic+ run) to anyone! I would definitely...
1/15/2023
Great Service
Great Service. Fast response. Perfect
9/8/2022
Fast friendly service and a very…...
Fast friendly service and a very enjoyable run!
9/3/2022
Great service Quick and very nice…...
Great service Quick and very nice people tuaght me little bit to so overall 5star great service and good price to
10/20/2023
Super-fast professional and trustwor...
Super-fast professional and trustworthy 100 percent.
9/8/2023
Fast efficient service
Fast, efficient service, great teams to get your order done on time. Highly recommend.
10/21/2023
Leveled from 1600-1800 in 7 days....
Leveled from 1600-1800 in 7 days. Responsive communication through the process.
4/7/2023
really fast and nice people :D...
really fast and nice people :D
8/31/2022
It was swift and profetional...
It was swift and profetional. I enyojed the service. The guys really pulled through. They could be more talkative though ;p but it wasn't an issue. I understand...
7/1/2023
They only asked me to die 2x...
They only asked me to die 2x, the rest of my time i died because of my own dumb self
8/1/2023
Highly Recommanded
Was a little hesitant at first, but after sitting for 4 days in M+ ques looking for may last Dungeon Portal run, I decided to give this service a go. Not disa...
4x Strong Reasons to buy your Dragonflight Dugeons Carry now:
Getting carries from Gamingcy means you can enjoy Mythic plus at its best. Our offers guarantee you the quickest answers and fastest delivery — no need to wait weeks to get your order carried out. Our 24/7 customer support provides fast responses to any inquiry.
When it comes to the time, it is all up to our customers. They decide when and how they want to receive their services. Too busy or can only play at a particular time? Want to experience Mythic+ carries in Dragonflight by yourself? Do not worry — our various options, such as Self-play and Account-sharing are there to help you create a perfect schedule.
All the carries for sale are anonymous since we care for your privacy. No matter where you are from, our special Hide My Boost technology will protect your World of Warcraft account from being marked as suspicious. We are not using any prohibited third-party tools or exploits, to further ensure your run is completely fair and clean.
Easy
Your skill and gear don't matter! All of our boosters are well-geared and experienced, so your Mythic+ run will be absolutely hassle-free!
Fast
Check the Mythic+ online schedule and timers to start your M+ run right away!
Effective
Gear up your toons faster than ever with guaranteed Great Vault rewards & high-ilvl end-dungeon drops!
Real Results
Run by run, your Raider IO score will improve. With high M+ RIO Score you will be welcome in any guild or Mythic+ group on your server!
Dragonflight Mythic+ dungeon boost prices:
Never overpay again!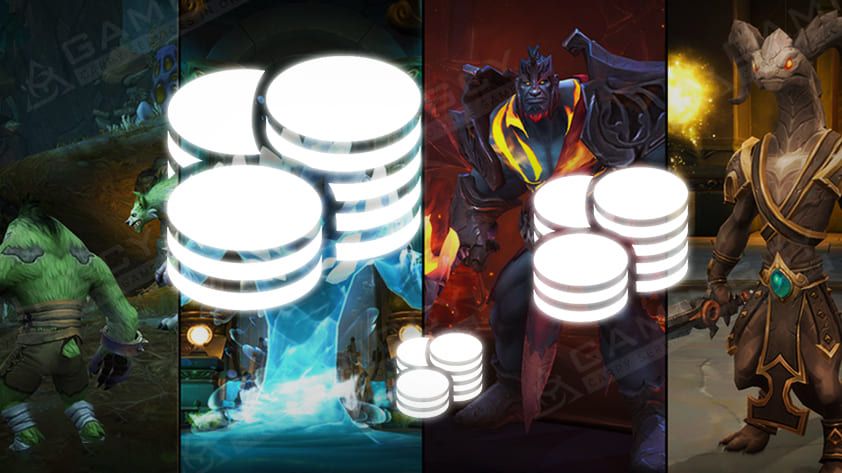 To buy a Dragonflight Mythic plus dungeon boost is a wise decision, especially when you get it from us at Gamingcy. The reason for that is our outstanding price policy. Since a lot of professional players are working for us, we managed to create cheap prices for the best possible quality carries.
Our special system of various personal discounts, ongoing sales, and Hot Offers allow us to take it even further in creating low-cost services. This makes us #1 when it comes to the Dragonflight Mythic+ runs.
Get your gear, ranking points, achievements, and much more together with our Dragonflight Mythic Plus boost offers today!
5x Easy steps to get your Dragonflight Dungeon boost:
Purchase of our Dragonflight M+ runs for sale comes in five steps, which are very easy to follow:
1. Choose a suitable offer for sale from our site and customize its options to meet your needs. After that, proceed with payment.
2. A Gamingcy manager will contact you, so we can confirm all the details on our side. For that, we are using either Discord, Skype, or E-mail.
3. Please be in the game by the selected time. Our staff will send you a Battle.Net friend request, or information about a Looking for Group party you need to join.
4. And done! Receive your Dragonflight Mythic+ boosting — easy, fast, and hassle-free. Our pros will care about all from that point, just follow instructions and enjoy the smooth ride!
5. In case there were some problems during the run contact our Quality control department — we're always listening to our customers, and provide compensation. And if everything went perfectly — leave us a review and share your wonderful experience of our premium quality with others!
shop
Choose the service you need and add it to the cart. If you have any questions - don't hesitate to ask our 24/7 support team
checkout
Follow the cart's instructions and pay securely with Paypal or with your Credit card!
process
Contact us in Discord, Skype, or Facebook messenger to confirm your order and start the service!
done
Once your service is completed, our manager will immediately inform you about it!
review
Your opinion matters! Share your experience with other customers and help us to improve!