Pattie's Cap boost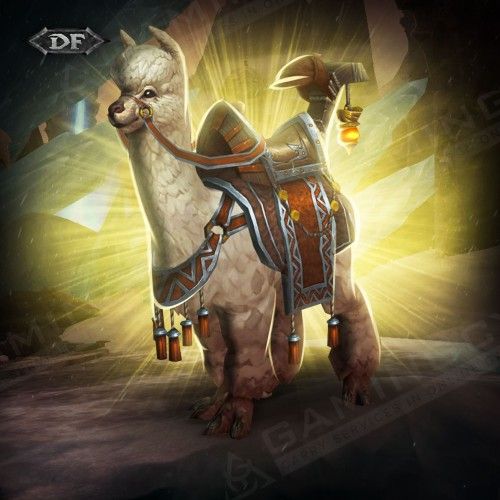 Boosting Schedule
Set the time when the booster may play your account with your manager. We can provide your whole carry while you're AFK without disturbing your usual gaming time!

Hide My Boost
We've developed this unique software to protect you from bans and suspensions. It allows account sharing without flagging an account.

Secure Payments
You can pay securely with PayPal or your Credit Card via Stripe. All payments are covered with the customer protection system and money back guarantee!

Secure Web-site
SSL and HTTPS protocols are used for your 100% privacy & data safety

Enlarge your collections!
An extensive list of unique & rare mounts makes your gameplay brighter and your whole account more precious!
On this page of Gamingcy, you can buy Pattie's Cap boost and get this mount to your collection with a 100% guarantee. It will allow you to bypass the time-consuming challenge of unlocking the Whodunnit? meta-achievement in World of Warcraft Dragonflight. This service is available for EU and US servers and requires acc-sharing.
WoW Pattie is a coveted mount, which itself is a pinnacle accomplishment in the new Secrets of Azeroth event. This exclusive transport proves your dedication and skill in unraveling the complex Whodunnit? Achievement. What makes this reward extremely precious is its time-limited nature: when SoA is over, it will be impossible to get it.
What is the Secrets of Azeroth Event?
In World of Warcraft Dragonflight, Secrets of Azeroth presents a fresh event where players decipher whispers, explore forgotten zones, and uncover hidden treasures. Running from September 1st for a limited time, participants solve daily clues to unveil the truth behind artifact thefts.
Pattie's Cap Mount Farming:
How does it work?
The Expert Booster takes the reins of your account, seamlessly accomplishing every requirement during WoW Pattie Mount farm. Any rewards acquired throughout the boost remain exclusively yours. This service guarantees you will get this superb collectible and an associated achievement, eradicating any in-game uncertainties.
Initiating the process involves three simple steps:
Add the service to your cart and make payment using Visa, Mastercard, or Crypto.
Get in touch with a manager via Discord, Skype, or Email to coordinate a suitable boost schedule with a skilled gamer.
Upon the boost's completion, the manager promptly notifies you.
How to get the Secrets of Azeroth Mount fast?
Simplicity itself - just purchase the Pattie's Cap Secrets of the Azeroth event mount from our skilled team of WoW players!
What are the requirements?
To unlock the so-called "Whodunnit" achievement and its associated rewards in World of Warcraft, completing the Secrets of Azeroth meta-achievement, Whodunnit? is essential. This feat involves farming treasures and solving puzzles during the time-limited event (which will be over on September 13th). This service implies that our PRO gamers will complete all the daily quests and requirements turnkey, leaving you a happy owner of this outstanding white alpaca mount.
For whom is this boosting service?
Our site caters perfectly to passionate gamers who wish to reclaim precious time while attaining the game's most sought-after collectibles. At Gamingcy, the finest prices for Pattie's Cap mount boost await, so why delay? Elevate your WoW collection now!
We NEVER use any third-party software or exploits, and we do all the work manually.
ETA:
Average starting time: 1-2 hours
Average Execution time: 1-7 days
Rewards you will get:
Pattie's Cap account-wide mount;
Whodunnit? meta-achievement;
A chance to get some Secrets of Azeroth rewards.
Requirements + Important notes:
70 level

character in EU or US servers

Account sharing

(an experienced player will securely log into your account and do all the work for you)
The event Secrets of Azeroth must be

active

(2023/09/01 at 3:00 PM - 2023/09/14 at 3:00 PM)