Corridor Creeper Mount Boost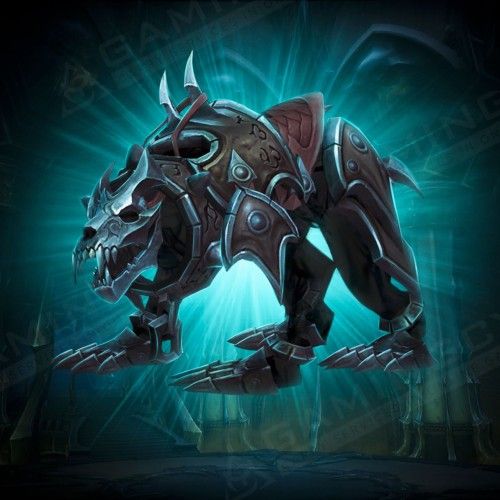 24/7 support
Get a helpful human reply in ±15 seconds!

Hide My Boost
We've developed this unique software to protect you from bans and suspensions. It allows account sharing without flagging an account.

Secure Payments
You can pay securely with PayPal or your Credit Card via Stripe. All payments are covered with the customer protection system and money back guarantee!

Secure Web-site
SSL and HTTPS protocols are used for your 100% privacy & data safety

Enlarge your collections!
An extensive list of unique & rare mounts makes your gameplay brighter and your whole account more precious!
You can purchase a Corridor Creeper boost with real money using this service, which is available on all EU and US World of Warcraft Dragonflight (Retail) servers.
The Corridor Creeper mount in World of Warcraft is unique because it can be used as a mount in the Maw, unlike other mounts. To obtain this mount, players must complete all eight layers of Twisting Corridors, the challenging "challenge mode" of Torghast. Each layer can take around 1 to 2 hours to complete. Once unlocked, the Corridor Creeper mount becomes account-wide, allowing players to use it on all their characters. This mount serves as a valuable tool for navigating the Maw quickly, especially for non-Druid characters. While it may require a significant time investment in Torghast, buying the Corridor Creeper offers a rewarding and efficient means of traveling the treacherous realm of the Maw.
Corridor Creeper farming:
How does it work?
Completing the WoW Shadowlands meta-achievement for the Twisting Corridors: Layer 8, which is required to obtain this mount, can be a lengthy and dreary process. Our experienced booster will play your account safely and farm the Torghast Tower layers until the mount is unlocked for you.
To purchase the service, simply
Add it to your cart and pay with Visa/Master card/Crypto.
After the purchase, contact your manager via Discord/Skype/Email to arrange a suitable boosting time or start with the soonest available pilot.
Our PRO gamer will securely complete the requirements in the Twisting Corridor until the Corridor Creeper mount is obtained (100% guaranteed result).
Once the boost is complete, our manager will immediately inform you.
How to get Twisting Corridors Mount fast?
Indeed, based on our experience, purchasing the Corridor Creeper mount through our boosting service is the fastest and most optimal solution for many players. The reason is simple: To make significant progress in Torghast, you would need to invest considerable time understanding the intricate Shadowlands mechanics and studying numerous guides.
To obtain the Twisting Corridors mount in World of Warcraft, you must complete the "Twisting Corridors: Layer 8" achievement. Unlike regular Torghast runs, Twisting Corridors is composed of 18 floors per layer, presenting increased difficulty and more opportunities to obtain Anima Powers. Although Twisting Corridors have no power-increasing rewards, there are achievements and cosmetic rewards to strive for. Clearing Layer 2 grants the Death Seeker battle pet, resembling the soulseekers found in The Maw. Completing Layer 4 rewards you with the Helm of the Dominated toy, allowing you to assume the appearance of various Mawsworn units temporarily. Conquering Layer 6 bestows the Spirestalker title, and for completing Layer 8, you earn the coveted Corridor Creeper mount. These rewards serve as tokens of your accomplishments and a testament to your success in the Shadowlands content. In Dragonflight, all the above items will be prized additions to any collection.
Our carry service is ideal for avid World of Warcraft collectors aiming to save time while acquiring new account-wide ground transport. With Gamingcy's Corridor Creeper mount boost, you can augment your WoW collection at unbeatable prices!
We NEVER use any third-party software or exploits, and we do all the work manually.
ETA:
Average starting time: 1 hour
Average Execution time: 1 day
Rewards you will get:
Requirements + Important notes:
70 level

character in EU or US servers

Account sharing

(an experienced player will securely log into your account and do all the work for you)