Nokhudon Hold Power Leveling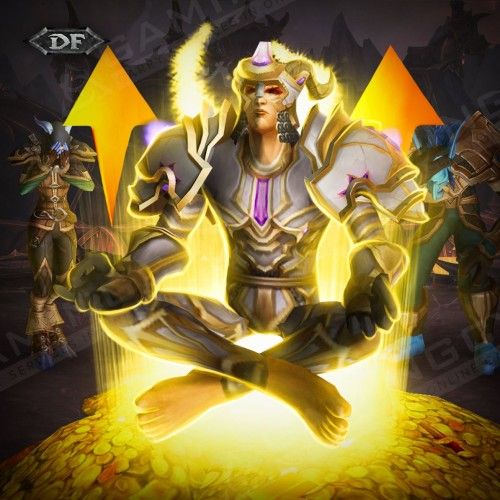 Boosting Schedule
Set the time when the booster may play your account with your manager. We can provide your whole carry while you're AFK without disturbing your usual gaming time!

24/7 support
Get a helpful human reply in ±15 seconds!

Hide My Boost
We've developed this unique software to protect you from bans and suspensions. It allows account sharing without flagging an account.

Secure Payments
You can pay securely with PayPal or your Credit Card via Stripe. All payments are covered with the customer protection system and money back guarantee!

Secure Web-site
SSL and HTTPS protocols are used for your 100% privacy & data safety
Here you can buy WoW Nokhudon Hold Leveling service in the new Dragonflight expansion.
It's a super-fast and secure way to lvl up your main or alt characters: boosting is possible in a self-played afk-mode, or it can be done with account sharing by a request. In the current WoW Dragonflight realities, this method is the fastest way how to level up a character from 10 to 70 lvl.
Nokhudon Hold zone is tiny, and mobs respawn rapidly there: these two facts make the super-express self-played leveling possible. It usually takes 9-10 hours to complete the whole order. We strongly recommend to purchase WoW Nokhudon Hold PowerLeveling now, while this method is still available: earlier, a similar way of lvling was possible in the Freehold dungeon. However, it was fixed sometime later.
Diversify your gameplay, try new specs and classes, and enjoy from the latest World of Warcraft expansion with the WoW Dragonflight Nokhudon Hold Leveling service by Gamingcy!
Power Leveling in Nokhudon Hold:
How does it work?
Once you buy our Fast Nokhud Powerleveling service, our dedicated manager will reach out to you via Skype, Discord, or Email within 5-10 minutes. If you need immediate assistance, you can contact us anytime via Gamingcy on Discord, and we'll be happy to help you out. Our expert team will work with you to arrange all the details of your carry, including scheduling and any other specific requirements you may have.
Our professional 70-level gamer will summon you to the Ohn'ahran Plains, where you'll encounter endless mobs. He'll provide clear and straightforward instructions on how to proceed, including where to position yourself to gain the maximum experience. While our expert gamer farms the mobs using his max-level toon, you can sit back and relax, watching your experience levels soar.
What sets our WoW Nokhudon Hold Level boost apart from similar services is that it can be done with self-play, although piloted service is also an option. It makes the carry 100% secure and super-convenient at the same time, allowing you to go AFK during the service execution if needed.
Say goodbye to the tedious grind of endless quests and the frustration of playing with inexperienced players. With our Nokhudon Hold exp farming service, you can effortlessly reach the top level and enjoy all the benefits that come with it. So why wait? Purchase our service tonight and take your WoW gameplay to the next level!
We NEVER use any third-party software or exploits, and we do all the work MANUALLY
ETA:
Average starting time: 1 hour
You will get the following:
10-60 in around 5 hours;
60-70 approximately in 4 hours;
All the gold, items, reagents, achievements, and other rewards you may receive (RNG-based) during the Nokhudon Level boost are yours to keep.
Options:
Remote Desktop

: our professional gamer will play your WoW account via the remote desktop app (100% security)

Selfplay:

you will play your character yourself with a group of our professional player(s)
Additional options:
Add 8/8 Mythic Dungeons:

Complete all 8 Dragonflight dungeons on mythic difficulty. There is a chance to get 372 ilvl gear.

Add x8 Mythic +10 Dungeons:

Complete 8 dungeons on mythic +10 difficulty. There is a chance to get 418 ilvl gear. Guaranteed 424 ilvl in great vault.

Multiple Characters:

Take advantage of the package deal mechanics, level up

several characters, and save up to 25%!
Requirements + Important notes:
Active

WoW Dragonflight account

in US or EU servers;
Make sure that your character is 10 level or higher before you buy Nokhudon XP grind;