Neltharion's Lair Boost in Dragonflight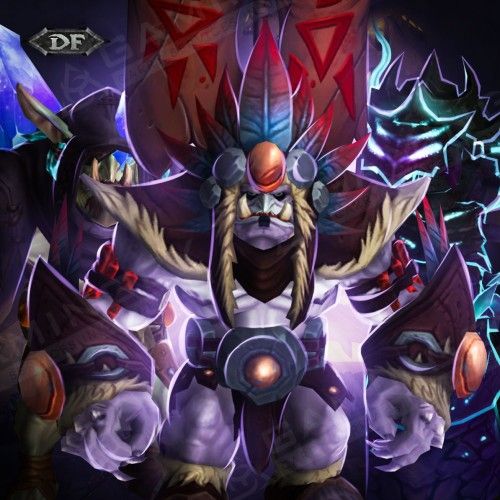 Find me a hot slot!
Didn't find a sultable M+ slot in the schedule? Not a problem. Click this button, and we shall find you a convenient Mythic+ run in 3 minutes!

Real time M+ timers
Hurry to join the next starting Mythic+ run. Check timers!

Mythic+ Schedule
Big list of available Mythic+ slots. Pick the most convenient Mythic+ time!

Package deal!
Save your money: take advantage of buy more - save more mechanics!

Secure Payments
You can pay securely with PayPal or your Credit Card via Stripe. All payments are covered with the customer protection system and money back guarantee!
This page offers the opportunity to buy Neltharion's Lair dungeon boost for World of Warcraft Retail. This fresh instance is accessible in Mythic Plus mode during Dragonflight Season 2. Our platform features experienced Mythic groups that deliver all services, including heavily-equipped characters, exceptional prowess, and comprehensive knowledge of affixes, boss tactics, and gameplay mechanics. Our carries accommodate all EU and US WoW Retail realms, supporting cross-server and cross-faction runs.
Collaborating with a vast array of proficient PvE players allows us to typically prepare the NL keystone within 15-30 minutes. However, exceptions can occur due to the RNG nature of the key rolling process.
By opting for this carry, you'll kill all Neltharion's Lair bosses alongside one of our squads and have the opportunity to secure new equipment at the run's conclusion. Additionally, you'll receive a guaranteed Great Vault reward from your weekly chest in Valdrakken, with the item level dependent on the keystone tier.
WoW NL boost is ideal for players seeking specific gear from this dungeon. Frequently, these items are BiS for your class/spec, making it wise to farm the instance until the desired piece is obtained, substantially improving your character's performance.
Our Neltharion's Lair boosting service is designed to be versatile and customizable. You can adjust the Dragonflight NL run difficulty, select in-timer or no-timer carries, and request loot traders of your armor type (their availability depends on the game phase, as our boosters require suitable gear to trade items to you). It's essential to remember that targeted keystone runs are also highly efficient for Mythic+ rating improvements, as completing a specific dungeon at a certain level is a frequent requirement.
Neltharion's Lair Carry:
Key Information
Our Neltharion's Lair carries aim to help you bypass the frustrations of LFG challenges and failures with underperforming pugs. Even as a decent PvE guild member, you may still require particular items from this dungeon. Acquiring a NL keystone, completing RNG-based runs until the sought-after gear or weapon drops, and claiming the reward amid loot competition can be time-consuming.
With Gamingcy, you'll gain exclusive access to a vast network of professional gamers, empowering you to accelerate your World of Warcraft Dragonflight Season 2 Mythic progression. Our power-up saves time and ensures results, making your gaming experience more efficient and enjoyable.
Selfplay is mandatory when you buy Neltharion's Lair carry. We generally use the LFG invitation method or direct invite via your nickname and server details. Based on our experience, this approach is the safest for providing this type of service.
Neltharion's Lair Bosses List:
Neltharion's Lair Location:
Neltharion's Lair can be found in the Highmountain region on the Broken Isles continent in World of Warcraft. The dungeon entrance's coordinates are (49.6, 68.6).
To discover the entrance, first travel to the northeastern section of Highmountain. Your destination should be Thunder Totem, the primary hub for this area. From Thunder Totem, proceed east and a bit north along the trail, crossing the river and ascending the mountain. Continue on this route until you encounter a cavern entrance marked by a massive skull and a waterfall. This marks the entrance to Neltharion's Lair. Proceed into the cave, and you'll come across the instance portal.
Neltharion's Lair Loot Table:
ETA:
Average waiting time: check the schedule.
If the schedule is empty or the system can't find any slots matching your preferences - the Get me a hot slot button will appear. Click this button, and our manager will find you a convenient Mythic+ run in 3 minutes!
Average Execution time: 15-60 minutes per dungeon
Rewards you will get:
Guaranteed 437-447

ilvl from your Great Vault weekly chest;
Chance to get a reward from the

end-dungeon chest

(boosters are also

sharing their rewards

when it's possible).
Options available:
Depending on this option, there will be either 0-1 items in the end-dungeon chest (no-timer option).
Or 0-2 items in the end-dungeon chest (in-timer option).
Take advantage of the package deal mechanics, and save up to 20%!
You will also get an opportunity to choose from 2 items (in case of 4x dungeons completion) or 3 items (8x dungeons) from your Great vault chest!
You can add up to 2 loot traders of your armor type into the run.
Our players will give you all the items they receive during the Mythic + carry*
Requirements + Important notes:
70 level character

in EU or US server
Consider that the

dungeon rewards do not depend on the keystone owner

!
*You should accept that

sometimes

boosters can not trade certain items due to

game mechanics restrictions

.
| | | |
| --- | --- | --- |
| Key | End-dungeon rewards | Great vault chest reward |
| +15 | 424 ilvl | 437 ilvl |
| +16 | 424 ilvl | 441 ilvl |
| +17 | 428 ilvl | 441 ilvl |
| +18 | 428 ilvl | 444 ilvl |
| +19 | 431 ilvl | 444 ilvl |
| +20-24 | 431 ilvl | 447 ilvl |