Dawn of the Infinite boost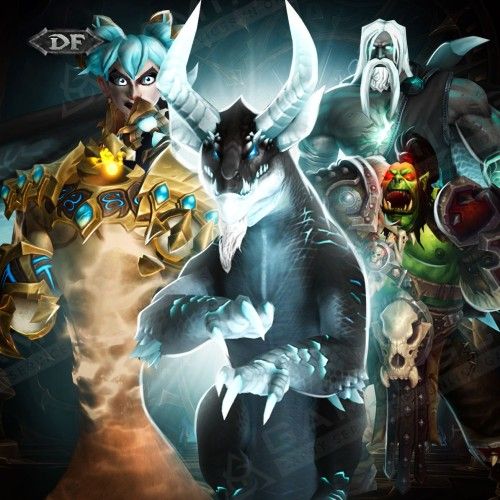 Find me a hot slot!
Didn't find a sultable slot in the schedule? Not a problem. Click this button, and we shall find you a convenient Mythic run in 3 minutes!

Best-seller
Your easy & right choice: these services are on a high demand for a reason!

Mythic+ Schedule
Big list of available Mythic+ slots. Pick the most convenient Mythic+ time!

Secure Payments
You can pay securely with PayPal or your Credit Card via Stripe. All payments are covered with the customer protection system and money back guarantee!

Secure Web-site
SSL and HTTPS protocols are used for your 100% privacy & data safety
On this page of the Gamingcy site, you can buy Dawn of the Infinite boosting: it's a new WoW Dragonflight Mega-dungeon released in Patch 10.1.5. During the DF season 2, you can complete this instance in Mythic mode only. It allows you to get new high-ilvl gear and an exclusive mount.
Professional PvE teams provide all DotI carries at our site: they boast superb expertise and an understanding of game mechanics and tactics.
Dawn of the Infinite boosts offer a convenient and effective method for obtaining the incredible rewards provided by this mega-dungeon. Although it is designed for a group of five players, venturing into it with random groups (commonly referred to as pugs) can often result in wipes.
We provide our services for all US and EU-based players. You can purchase WoW DotI boost in all popular difficulties: Mythic and a Hard Mode run (it implies that you will complete this mega-dungeon without deaths). You can also add some loot traders of your armor type to get a chance to receive more drops during the carries.
Dawn of the Infinite Carry:
General info about the new Mega-Dungeon
By availing of our Dawn of the Infinite carry service, you will kill all 8 bosses with our expert PvE gamers. All our boosting teams have cleared this new WoW Dragonflight instance dozens of times: they explored this 10.1.5 content during the PTR. They successfully completed it with and without customers, including the so-called hard mode runs without deaths, which implies additional rewards. We'll tell you more about them below.
Dawn of the Infinite Bosses

. There are eight encounters in this mega-dungeon. Defeating all of them requires an understanding of tactics, decent gear, and good team play. Here's the list of these bosses:

Chronikar;
Manifested Timeways;
Blight of Galakrond;
Iridikron the Stonescaled;
Tyr, the Infinite Keeper;
Morchie;
Anduin Lothar (For the Horde) and Grommash Hellscream (For the Alliance);
Chrono-Lord Deios and the Infinite Dragonflight.

Dawn of the Infinite location

. Issues, when players don't know how to find this WoW Dragonflight Mega-dungeon's entrance are widespread. This instance is situated in the Temporal Conflux in Thaldrazsus World of Warcraft zone. When you buy DotI dungeon runs at Gamingcy, our PRO gamers will

summon

you to the entrance and provide a fast and efficient carry. Your convenience and security is always our primary goal during any boost.

Dawn of the Infinite Rewards

. Farming this new mega-dungeon is one of the most popular services in WoW 10.1.5 because of the new powerful loot from the formidable encounters. You can acquire

new 421 ilvl drops

from the instance bosses and unlock must-have achievements, transmogs, and a new mount. This new item is also special because this mega-dungeon is time walking-related: it drops from the last boss and allows you to get another mount from the past.
Dawn of the Infinite Hard Mode Boost:
Complete the Mega-Dungeon without deaths!
Dawn of the Infinite Hard Mode boosting is a super-popular service among our customers because of the super-prestigious achievement and an exclusive transmog set: Ensemble: Infinite Acolyte's Regalia. Nobody knows if this flawless run reward will still be obtainable in World of Warcraft Dragonflight Season 3. That's why we strongly recommend getting this "Immortal" achievement Put That Thing Back Where It Came From asap to all transmogs fans (we know that there are hundreds of them among our beloved customers). We provide dozens of Dawn of the Infinite Hard Mode carries daily, so acquire your new outstanding ensemble, super-powerful loot, and must-have exclusive trinkets tonight!
Dawn of the Infinite Loot Table
ETA:
Average starting time: 1-2 hours
Average execution time: 30-60 minutes
Rewards you will get:
Options available:
Selfplay:

you will play your character yourself with a group of our professional player(s).

Account sharing:

an experienced player will securely log into your account and do all the work for you.

Difficulty:

Mythic or Hardmode on your choice.

Hardmode:

We provide you a full run without any deaths. You will get Put That Thing Back Where It Came From achievement. Requirement: 425+ ilvl gear.

Loot traders:

You can add up to 2 loot traders of your armor type into the run. Our players will give you all the items they receive during run.
Requirements + Important notes:
70 level

character in EU or US server
At least 425 lvl gear for flawless run (Hardmode)