WoW Enchanting Power Leveling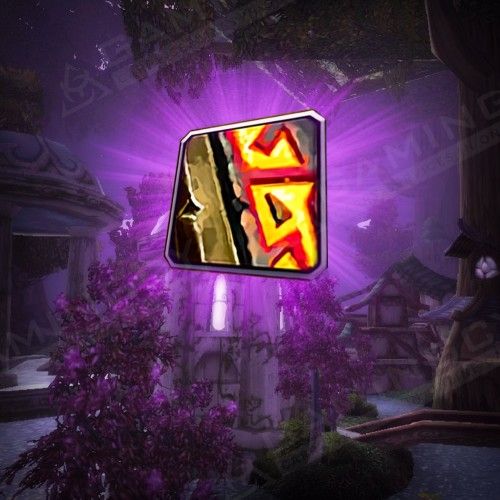 Boosting Schedule
Set the time when the booster may play your account with your manager. We can provide your whole carry while you're AFK without disturbing your usual gaming time!

24/7 support
Get a helpful human reply in ±15 seconds!

Hide My Boost
We've developed this unique software to protect you from bans and suspensions. It allows account sharing without flagging an account.

Secure Payments
You can pay securely with PayPal or your Credit Card via Stripe. All payments are covered with the customer protection system and money back guarantee!

Secure Web-site
SSL and HTTPS protocols are used for your 100% privacy & data safety
By buying this service, you will get an express Enchanting Powerleveling from our World of Warcraft Retail boosters team.
To provide you with this profession boost, our expert player will securely play your account and farm everything required for the desired skill lvl.
As a result, you will get access to unique benefits and rewards of this World of Warcraft profession.
You will also keep all the gold, recipes, items, scrolls, and mats received during the boost.
Take advantage of the WoW Enchanting power leveling by Gamingcy to save yourself dozens of hours of time and effort!
Below you will find the list of the most sought after WoW Enchanting benefits:
How to level up Enchanting in WoW fast?
The answer is simple! Buy Enchanting power leveling at Gamingcy.com! All services at our site are provided by the best World of Warcraft players and are done quickly and securely.
Avoid tedious materials farming. Pay for the Enchanting boost in World of Warcraft, and get max skill in the desired expansion on any EU/US retail server cheap and stress-free! We shall use the most optimal ways to level up the profession in the shortest possible time for you. We usually use the mats grinding and turn to the auction house where it's necessary. Grinding professions has always been a tedious process with very routine gameplay. However, we all know that it's a kind of necessary evil that will dramatically buff your character from the pov of stats and in-game money making.
WoW Enchanting Boost:
How does it work?
When it comes to leveling professions, our fundamental mission is to make the whole process fast, simple, and secure. So you could achieve more, spending less time doing tedious things. After you pay for WoW Enchanting boost at Gamingcy, our operator will contact you via Discord/Skype/E-mail within 3-5 minutes after the payment. He will assist you with the acc-sharing process and update you on the lvling progress. Once your carry service is done, we will immediately inform you about it and send an approval screenshot.
Leveling World of Warcraft Professions is something that most players would gladly avoid. Buy WoW Enchanting leveling boost at Gamingcy, and save yourself dozens of hours!
ETA:
Average starting time: 1-2 hours
Average execution time: 4-5 hours for each expansion
Rewards you will get:
Enchanting skill leveled in chosen expansion;
A lot of enchanting recipes for the following item slots: Crafted Enchanting Wands.
Requirements + Important notes:
70 level

character in EU or US server

Account sharing

(an experienced player will securely log into your account and do all the work for you)