WoW Alchemy Power Leveling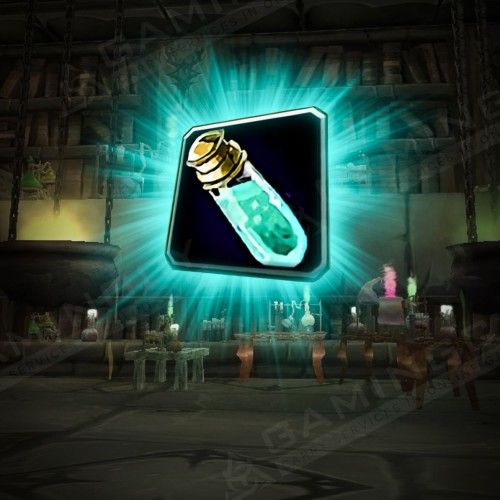 Boosting Schedule
Set the time when the booster may play your account with your manager. We can provide your whole carry while you're AFK without disturbing your usual gaming time!

24/7 support
Get a helpful human reply in ±15 seconds!

Hide My Boost
We've developed this unique software to protect you from bans and suspensions. It allows account sharing without flagging an account.

Secure Payments
You can pay securely with PayPal or your Credit Card via Stripe. All payments are covered with the customer protection system and money back guarantee!

Secure Web-site
SSL and HTTPS protocols are used for your 100% privacy & data safety
When you opt for this service, you'll benefit from rapid Alchemy Powerleveling delivered by our skilled World of Warcraft Retail boosting team. Our expert players will safely access your account and accumulate all required resources to achieve your target skill level. Along the way, you'll gain access to exclusive perks and rewards linked to the Alchemy profession in World of Warcraft. Additionally, you'll keep all gold, recipes, items, scrolls, and materials obtained during the boost. Allow Gamingcy's WoW professions power leveling to save you ample time and effort!
Below you will find the list of the most sought after WoW Alchemy benefits:
How to level up Alchemy in WoW fast?
Are you looking to boost your Alchemy skill in World of Warcraft without delay? Select Alchemy powerlvling at Gamingcy.com! Our outstanding WoW players provide swift and secure services, eliminating the need for tedious material farming. Acquire our services for any EU/US retail server at a budget-friendly price and relish a hassle-free experience. We employ the most effective techniques to level up your profession in the shortest possible time, using a combination of material grinding and auction house strategies when necessary. Surpass the repetitive grind and effortlessly improve your character's stats and in-game earning capacity.
WoW Alchemy Boost:
How does it work?
Our core objective is to ensure a fast, seamless, and secure leveling experience for professions. When you purchase a WoW Alchemy boost at Gamingcy, our customer support team will contact you via Discord/Skype/Email within 3-5 minutes of payment confirmation. They will assist you with the account-sharing procedure and keep you informed about your carry progress. As soon as your Alchemy boost is finished, we'll notify you without delay and share a verification screenshot. Escape the tedium of leveling World of Warcraft professions by choosing Gamingcy's profession leveling services and regain control of your valuable time!
ETA:
Average starting time: 1-2 hours
Average execution time: 8-10 hours for each expansion
Rewards you will get:
Alchemy skill leveled in chosen expansion;

Recipes to craft flasks, oils, and potions:

healing/regeneration potions;
restore health/mana in combat;
stat increasing potions;
gaining main stat in combat;
combat effect potions dealing bonus damage while using abilities;
utility potions;

Transmutation patterns to change common reagents into rare material.
Requirements + Important notes:
70 level

character in EU or US server

Account sharing

(an experienced player will securely log into your account and do all the work for you)