Renewed Magmammoth Mount Boost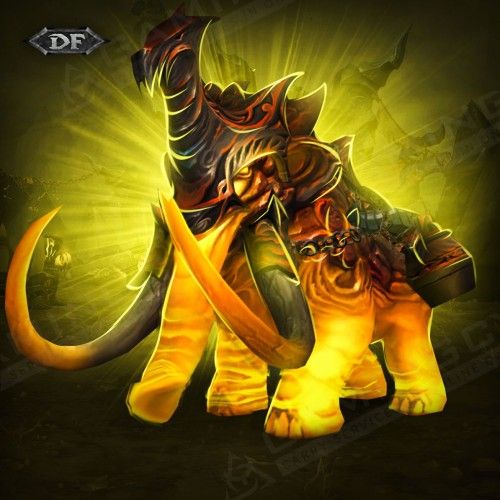 Boosting Schedule
Set the time when the booster may play your account with your manager. We can provide your whole carry while you're AFK without disturbing your usual gaming time!

Hide My Boost
We've developed this unique software to protect you from bans and suspensions. It allows account sharing without flagging an account.

Secure Payments
You can pay securely with PayPal or your Credit Card via Stripe. All payments are covered with the customer protection system and money back guarantee!

Secure Web-site
SSL and HTTPS protocols are used for your 100% privacy & data safety

Enlarge your collections!
An extensive list of unique & rare mounts makes your gameplay brighter and your whole account more precious!
On this page of our mounts store, you can buy the Renewed Magmammoth boosting and effortlessly add this transport to your World of Warcraft collection. This service is available for both the US and EU realms. This purchase involves real money and promises a smooth and hassle-free experience. It implies the 100% guaranteed mount unlocking.
Our skilled gamer will securely access your account and engage in Dreamsurge events to farm the required Charred Elemental Remains currency. As soon as we collect the 20 necessary units, the Renewed Magmammoth mount will be swiftly added to your collection. We follow all possible security measures during this boost, including using the premium VPN connection and our exclusive Hide-My-Boost system during the carry to make it 100% safe for your account.
Skip the grind and jump straight to the fun part—riding your new Renewed Magmammoth. Acquiring this mount through traditional means could be a long and tedious journey. This product allows you to skip the grind and save your time for more exciting activities. Moreover, this offering includes any World of Warcraft gold, and additional RNG-based rewards obtained during the boosting process are yours to keep, enriching your overall WoW experience.
Renewed Magmammoth Mount Farm:
How does it Work?
Here's a step-by-step guide to our simple and effective Renewed Magmammoth farming service:
Purchase the desired mount unlocking from our online shop and complete the payment via Visa, Mastercard, or even cryptocurrency.
Our assigned manager will establish contact through Discord, Skype, or Email to collect essential account information and discuss your specific preferences for the boosting service.
Set your preferred time for the boosting session or let us begin immediately with the next available expert gamer.
Relax and watch as our professional gamer skillfully farms

Charred Elemental Remains

through Dreamsurge events, ending in a guaranteed acquisition of the Renewed Magmammoth mount.
You'll be promptly notified via Discord or Email once the service is complete. We'd appreciate it if you could leave us a review on Trustpilot, as your feedback helps us improve our services and motivates our team of experts.
Renewed Magmammoth Mount Boosting: Essential Details
How to get the Renewed Magmammoth?

This unique Dragonflight mount requires 20 Charred Elemental Remains, obtainable through

Dreamsurge events

and rare mobs hunting in the Forbidden Reach.

How much does the Renewed Magmammoth's cost?

You can acquire it with 20x Charred Elemental Remains.
Opt for Gamingcy's Renewed Magmammoth Mount Boost to get ahead in the game and expand your collection effortlessly. Don't miss this opportunity; choose us for a seamless and enjoyable gaming experience!
ETA:
Average starting time: 1-3 hours
Average Execution time: 1-3 days
Rewards you will get:
Renewed Magmammoth account-wide mount;
You will keep all the gold and rewards that may be received during the boost.
Requirements + Important notes:
70 level

character in EU or US server

Account sharing

(an experienced player will securely log into your account and do all the work for you)