Seething Slug Mount Farming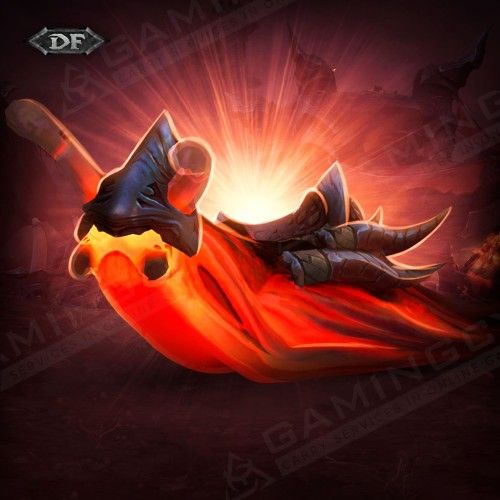 Boosting Schedule
Set the time when the booster may play your account with your manager. We can provide your whole carry while you're AFK without disturbing your usual gaming time!

Hide My Boost
We've developed this unique software to protect you from bans and suspensions. It allows account sharing without flagging an account.

Secure Payments
You can pay securely with PayPal or your Credit Card via Stripe. All payments are covered with the customer protection system and money back guarantee!

Secure Web-site
SSL and HTTPS protocols are used for your 100% privacy & data safety

Enlarge your collections!
An extensive list of unique & rare mounts makes your gameplay brighter and your whole account more precious!
Our Seething Slug Mount farming service allows you to acquire this sought-after collectible for real money. A proficient gamer will securely access your account and quickly obtain the mount on your behalf by exploring Zaralek Cavern and locating all three Seething Orbs.
In World of Warcraft: Dragonflight, the Seething Slug Mount stands out as a highly coveted reward for players to pursue. Obtaining this mount demands a unique set of steps, including collecting stacks of Insidious Insight and unlocking the mysterious Seething Cache. At Gamingcy, our expert boosters can help you bypass the long hours of grinding, allowing you to acquire this distinctive mount quickly.
Obtaining the Seething Slug mount can be time-consuming and grindy, as it involves defeating various rare mobs before acquiring the necessary resources. With Gamingcy's boosting service, you can save time and effort while claiming all World of Warcraft gold and RNG-based rewards earned during the carry.
HOW TO GET SEETHING SLUG FAST?
The answer is simple! Purchase our fast Seething Slug farming service, provided by experienced WoW players.
To get the Seething Slug Mount, players must explore the treacherous Zaqali Caldera area, where Seething Orbs can be found dispersed throughout the landscape. By interacting with these orbs, players gain the Insidious Insight debuff. To access the Seething Cache and claim your mount, it is necessary to accumulate three stacks of the debuff. Each interaction with a Seething Orb bestows one stack, and the debuff persists for 60 minutes, offering sufficient time to locate and click three orbs.
It's essential to know that the Seething Orbs remain visible while traversing the area in a ghost state. This handy tip simplifies locating the orbs and conserves precious time. Once you've gathered three stacks of Insidious Insight, the Seething Cache can be unlocked, and you can obtain the Seething Slug Mount.
This service is ideal for World of Warcraft collectors, saving hours of your time and helping you secure rare new transport. Opt for Gamingcy's Seething Slug mount boost to expand your collection effortlessly.
SEETHING SLUG BOOST: HOW DOES IT WORK?
Seething Slug boost service by Gamingcy simplifies the farming process for WoW collectibles, offering a guaranteed outcome for your investment while avoiding the grind and RNG obstacles.
The procedure is straightforward and effective:
Add the service to your cart and complete the payment using Visa/Mastercard/Crypto.
After purchasing, connect with your manager via Discord/Skype/Email.
Schedule an appropriate boosting time or begin with the earliest available pilot.
Our professional gamer will securely farm Seething Orb until the mount is obtained (100% guaranteed result).
Once the carry is finished, our manager will promptly inform you!
ETA:
Average starting time: 1-3 hours
Average Execution time: 3-4 hours
Rewards you will get:
Seething Slug account-wide mount;
You will keep all the gold and rewards that may be received during the boost.
Requirements + Important notes:
70 level

character in EU or US server

Account sharing

(an experienced player will securely log into your account and do all the work for you)