Igneous Shalewing Mount Farming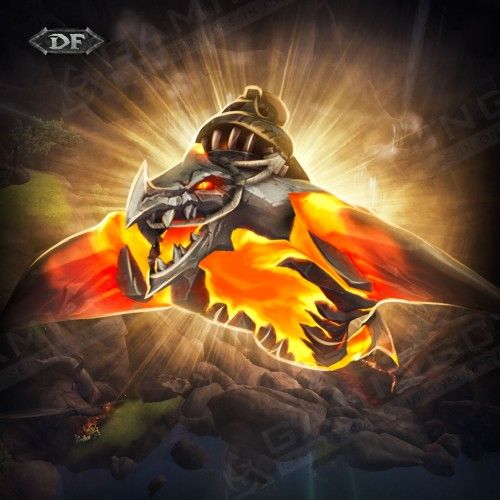 Boosting Schedule
Set the time when the booster may play your account with your manager. We can provide your whole carry while you're AFK without disturbing your usual gaming time!

Hide My Boost
We've developed this unique software to protect you from bans and suspensions. It allows account sharing without flagging an account.

Secure Payments
You can pay securely with PayPal or your Credit Card via Stripe. All payments are covered with the customer protection system and money back guarantee!

Secure Web-site
SSL and HTTPS protocols are used for your 100% privacy & data safety

Enlarge your collections!
An extensive list of unique & rare mounts makes your gameplay brighter and your whole account more precious!
Buy the Igneous Shalewing Mount farming service using real currency and let our proficient gamers take over.
By securely accessing your account, they will engage in Zaralek Cavern tasks to gather Coveted Bauble currency, making the process stress-free. Once sufficient resources are accumulated, we'll buy the mount from the Sacratros vendor at the cost of 400x Coveted Baubles.
The farming process for Igneous Shalewing can be both time-consuming and grindy. Leave the hard work to Gamingcy's Igneous Shalewing boost service and save valuable time and energy. Plus, all WoW gold and RNG-based rewards earned during the carry are yours to keep.
How to Get Igneous Shalewing Mount?
The answer is simple – opt for the Igneous Shalewing farm from our skilled WoW gamers!
To acquire this vibrant orange shalewing, you'll need a total of 400 Coveted Baubles. You can collect these by exchanging them with Spinsoa, who can be found in close proximity to Saccratros, at a rate of one Coveted Bauble for each Unearthed Fragrant Coin. These coins can be earned by participating in various world quests and activities within the Zaralek Cavern.
Known for its fiery and robust design, it is perfect for players seeking a visually striking addition to their collection.
Our boosting service will save you countless hours of effort and allows you to expand your World of Warcraft collection with the rarest new account-wide mounts seamlessly.
Igneous Shalewing Boost: How Does it Work?
Our Igneous Shalewing boost service is designed to be simple and effective, providing clients with the ultimate solution for efficient WoW collectible farming.
With a guaranteed outcome for your money, our service eliminates the notorious grinding and RNG challenges, ensuring a smooth and enjoyable experience.
To help you better understand the process, here is an outline of how the Igneous Shalewing unlocking works:
Purchase the Igneous Shalewing boost service on our website.
Our support team will contact you to confirm the details, including your preferred schedule and any specific requirements.
Our professional gamer will securely access your account and participate in Zaralek Cavern activities to collect Coveted Baubles.
During the boosting process, our gamer will utilize their extensive knowledge of the game and efficient strategies to maximize the currency gain, ensuring swift completion.
Once the required amount of Coveted Baubles is collected, our gamer will purchase the Igneous Shalewing mount from the Sacratros vendor.
Upon completion, our support team will notify you, and you can then enjoy your new mount and any additional rewards obtained during the boost.
Throughout the entire process, you can have peace of mind knowing that your account is in the hands of experienced professionals who prioritize security and efficiency. With Gamingcy's Igneous Shalewing unlocking service, you can expand your mount collection effortlessly and focus on enjoying the game.
We NEVER use any third-party software or exploits, and we do all the work manually.
ETA:
Average starting time: 1-3 hours
Average Execution time: 7-28 days
Rewards you will get:
Requirements + Important notes:
70 level

character in EU or US server

Account sharing

(an experienced player will securely log into your account and do all the work for you)