Cobalt Shalewing Mount Boost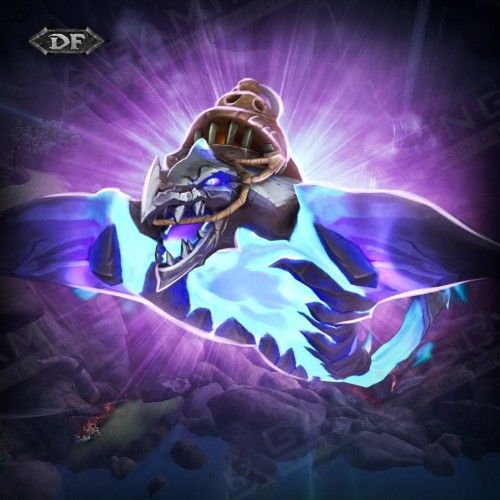 Boosting Schedule
Set the time when the booster may play your account with your manager. We can provide your whole carry while you're AFK without disturbing your usual gaming time!

Hide My Boost
We've developed this unique software to protect you from bans and suspensions. It allows account sharing without flagging an account.

Secure Payments
You can pay securely with PayPal or your Credit Card via Stripe. All payments are covered with the customer protection system and money back guarantee!

Secure Web-site
SSL and HTTPS protocols are used for your 100% privacy & data safety

Enlarge your collections!
An extensive list of unique & rare mounts makes your gameplay brighter and your whole account more precious!
By choosing this service, you will receive a quick Cobalt Shalewing boost from our skilled WoW team.
The Cobalt Shalewing is a magnetic flying mount introduced in World of Warcraft's Dragonflight expansion, capturing players' attention with its distinctive design. The Cobalt Shalewing has quickly become a must-have mount for WoW enthusiasts, featuring bat-like wings adorned with shale spikes and rocky outgrowths.
Our professional player will expertly handle your account and secure a fast kill of Kairoktra, granting you access to the Cobalt Shalewing mount for all characters on your account. Any WoW gold and random rewards obtained during the boost are yours to keep.
Enjoy a stress-free and convenient Cobalt Shalewing carry with Gamingcy and effortlessly expand your World of Warcraft mount collection!
How to get the Cobalt Shalewing Mount?
The solution is easy! Purchase the Cobalt Shalewing WoW mount from Gamingcy.com! This unique mount is rewarded by defeating the rare elite in the Zaralek Cavern zone.
To secure the Cobalt Shalewing mount, players must track down and defeat a formidable rare elite creature called Karokta in Zaralek Cavern. However, this can be a time-consuming and challenging task, especially for those with limited gaming hours. That's where Gamingcy's professional boosting services come into play, offering you the chance to easily bypass the tiresome grinding process and obtain this sought-after mount.
Avoid spending hours on rare mob hunting. Save time, effort, and money by opting for the Cobalt Shalewing mount boost, acquiring it affordably and seamlessly. It's the perfect time to grow your collection of WoW mounts!
WoW Cobalt Shalewing Mount boost:
How does it work?
The entire process is quick and simple. After buying the Cobalt Shalewing mount boost, our manager will reach out to you via Skype/Discord/Email within 5-10 minutes. You can also contact us 24/7 through our Discord: Gamingcy.
During the conversation, you'll discuss all the details about the carry, such as start time, preferred play schedule, and other specifics.
Our manager will keep you informed throughout the boosting process and promptly notify you via your chosen messenger when the task is complete. By choosing Gamingcy's professional boosting services, you can avoid the grind and obtain this great mount quickly and efficiently!
We NEVER use any third-party software or exploits, and we do all the work manually.
ETA:
Average starting time: 1-3 hours
Average Execution time: ETA is random due to a low drop chance
Rewards you will get:
Cobalt Shalewing account-wide mount;
A chance to get rng-based rewards from Zaralek Cavern.
Requirements + Important notes:
70 level

character in EU or US server

Account sharing

(an experienced player will securely log into your account and do all the work for you)