Perfected Juggernaut Boost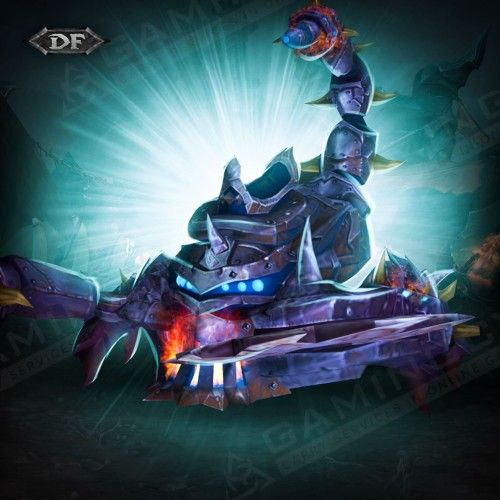 Boosting Schedule
Set the time when the booster may play your account with your manager. We can provide your whole carry while you're AFK without disturbing your usual gaming time!

Hide My Boost
We've developed this unique software to protect you from bans and suspensions. It allows account sharing without flagging an account.

Secure Payments
You can pay securely with PayPal or your Credit Card via Stripe. All payments are covered with the customer protection system and money back guarantee!

Secure Web-site
SSL and HTTPS protocols are used for your 100% privacy & data safety

Enlarge your collections!
An extensive list of unique & rare mounts makes your gameplay brighter and your whole account more precious!
Welcome to our website, where you can enhance your World of Warcraft Dragonflight experience with the purchase of the Perfected Juggernaut mount boost. This service is open to players in both the US and EU realms of WoW retail.
Our carry service allows you to effortlessly obtain the coveted 10.1.5 Perfected Juggernaut mount by directly purchasing it with real money. Rest assured that our team of professional gamers will handle your account with the utmost security and dedication, ensuring a seamless and enjoyable journey. They will embark on the challenging Time Rift event to gather the necessary Paracausal Flakes currency required for the mount. Once we have amassed enough resources, we will promptly acquire the Perfected Juggernaut for you from the Baron Silver vendor in Tyrhold Reservoir.
Acquiring the Perfected Juggernaut mount through conventional means can be laborious and time-consuming, as gathering sufficient flakes entails hours of grinding gameplay. Additionally, any World of Warcraft gold or other rewards obtained through random chance during the boost will rightfully belong to you.
Perfected Juggernaut Farming Service:
How does it work?
When you purchase our Perfected Juggernaut farm service, a team of skilled WoW gamers will promptly begin working on your order. Initially, we will reach out to you through Discord (or you can add us on Discord using the Gamingcy username). Subsequently, our friendly 24/7 operator will gather the necessary account details and inquire about any preferences you may have during the boost. From there, you can simply relax while our expert gamers tirelessly farm the Perfected Juggernaut mount on your behalf. Once the service is completed, we will notify you via Discord or Email. We would greatly appreciate it if you could leave us a review on Trustpilot, as it not only helps us enhance our site and services but also provides our experts with encouragement and appreciation for their hard work.
Our boosting service offers an excellent solution for dedicated collectors within the World of Warcraft community. By entrusting us, you can save numerous hours of arduous grinding and embark on an exhilarating quest to acquire the most rare and coveted mounts.
Perfected Juggernaut Mount: All that you should know
How to get the Perfected Juggernaut? This magnificent Dragonflight mount can be obtained using the exclusive Paracausal Flakes currency. You have various avenues to obtain it, including quests, encounters with rare NPCs, and battling Time Rift mobs scattered across the Dragon Isles. Additionally, a weekly task titled 'Mending the Threads of Time' from Soridormi offers a chance to obtain it. To complete this task, you'll need to face and defeat a Splintered Continuum in one of the alternative timelines. Access to these timelines is granted through a portal located at the heart of Tyrhold Reservoir, which becomes available during the latter phase of the Time Rift Event.
How much does the Perfected Juggernaut cost? It requires 3000 Paracausal Flakes.
What vendor sells the Perfected Juggernaut: This mount is available for buying from Gill the Drill in Tyrhold.
Don't miss out on this effortless opportunity to expand your World of Warcraft collection! Opt for Gamingcy's Perfected Juggernaut boost and witness your collection flourish without any hassle.
We NEVER use any third-party software or exploits, and we do all the work manually.
ETA:
Average starting time: 1-3 hours
Average Execution time: 1-2 days
Rewards you will get:
Requirements + Important notes:
70 level

character in EU or US server

Account sharing

(an experienced player will securely log into your account and do all the work for you)