Ashes of Al'ar Mount Farming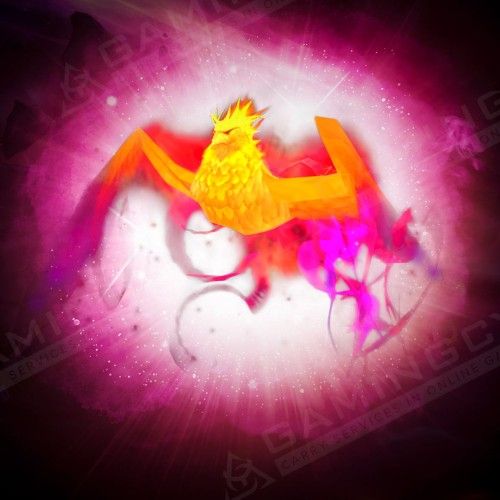 Boosting Schedule
Set the time when the booster may play your account with your manager. We can provide your whole carry while you're AFK without disturbing your usual gaming time!

Hide My Boost
We've developed this unique software to protect you from bans and suspensions. It allows account sharing without flagging an account.

Secure Payments
You can pay securely with PayPal or your Credit Card via Stripe. All payments are covered with the customer protection system and money back guarantee!

Secure Web-site
SSL and HTTPS protocols are used for your 100% privacy & data safety

Enlarge your collections!
An extensive list of unique & rare mounts makes your gameplay brighter and your whole account more precious!
This boost service allows you to buy Ashes of Al'ar farming for real money.
Introduced in the famed Burning Crusade expansion, the Ashes of Al'ar has become an iconic and highly sought-after mount in World of Warcraft. This fiery phoenix mount, once the cherished companion of the enigmatic Kael'thas Sunstrider, epitomizes resilience and rebirth, making it a treasured addition to any player's collection.
Players can obtain the Ashes of Al'ar by defeating Kael'thas in the Tempest Keep raid. However, with an incredibly low drop rate, this mount has become somewhat of a legend among the game's fanbase. As one of the most visually striking mounts in the game, the Ashes of Al'ar features vibrant shades of orange, red, and yellow, with an entrancing, trailblazing flight animation that leaves a lasting impression on fellow gamers.
The Ashes of Al'ar mount not only stands as a badge of honor for those who manage to acquire it, but also as a testament to the immersive worldbuilding and captivating gameplay that have made World of Warcraft a beloved and enduring staple of the gaming community. With each expansion, the game continues to grow and evolve, but the allure of the Ashes of Al'ar remains an unwavering constant for players new and old alike.
Our professional gamer will securely play your account and provide an easy and smooth Ashes of Al'ar boost: he will perform fast phoenix mount runs (as many attempts as you pay for) to grant you a chance to get the Ashes of Al'ar's item. For 100% sure it will be a genuine pearl in your collectibles list.
Pick the number of runs in the options field, pay per try, and enjoy the buy more - save more mechanics (up to 15% discount)!
Farming Ashes of Al'ar mount may be long and tedious because it has a low drop chance. Remember that you're paying for a chance to get this World of Warcraft mount, not for a guaranteed drop. Considering the low price per run, you have the best chances to get this legendary phoenix mount fast and cheap if you're lucky enough.
Ashes of Al'ar farming service by Gamingcy is an excellent opportunity to save your time and effort. All the WoW gold and other rng-based rewards that you may be received during the boost are yours to keep.
Ashes of Al'ar boost: How does it work?
Upon purchasing the Ashes of Al'ar boosting service, a dedicated account manager will promptly reach out to you via Discord, Skype, or email. Together, you'll discuss and finalize important details like the start time, ideal play schedule, and any other specific preferences.
The Ashes of Al'ar is a highly sought-after phoenix mount, obtainable from Kael'thas Sunstrider, the last boss in the Tempest Keep raid. With a mere ~1% drop rate, this rare mount remains elusive to many. Loot from Kael'thas Sunstrider can be collected once weekly. If you possess alt characters, the acquisition process could be expedited. Opt for Gamingcy's Ashes of Al'ar boost to bypass the grind and secure this unique mount.
This boosting service is an ideal choice for World of Warcraft collectors who value their time. It not only spares you countless hours but also guarantees a stress-free way to obtain this rare, low-drop-rate phoenix mount.
We NEVER use any third-party software or exploits, and we do all the work manually.
ETA:
Average starting time: 1-3 hours
Average Execution time: 30 minutes per run
Rewards you will get:
A chance to get Ashes of Al'ar account-wide flying phoenix mount;
A chance to get transmogs from the Tempest Keep raid;
You will keep all the gold and rewards that may be received during the boost;
Requirements + Important notes:
You should understand and accept that mount drops are not guaranteed.

You're paying for runs: the more runs you buy - the more chances you have to get the desired mount.
If you were lucky and the mount dropped earlier than you expected - we will provide a partial refund or coupon code for the appropriate sum of money.

70 level

character in EU or US server

Account sharing

(an experienced player will securely log into your account and do all the work for you)