Venomhide Ravasaur & Winterspring Frostsaber Mounts Farming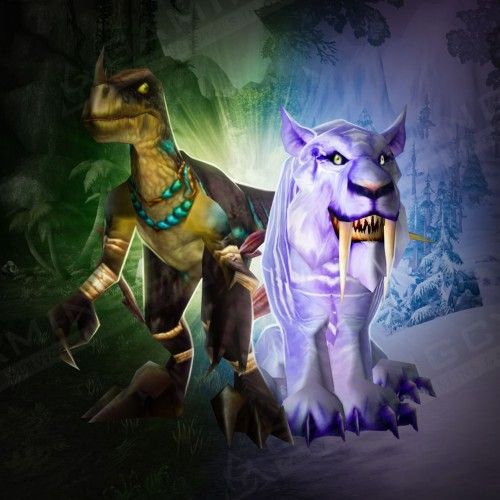 Boosting Schedule
Set the time when the booster may play your account with your manager. We can provide your whole carry while you're AFK without disturbing your usual gaming time!

Hide My Boost
We've developed this unique software to protect you from bans and suspensions. It allows account sharing without flagging an account.

Secure Payments
You can pay securely with PayPal or your Credit Card via Stripe. All payments are covered with the customer protection system and money back guarantee!

Secure Web-site
SSL and HTTPS protocols are used for your 100% privacy & data safety

Enlarge your collections!
An extensive list of unique & rare mounts makes your gameplay brighter and your whole account more precious!
This boosting service allows you to buy Venomhide Ravasaur (Horde only) or Winterspring Frostsaber (Alliance only) mount for real money. We provide our carries in WoW Vanilla (SoM), WotLK Classic, and World of Warcraft Dragonflight (Retail) servers. Any EU and US realms are supported.
The horde mount (Ravazaur) is rewarded for completing the They Grow Up So Fast WoW quest in the Un'Goro Crater zone. It's a grindy 20-days Vanilla quest line given to you by a hatchling, so you must complete its daily tasks and grow your pet.
Alliance mount (Frostsaber) is rewarded for a similar quest line in Winterspring: you will have to farm Winterspring cub's dailies until he grows into an incredible tiger mount.
If you use Blizzard's WoW faction change service (from Horde to Alliance), your Ravasaur will turn into Frostsaber. And vice versa.
This service will give you an express Venomhide Ravasaur or Winterspring Frostsaber boost from our professional World of Warcraft gamer. Our expert gamer will provide a smooth They Grow Up So Fast quest boost to get you these World of Warcraft mounts. As a result, you will get all steps required for the Whistle of the Venomhide Ravasaur / Reins of the Winterspring Frostsaber mounts unlocking completed.
All the WoW gold and other rng-based quest chain rewards you may receive during the boost are yours to keep.
Take advantage of the Venomhide Ravasaur / Winterspring Frostsaber mount boosts by Gamingcy, and get your They Grow Up So Fast hatchling quest line completed hassle-free!
How to get the Venomhide Ravasaur fast?
The answer is simple! Buy Whistle of the Venomhide Ravasaur WoW mount at Gamingcy.com! All boosting services at our site are provided by the best World of Warcraft guilds and are done quickly and securely. Our guys know the Un'goro crater like the back of their hands. In any expansion: Vanilla, WotLK Classic, Dragonflight. In addition, we always strive to make our carries cost as cheap as possible.
Avoid the tedious dailies farming by yourself. Save tons of time, effort, and money. Pay for the Venomhide Ravasaur mount boost by Gamingcy, and get your They Grow Up So Fast WoW Horde mount cheap and stress-free. Discover an easy and fast way to get the most desired rewards from grindy World of Warcraft questlines.
Winterspring Frostsaber Quest line boost:
how does it work?
The general idea of the

Winterspring Frostsaber

boost service is simple: we wanted to give our customers an ultimate solution for efficient collectibles farming in WoW Vanilla, WotLK Classic, and World of Warcraft Dragonflight, if you're playing for the Alliance.
A solution that would let you get the guaranteed result for the paid money, skipping the well-known grinding and RNG drama.
The whole process will be fast and straightforward:
Add the service to the cart and pay for your Winterspring Frostsaber mount boost via Visa/Master card/Crypto.
After buying, contact your manager via

Discord/Skype/Email

.
Arrange a suitable boosting time, or start with the soonest available pilot.
Our PRO gamer will securely farm the Winterspring cub's quests until he gets the tiger mount you paid for (

100% guaranteed result

).
When the boost is done, our manager will immediately inform you about it!
We NEVER use any third-party software or exploits, and we do all the work manually.
ETA:
Average starting time: 1-3 hours
Average Execution time: 20 days
Rewards you will get:
Options available:
WoW Expansion:

choose the game that you're playing and need your boost on (Retail or WotLK Classic).
Requirements + Important notes:
70 level

character in Dragonflight EU or US server

80 level

character in WotLK Classic EU or US server

60 level

character in WoW Classic EU or US server

Account sharing

(an experienced player will securely log into your account and do all the work for you)