Paragon Leveling Service (1-50)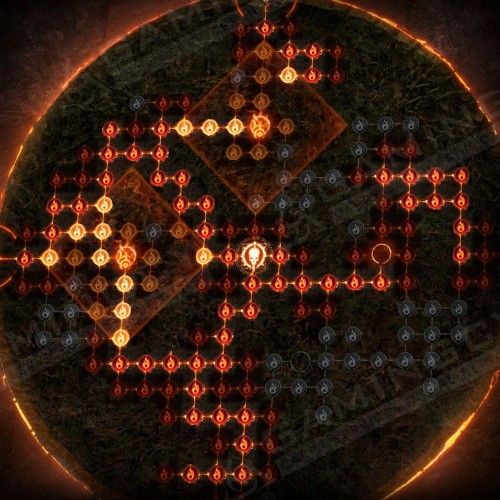 Boosting Schedule
Set the time when the booster may play your account with your manager. We can provide your whole carry while you're AFK without disturbing your usual gaming time!

24/7 support
Get a helpful human reply in ±15 seconds!

Hide My Boost
We've developed this unique software to protect you from bans and suspensions. It allows account sharing without flagging an account.

Secure Payments
You can pay securely with PayPal or your Credit Card via Stripe. All payments are covered with the customer protection system and money back guarantee!

Secure Web-site
SSL and HTTPS protocols are used for your 100% privacy & data safety
At our site, we grant you an opportunity to buy Paragon level boost in Diablo 4: This service is designed for PC, PlayStation, and Xbox gamers. In Diablo IV, the maximum achievable Paragon lvl is capped at 50. This system allows further progression for the top-end characters, continually making them stronger and more versatile.
Every time you achieve a new level above 50, you are rewarded with Paragon Points. These points can be allocated to different character stats of your choice, giving you the flexibility to customize your toon according to your playing style and the specific needs of your class. Save yourself from the time-consuming process of D4 Paragon Leveling with Gamingcy.
There are four categories where you can distribute these points: Core, Offensive, Defensive, and Utility. Each type offers unique enhancements, allowing you to focus on boosting your character's strengths or compensating for their weaknesses. However, with the help of our dedicated team of professional boosters, you can swiftly level up your Paragon.
Diablo 4 Paragon level Boost:
Everything you need to know
Experience the efficiency of our Diablo 4 Paragon boosting service, designed to bypass the tedious grind and grant you up to 220 Paragon Points, alongside effortlessly reaching Level 50. Our skilled D4 Boosters are fully prepared to maximize your Paragon level in the blink of an eye.
With our assistance, you can unlock the full potential of your Paragon board without the need for countless hours of grinding. Embrace the power and advantages that come with a boosted Paragon level, courtesy of our professional services in Diablo 4.
We offer two delivery options for our Diablo IV Paragon level boosting service. The first option is Account Sharing, where one of our professional players will play your account and complete the service on your behalf. Once the order is complete, you will receive a notification about it in Discord from our 24/7 support agent (our username in Discord is Gamingcy).
The second option is Self-Play (Carry), where you will team up with our pro boosters, who will guide you and help you reach your desired Paragon level. This mode allows you to actively participate in the leveling process while benefiting from the expertise of our experienced players.
ETA:
Average starting time: 1 hour
Average execution time: 1-10 days
Rewards you will get:
The desired paragon points (4 points per level);
All the gold, resources, and other rewards that you may receive during the Diablo 4 cap level boosting.
Options available:
Difficulty:

Select your game difficulty: softcore or hardcore.

Selfplay:

You will play your character yourself with a group of our professional player(s).

Account sharing:

An experienced player will securely log into your account and do all the work for you.

Express:

Your order will have a higher priority, decreasing completion time by 30%.
Requirements + Important notes: