Mimiron's Head Mount Boost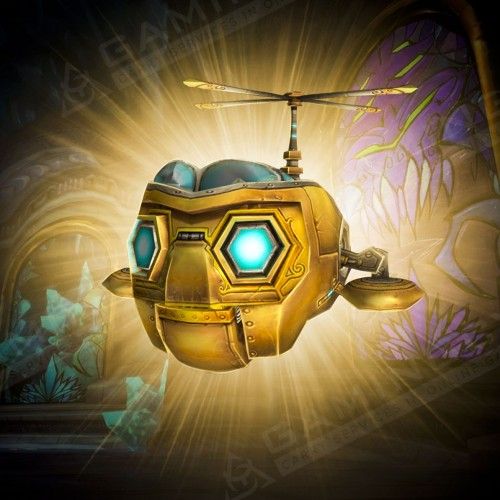 Boosting Schedule
Set the time when the booster may play your account with your manager. We can provide your whole carry while you're AFK without disturbing your usual gaming time!

Hide My Boost
We've developed this unique software to protect you from bans and suspensions. It allows account sharing without flagging an account.

Secure Payments
You can pay securely with PayPal or your Credit Card via Stripe. All payments are covered with the customer protection system and money back guarantee!

Secure Web-site
SSL and HTTPS protocols are used for your 100% privacy & data safety

Enlarge your collections!
An extensive list of unique & rare mounts makes your gameplay brighter and your whole account more precious!
You now have the opportunity to purchase the Mimiron's Head Boost for real currency. This service is available for both the WotLK Classic and Dragonflight expansions, and we cater to players in both the EU and US regions. Rest assured, all our services are carried out manually by expert players who have achieved mastery in the game.
In order to obtain this coveted World of Warcraft mount, our skilled players will provide an expedited Yogg-Saron boost with all three drakes active, completing the Ulduar raid. The mount has a guaranteed 100% drop chance in both the Dragonflight and Wrath of the Lich King Classic realms.
Please note that account sharing will be necessary for this boost. Our professional gamer will take control of your character during the carry. We prioritize the utmost security and enjoyment for our customers. In the case of account sharing, we utilize a premium VPN tailored to your specific country and city, or our exclusive Hide-My-Boost technology, ensuring that your account remains completely secure and undetectable. Additionally, upon request, a personal stream of the carry can be arranged.
As a result of the boost, you will acquire the Mimiron's Head flying mount, which will be accessible to all characters on your account if you're playing WoW Dragonflight. In the case of Wrath Classic, only the character that receives the drake will be able to ride it. Furthermore, any gold and other RNG-based Ulduar raid rewards that you obtain during the boost will be yours to keep.
Don't miss out on the opportunity to effortlessly acquire the Mimiron's Head boost with the Gamingcy boost. Experience a hassle-free Ulduar journey!
How to get the Mimiron's Head?
The solution is clear! Purchase the Mimiron's Head WoW mount from Gamingcy.com! We offer top-tier Ulduar Raid carries performed by the finest PvE guilds in World of Warcraft, whether you're playing WotLK Classic or Retail. Rest assured, our services are swift and secure.
Say goodbye to the frustrations of dealing with pickup groups. Save your time and energy. Invest in the Mimiron's Head boost from Gamingcy and enjoy a cost-effective and hassle-free Onyxia mount run. It's the perfect opportunity to expand your collection of coveted items!
Yogg-Saron Mount boost:
How does it work?
We've developed the Yogg-Saron mount boost service with one primary goal in mind: to provide our customers with the ultimate solution for efficient WoW collectible farming in Wrath of the Lich King Classic and Dragonflight.
Our site ensures that you achieve the desired outcome for your payment, bypassing the frustrations of dealing with wipes in pickup groups and the time-consuming process of finding a suitable group.
The entire process is quick and straightforward:
Add the desired service to your cart and make the payment using Visa, Mastercard, or cryptocurrency.
After completing your purchase, contact your assigned manager via Discord, Skype, or Email.
Coordinate a convenient boosting time or start with the earliest available pilot.
Witness the completion of Ulduar with all three drakes alive, securing the guaranteed result you paid for (100% guarantee).
Once the Mimiron's Head boost is finished, our manager will promptly notify you of the successful completion.
Rest assured that we are committed to providing a seamless and efficient experience for our customers.
We NEVER use any third-party software or exploits, and we do all the work manually.
ETA:
Average starting time: 1-3 hours
Average Execution time: 2-8 weeks
Options available:
WoW Expansion:

choose the game that you're playing and need your boost on (Retail or WotLK Classic).
Rewards you will get:
Mimiron's Head flying mount;
Yogg-Saron defeated;

Ulduar raid completed

;
All the loot and gold received during the boost are yours to keep.
Requirements + Important notes:
70 level

character in Dragonflight EU or US server

80 level

character in WotLK Classic EU or US server