Season of the Malignant Campaign Boost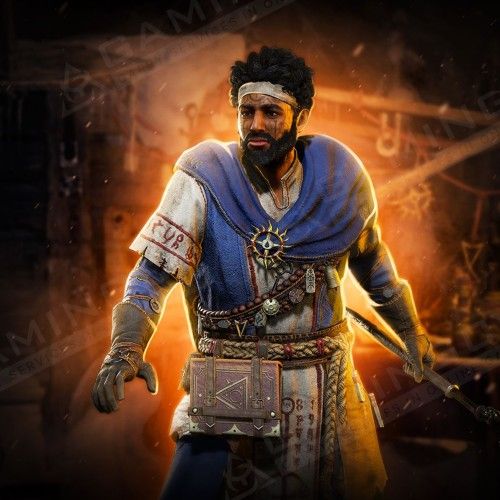 Boosting Schedule
Set the time when the booster may play your account with your manager. We can provide your whole carry while you're AFK without disturbing your usual gaming time!

24/7 support
Get a helpful human reply in ±15 seconds!

Hide My Boost
We've developed this unique software to protect you from bans and suspensions. It allows account sharing without flagging an account.

Secure Payments
You can pay securely with PayPal or your Credit Card via Stripe. All payments are covered with the customer protection system and money back guarantee!

Secure Web-site
SSL and HTTPS protocols are used for your 100% privacy & data safety
Diablo 4 Season of the Malignant Campaign boost service that covers the entire storyline. Seamlessly complete the story and all chapters, while enjoying additional perks like a boosted level of character, a substantial amount of gold and other currencies, and the chance to obtain some rng-based legendaries.
For delivery, you have the option of choosing the Piloted mode (account sharing), where a skilled gamer will take charge of your account and triumphantly accomplish the Diablo 4 Malignant Story on your behalf. Upon completion, you will receive a discord notification, signaling you to resume your game.
Alternatively, you can select the Self-Play mode (Carry), where you will collaborate with our adept boosters, guiding you towards a successful completion of the storyline.
Conquering the Malignant Storyline in Diablo 4 is essential, as it unlocks crucial features and activities. However, the process can become monotonous and time-consuming, particularly if questing isn't your preferred style of play.
Season of the Malignant Story:
Everything you need to Know
Reaching the culmination of the campaign in Diablo 4 is a pivotal aspect of your gaming journey. Designed to immerse players for approximately 30 hours, not to mention the engaging tasks like side missions and dungeon explorations, the mainline may take between 2 to 6 hours depending on your playstyle and interactions with side content.
As the season progresses, you'll uncover more about the origins and consequences of the Malignance corruption. The story aims to offer an immersive endgame experience, allowing you to continue your journey in the world of Sanctuary and collect new transmogs and weapons.
In Season of the Malignant, the Malignant Campaign introduces a narrative-rich side story that complements the mainline story of Diablo 4. The events and quests within the season are designed to be standalone, providing players with additional content without being essential for the lore of the main game.
Why waste hours on tedious quests when you can easily purchase a D4 Malignant campaign boost, letting our professional gamers efficiently complete it for you? Our service saves you from the tedium of farming, enabling you to immerse yourself in the exciting high-end content of Diablo 4. Don't hesitate any longer—make your purchase now and let us handle the rest, unlocking an unparalleled adventure in the world of Diablo 4!
ETA:
Average starting time: 1-3 hours
Average Execution time: 3-6 hours
Rewards you will get:
Full of the Malignant story completed;
You will keep all the gold and rewards that may be received during the boost.