Halls of Valor Boost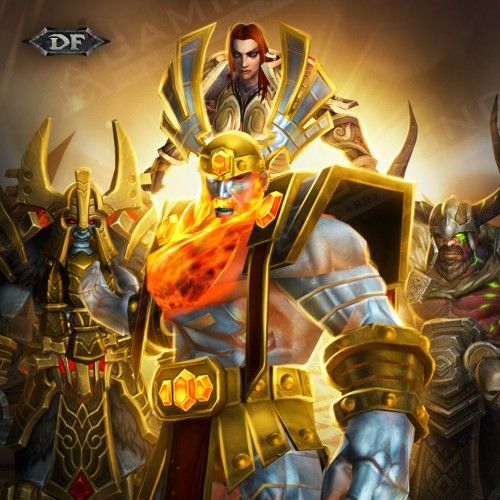 Find me a hot slot!
Didn't find a sultable M+ slot in the schedule? Not a problem. Click this button, and we shall find you a convenient Mythic+ run in 3 minutes!

Real time M+ timers
Hurry to join the next starting Mythic+ run. Check timers!

Mythic+ Schedule
Big list of available Mythic+ slots. Pick the most convenient Mythic+ time!

Package deal!
Save your money: take advantage of buy more - save more mechanics!

Secure Payments
You can pay securely with PayPal or your Credit Card via Stripe. All payments are covered with the customer protection system and money back guarantee!
Buy Halls of Valor dungeon boost in WoW Dragonflight to swiftly complete this instance, accompanied by a team of skilled gamers. We cater to clients across the EU (all European realms) and US (North America, Latin America, Oceania) World of Warcraft Retail servers. By defeating all bosses, you'll have the opportunity to obtain gear (a loot table for this dungeon is included in the service description).
The Halls of Valor Bosses include:
You can choose from Heroic, and Mythic mode runs based on the gear that you want to receive.
These individuals will supply you with all the gear they acquire from the end-dungeon chest. Buying a HoV dungeon carry is highly beneficial due to the exclusive transmogs for your class or specialization.
Halls of Valor Carry:
All you need to know
Our Halls of Valor carries are tailored to optimize your World of Warcraft Dragonflight gameplay, making it efficient and enjoyable. We recognize the frustration of searching for a group with the required keystone and the numerous time-intensive attempts needed to obtain a specific item. That's where Gamingcy's WoW HoV dungeon runs come in.
Our site offers boosting services delivered by expert PvE players who have mastered the game, are well-versed in boss strategies, and understand the affixes. Collaborating with numerous professional teams globally, we minimize the waiting time for a HoV to appear on our list. Generally, this ranges from 15 minutes to 40 minute. However, given the RNG-based nature of the process, exceptions may occur.
Bypass the tiresome farming and RNG challenges by purchasing Halls of Valor runs on our site. Our carry will save you considerable time and guarantee the desired results for your investment.
When purchasing a HoV carry, self-play is mandatory. We typically use the LFG invitation method or a direct invite via your nickname and server information, as this is the safest way to provide such a boost.
Account sharing is available upon request. We'll use a premium VPN tailored to your country and city or an exclusive Hide-My-Boost technology, ensuring that no one other than you is detected as having played your character.
In conclusion, look no further if you're seeking a professional Halls of Valor boost at a competitive price.
The following is a brief overview of the most coveted rewards from this instance.
ETA:
Average waiting time: 15-60 minutes
Average Execution time: 15-40 minutes per dungeon
Rewards you will get:
Full clear all bosses

in the Algeth'ar Academy dungeon on the desired difficulty;
A chance to get

gear from Heroic/Mythic

difficulty for transmog purpose;

Halls of Valor achievements unlocked;

All of the gold, loot and resources received during the run.
Options available:
Selfplay:

you will play your character yourself with a group of our professional player(s).

Account sharing:

an experienced player will securely log into your account and do all the work for you.

Difficulty:

We will complete the dungeon on

Heroic or Mythic difficulty

.
Requirements + Important notes:
70 level character

in EU or US server