Echo of Lilith Boost in Diablo 4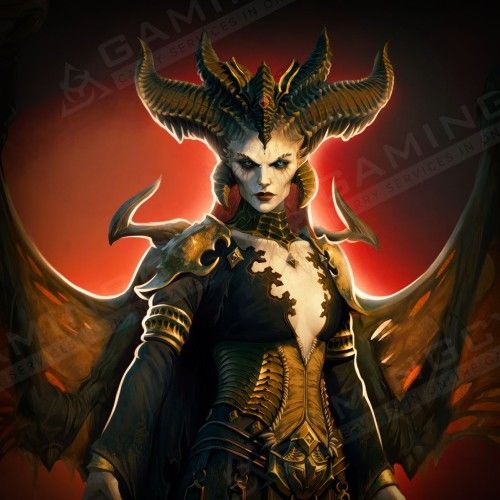 Best-seller
Your easy & right choice: these services are on a high demand for a reason!

24/7 support
Get a helpful human reply in ±15 seconds!

Secure Payments
You can pay securely with PayPal or your Credit Card via Stripe. All payments are covered with the customer protection system and money back guarantee!

Secure Web-site
SSL and HTTPS protocols are used for your 100% privacy & data safety
On this page of Gamingcy's site, you can buy Diablo 4 Echo of Lilith Boost. Whether you play on PS, PC, or Xbox, we've got you covered. Our team of the best gaming experts is here to defeat Echo of Lilith for your D4 characters. Rest assured, our service is created with utmost care, completely free from potentially harmful third-party software, bots, or any unsavory gaming methods. Our skilled boosters will skillfully take control of your character, swiftly and precisely defeating Echo of Lilith in Diablo 4, so you can bask in the glory of victory.
We offer two convenient service modes for your preference:
Piloted Mode

: Sit back and relax as one of our boosters accesses your account and completes the service on your behalf.

Self-Play Mode

: If you prefer to be part of the action, this mode allows you to actively participate while we provide the necessary boost.
Echo of Lilith Kill in Diablo 4: Rewards and Drops
Engaging in combat with and defeating a Echo of Lilith in Diablo 4 goes beyond showcasing your gaming skills; it opens the door to remarkable rewards. Prepare to lay claim to rare loot, including:
"Silence is Hellish" achievement.
"Final Slayer of the First" achievement.
"Lilith's" title.
"Doom" title.
"Reins of the Bloody Liquid Steed" mount.
Killing Echo of Lilith: Tips and Strategies
Killing the Echo of Lilith in Diablo 4 is a hardcore challenge that requires careful preparation and strategic gameplay. While specific strategies were not directly provided in the available information, we can gather some insights from various sources to help players approach this boss encounter effectively.
Level and Gear Requirements

: Before attempting to face Echo of Lilith, players must first complete the main story campaign and reach the highest level of progression, which is World Tier IV, where the boss resides as a level 100 enemy. To stand a chance against this powerful world boss, it's essential for players to ensure they are well-geared, have optimized builds, and possess powerful Legendary Aspects specific to their class.

Developing an Optimized Build:

Creating an optimized build tailored to your character class and playstyle is crucial for surviving the battle against Echo of Lilith. Depending on the class, you may want to focus on a balance of single-target and area-of-effect (AOE) damage to handle both the boss and the summoned minions effectively. Ensure that your build incorporates necessary defensive stats like damage reduction, critical strike chance, and critical strike damage to survive her attacks .

Learning and Adapting to Boss Mechanics

: During the battle with Echo of Lilith, players will face different phases with unique mechanics. For example, in Phase 1, players need to deal with blood blisters that can explode and cause significant damage. In Phase 2, the boss covers the arena with blood, leaving specific safe spots to stand on, while the rest causes damage. Learning these mechanics and adapting your positioning and movement accordingly is crucial to staying alive and dealing damage efficiently.

Utilizing Paragon Points

: Make use of your Paragon Points wisely to further enhance your character's power and survivability. Allocating points in stats like Vulnerable Damage, Critical Strike Damage, and Critical Strike Chance can significantly boost your damage output.

Group Play and Team Composition

: Consider teaming up with other players in co-op mode for added support and synergy. Having a well-balanced team composition with various classes can lead to better coordination and increased chances of success against Echo of Lilith.
ETA:
Average starting time: 1-2 hours
Average execution time: 1-2 hours
Rewards you will get:
Echo of Lilith boss kill;
Mount, Achievements and Titles;
All the rewards that you may receive during the boost will be yours.
Requirements + Important notes:
70+ level

character
Tier 4 unlocked