Duskwing Ohuna Mount Boost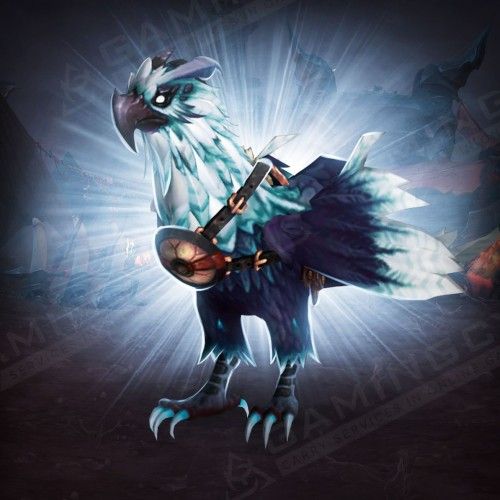 Boosting Schedule
Set the time when the booster may play your account with your manager. We can provide your whole carry while you're AFK without disturbing your usual gaming time!

Hide My Boost
We've developed this unique software to protect you from bans and suspensions. It allows account sharing without flagging an account.

Secure Payments
You can pay securely with PayPal or your Credit Card via Stripe. All payments are covered with the customer protection system and money back guarantee!

Secure Web-site
SSL and HTTPS protocols are used for your 100% privacy & data safety

Enlarge your collections!
An extensive list of unique & rare mounts makes your gameplay brighter and your whole account more precious!
On this page of the Gamingcy site, we are introducing our new service, which allows you to buy Duskwing Ohuna boost with real money. It's a new WoW Dragonflight 10.1.7 mount, available for all EU and US retail servers.
The Mechanics of our service
Our skilled gamer will handle your account with utmost security, ensuring seamless Duskwing Ohuna boosting. He will participate in the Dreamsurge event to farm Dreamsurge Coalescence currency. The mount requires 1000x Dreamsurge Coalescence, and once we've gathered enough resources, we will make the purchase from Celestine of the Harvest vendor on your behalf.
Why should I buy this mount?
Farming for the Duskwing Ohuna mount can be a lengthy and monotonous endeavor due to the time-consuming nature of Dreamsurge event, which are also temporary and may not align with your gaming schedule. By choosing to work with us, you'll spare yourself from hours of tiresome grinding and leap straight into the thrill of adding rare new transport to your collection.
The Duskwing Ohuna boost service by Gamingcy also implies that any World of Warcraft gold and other RNG-based rewards acquired during the carry will be yours to keep.
The Duskwing Ohuna farming:
All that you should know
The answer is straightforward: purchase our Duskwing Ohuna farming service from our expert WoW gamers. However, below, we'll give a brief guide on how you can get this Dragonflight 10.1.7 mount to your collection.
What vendor sells the Duskwing Ohuna?
The elusive Dark Ohuna mount can be obtained from Harvest Guardian Celestine, who graces the Dragon Isles sector actively experiencing a Dreamsurge event. The region of this activity is denoted by an aqua-tinted symbol on your continental map of Dragon Isles. Moving your cursor over this distinctive emblem within the sector's chart will pinpoint Celestine's exact spot.
How much does the Duskwing Ohuna cost?
The price is 1000x Dreamsurge Coalescence. It's a new Dragonflight currency required to claim this mount. Gather it by killing a variety of NPCs active during the Dreamsurge events and those rare, enhanced NPCs. You can also gather this currency by flying your mount through diminutive, lush orbs that sporadically materialize, predominantly in rng-based areas within the domain influenced by Dreamsurge.
Our boosting service is tailor-made for ardent World of Warcraft collectors, saving countless hours and ensuring you acquire the rarest new mounts. Opt for the Duskwing Ohuna boost by Gamingcy and effortlessly expand your World of Warcraft collection!
This solution guarantees results for your investment, bypassing the well-known grind and the uncertainty of RNG rewards.
We NEVER use any third-party software or exploits, and we do all the work manually.
ETA:
Average starting time: 1-3 hours
Average Execution time: 2-4 hours
Rewards you will get:
Requirements + Important notes:
70 level

character in EU or US server

Account sharing

(an experienced player will securely log into your account and do all the work for you)