WoW Dragonflight Fishing Boost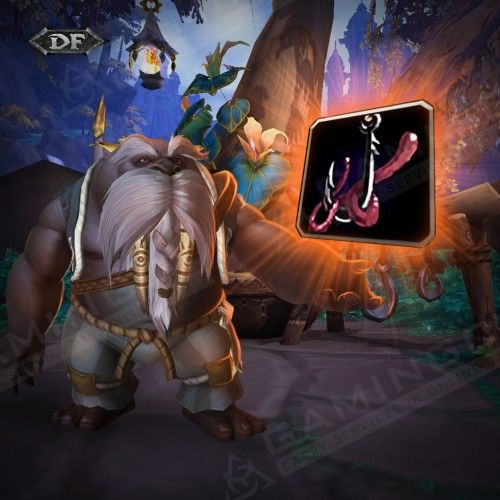 Boosting Schedule
Set the time when the booster may play your account with your manager. We can provide your whole carry while you're AFK without disturbing your usual gaming time!

24/7 support
Get a helpful human reply in ±15 seconds!

Hide My Boost
We've developed this unique software to protect you from bans and suspensions. It allows account sharing without flagging an account.

Secure Payments
You can pay securely with PayPal or your Credit Card via Stripe. All payments are covered with the customer protection system and money back guarantee!

Secure Web-site
SSL and HTTPS protocols are used for your 100% privacy & data safety
By choosing this service, you'll receive a swift and seamless Dragonflight Fishing boost from our expert World of Warcraft player.
Our skilled gamer will safely play your account and gather all necessary materials for the WoW Dragonflight Fishing Leveling to ensure you receive this enhancement.
As an outcome, you'll gain access to new profession benefits and retain all gold, resources, and other valuable assets obtained during the leveling process.
Experience a secure and efficient skill improvement for your Fishing profession in the latest WoW expansion. Save significant time and leave the tedious grinding to us!
Below you will find the list of the most sought after Dragonflight Fishing benefits:
Dragonflight Fishing Leveling Service: A Step-by-Step Guide
With our team of high-skilled players, purchasing Dragonflight Fishing leveling from us is the most efficient way to achieve the maximum profession skill level in any expansion with complete confidence.
Each of our 2000+ boosters possesses extensive experience and proven expertise. They are well-versed in the quickest and most effective methods for leveling up any profession in World of Warcraft. Our unique security measures guarantee that the Powerleveling process is the safest in the market. Say goodbye to endless material farming: gaming should be enjoyable and entertaining! Invest in the Fishing boost for Dragonflight and attain the maximum skill level without any hassle.
The entire process is quick and easy:
Select the World of Warcraft expansion in which you'd like to maximize your profession skill.
Add it to your cart and complete your purchase securely using Visa/Mastercard/Crypto.
Connect with your designated manager via Discord/Skype.
Our professional pilot will take control of your character and perform all necessary tasks to boost your profession to your desired skill level.
We will promptly notify you once the task is complete through Discord/Skype/Email.
Revel in the advantages of your maxed-out profession without spending time leveling it up!
ETA:
Average starting time: 1-2 hours
Average execution time: 8-10 hours
Rewards you will get:
Dragonflight Fishing power leveling service (1-100);
Gold, resources and other materials that drop during the service.
Requirements + Important notes:
70 level

character in EU or US server

Account sharing

(an experienced player will securely log into your account and do all the work for you)