WoW Dracthyr Evoker Boost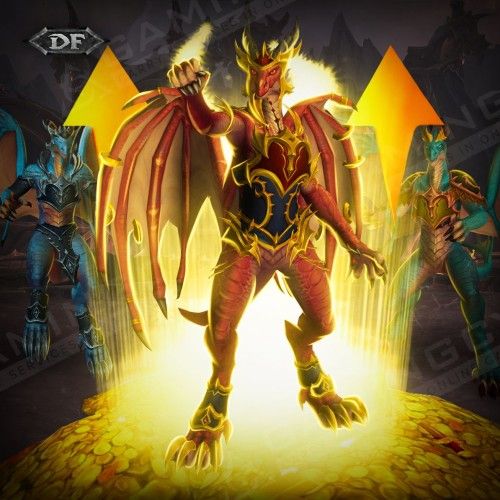 Boosting Schedule
Set the time when the booster may play your account with your manager. We can provide your whole carry while you're AFK without disturbing your usual gaming time!

24/7 support
Get a helpful human reply in ±15 seconds!

Hide My Boost
We've developed this unique software to protect you from bans and suspensions. It allows account sharing without flagging an account.

Secure Payments
You can pay securely with PayPal or your Credit Card via Stripe. All payments are covered with the customer protection system and money back guarantee!

Secure Web-site
SSL and HTTPS protocols are used for your 100% privacy & data safety
By ordering this service, you will get a fast and secure WoW Dracthyr Evoker Level 70 boost from 58+ level.
Our professional player will securely play your account, grinding quests, dungeons, and other activities.
As a result, you will get your character's level boosted to the 70th max level, keeping all the achievements, gold, and other rewards you may receive during the service.
Grinding levels in World of Warcraft has always been a tedious & boring part of the game (especially when it comes to your alt characters). WoW Dragonflight is not an exception! Save yourself tons of time and effort, and let us do all the work for you. Enjoy the most attractive max-level part of the game!
We NEVER use any third-party software or exploits, and we do all the work MANUALLY
ETA:
Average starting time: 1 hour
Average execution time: 8 hours (super express), 12 hours (express), or 16 hours
Rewards you will get:
The Desired Level for your WoW Dracthyr;
The starting Dracthyr questline completion;
Dracthyr, Awaken achievement;
All the gold, resources, achievements, and other rewards that you may receive during the level boosting.
Additional options:
Express or Super Express:

Your order will have a higher priority, decreasing completion time by 30% or 50%.

Add Professions skill

: Take advantage of this extra option, and get the skill to gathering the profession(s) of your choice!

Add Dragonriding skill:

We will obtain all Talent Points and unlock a full Talent Tree for your character.

Add 8/8 Mythic Dungeons:

Complete all 8 Dragonflight dungeons on mythic difficulty. There is a chance to get 372 ilvl gear.
Requirements + Important notes:
Account sharing

(an experienced player will securely log into your account and do all the work for you)