Ancestral Items For Sale in Diablo 4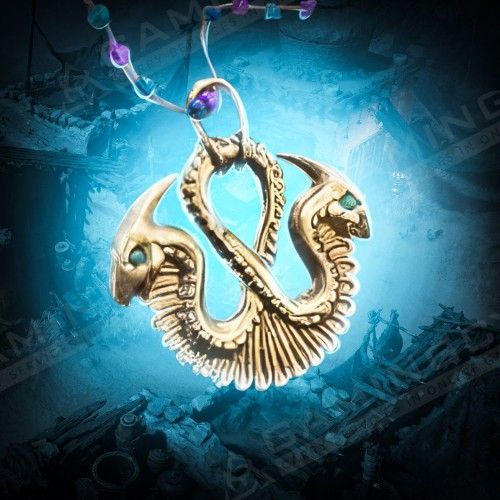 Boosting Schedule
Set the time when the booster may play your account with your manager. We can provide your whole carry while you're AFK without disturbing your usual gaming time!

24/7 support
Get a helpful human reply in ±15 seconds!

Hide My Boost
We've developed this unique software to protect you from bans and suspensions. It allows account sharing without flagging an account.

Secure Payments
You can pay securely with PayPal or your Credit Card via Stripe. All payments are covered with the customer protection system and money back guarantee!

Secure Web-site
SSL and HTTPS protocols are used for your 100% privacy & data safety
Unlock the true potential of your Diablo 4 character by buying Ancestral Items farming services at our site. Embark on an exceptional journey through the enthralling wastelands of Sanctuary with Gamingcy. These extraordinary items are meticulously crafted to supercharge your character's abilities, empowering you to kill even the most formidable demons effortlessly.
Platform Supported:

Gamingcy proudly supports players across all major platforms, including PC, PS4, PS5, and Xbox. Our dedicated team of experts conducts Diablo 4 Ancestral item farming with precision and care, using manual techniques to ensure no third-party trading, bots, or compromising methods are involved.

Farming nuances:

While the Ancestral items you receive will mostly be Rare (yellow), there is also a chance of obtaining Legendary ones. The more drops you buy - the more chances you have to get genuinely precious rewards.

Secure and Trusted Service:

Our esteemed boosting is delivered exclusively through Piloted Mode, ensuring the utmost security and privacy. Our professional gamer will securely access your account, relentlessly farming the mighty Ancestral Items.
D4 Ancestral Items Boost: What's Involved?
Experience new heights in your Diablo 4 adventure with our Ancestral Items boost. Our seasoned gamers employ efficient farming methods to secure these coveted treasures.
Ancestral items in Diablo 4 are the pinnacle versions of normal, magic, rare, and legendary gear at the Veteran tier level. Moreover, Ancestral unique equipment can drop in the Nightmare World tier. These items boast significantly higher stat rolls and have randomized perks and affixes. Enhance your character's stats and skills with these valuable items.
Important: Legendary weapons and armor cannot be traded, making these items even more exclusive and valuable.
Diablo 4 Ancestral Farm: Expert-Approved Strategies
Venture into Diablo 4 with Gamingcy's D4 Ancestral gear farming service. Avoid the grind and RNG uncertainties by relying on our knowledgeable and experienced professional boosters. They will tirelessly traverse top-tier dungeons and tackle challenges to secure even the most elusive drops.
For those forging their path, follow these steps:
Complete the Diablo 4 Campaign.
Clear the Capstone Dungeon in Kyovashad.
Reach Level 70 and switch to World Tier 3: Nightmare difficulty.
Complete the Fallen Temple Capstone Dungeon in the Dry Steppes.
Interact with the nearest World Tier statue to advance to World Tier 4: Torment.
Reap the rewards as Ancestral Items become part of your Diablo 4 arsenal.
The drop rate of Ancestral Items increases as you progress through the game. Equip your D4 character with the supreme strength of the game's elite loot through Gamingcy.
ETA:
Average starting time: 1-2 hours
Average Execution time: 1 day per 50 items
Rewards & Options description:
The desired number of Diablo 4 Ancestral Items;
All of the gold, loot and resources received during the run.
Requirements + Important notes:
70+ level

character

World Tier 4 - Torment

unlocked

Account sharing

(an experienced player will securely log into your account and do all the work for you)