Season of Blood Boost
Dive deep into the long-awaited content with the unique Diablo 4 Season of Blood Boosting services provided by Gamingcy. All major platforms are covered. Our skilled Diablo 4 Season 2 carries are designed to optimize, revitalize, and simplify your gameplay. Explore the heart of Sanctuary's deceit, collaborate with the best squads led by our top-tier gamers, and savor the exhilaration of D4 SoB gaming at its pinnacle!
Comprehensive help with any activity in Season of Blood!
Get the most desired D4 rewards, including new Legendary, Ancestral, Sacred and Potent Blood!
HideMyBoost system for your 100% privacy & security
On this page, you'll discover a range of D4 Season of Blood boosts. Elite gamers are on standby to assist you in mastering the second Season of Diablo 4, which debuted on October 17, 2023. Sharpen your weapons, adventurers; we're starting a unique descent into the depths of Sanctuary. Discover the secrets of the Blood Hearts and defeat new bosses with our team of PRO-gamers guiding your every move!
Season Of Blood Boost: Overview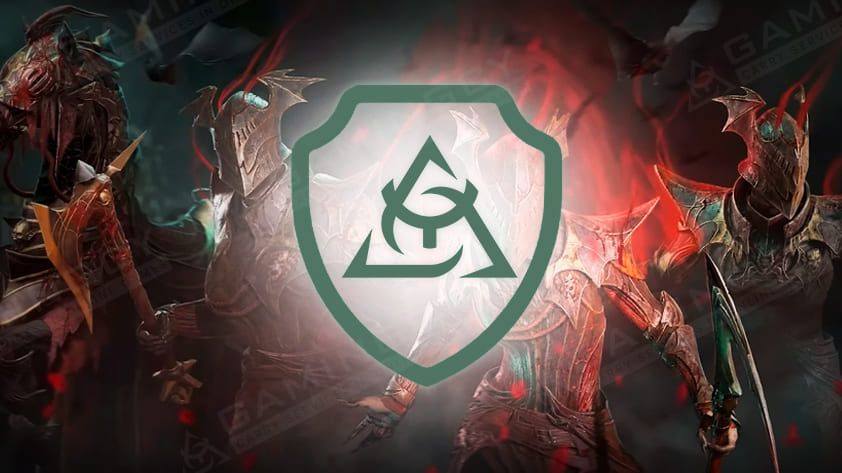 Engage in the gripping D4 Season of Blood Boosts, supported by the expertise of Gamingcy's top players. This eagerly awaited update from the Diablo 4 community delves deeper into the stunning lore of Sanctuary. It guides players further into the shadowy corners of a world tormented by the Prime Evils. "Blood" is intricately linked with powerful and transformative forces in Diablo 4 history, symbolizing a tale interlinked with lore of demonic transformations and deceit.
Diablo 4 Season 2 unfolds a cryptic narrative related to the Potent Blood and Vampiric Powers, empowering players with potent capabilities consequently reshaping gameplay approaches. These Powers aren't a mere supplement; they sit at the core of the SoB, dictating battle tactics and character upgrade logic.
Intriguing connections between the Potent Blood and a cryptic corruption force, the introduction of the five new challenging bosses, and the potential resurgence of beloved characters from the Diablo saga deepen the story's richness. All Endgame Bosses will have an elemental theme to encourage players to farm the appropriate elemental resist gear. Navigate this layered tale with our expert gamers and dominate this long-awaited exclusive content with D4's Season of Blood Boosting services by Gamingcy.
Diablo 4 Season of Blood: What's new?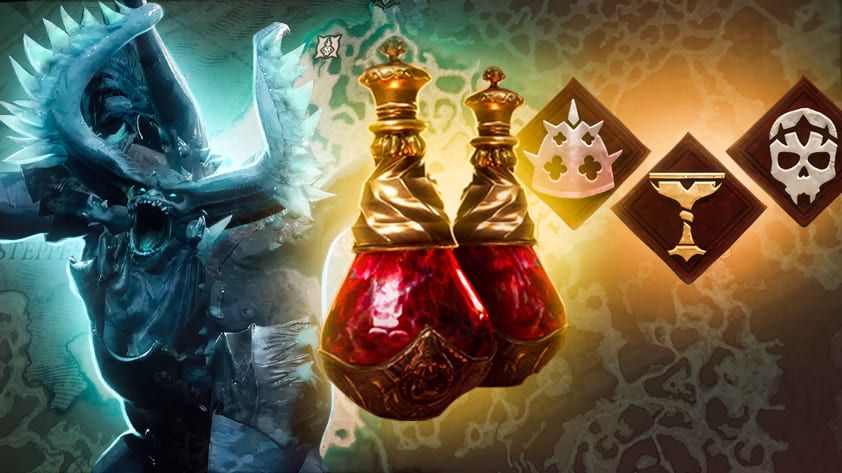 The latest season for Diablo IV, the "Season of Blood," has been launched. It comes packed with a fresh questline, five endgame bosses, the introduction of Vampiric Powers, Quality of Life (QoL) enhancements, and much more.
Launch Delay:

While initially set to debut on October 17, 2023, at various times across global zones, a few technical snags led to a brief postponement. Nevertheless, the Season of Blood is now live.

Features:




Vampiric Powers:

Within this season, players can harness Vampiric Powers. To unlock and upgrade these powers, players must collect 'Potent Blood', mainly from defeated foes. Additionally, these powers can be unlocked via the Seasonal Questline and the Blood Harvest Seasonal Event.

Blood Harvest Seasonal Event:

This event offers the highest probability of obtaining 'Potent Blood' and 'Pact Armor'. Participants can earn rewards like crafting materials, items, pact consumables, and more by completing bounties, combating Blood Blisters, and other in-game activities.

Endgame Bosses:

The season introduces several formidable bosses:


Grigoire, The Galvanic Saint

- Requires Living Steel from the Tortured Offering in Helltide. Drops unique items and Demonbinder Mount Armor Cosmetic.

Echo of Varshan

- Players must defeat specific enemies and collect parts of Varshan's body. Drops Unique items and the Flesh-Weld Rod Trophy.

The Beast in the Ice

- Players must gather Distilled Fear from high-tier Nightmare Dungeons. Rewards include unique items and the Skull Torch and Fell Steed Mount Trophies.

Dark Master

- To encounter, players need Exquisite Blood by defeating a World Boss or completing a Legion Event. Unique drops include the Diadem of the Ancient Helm cosmetic.

Echo of Duriel

- Players must beat both Grigoire and Varshan on World Tier IV. Drops include Uber Unique items and the Brimstone Mount.

Renown Rewards:

After completing on any preceding character, rewards from the Season of Blood, like Potion Charges and Skill Points, will now transition over.

Updates & QoL Changes:




Status Effects:

Several effects, including Vulnerable and Overpower, are receiving modifications.


Gems & Stash:

Gems will no longer occupy inventory space, and the Stash feature now comes with a search and filter function.

Other Improvements:

Updates include efficient gem inventory management, Paragon Points, and upgrades to status effects.
Our reviews
10/29/2023
Second time and super happy again!...
This is the second time I have used gamingcy's service and I am once again completely impressed. I actually only wanted achievements, but then the extremely nic...
9/1/2022
Super happy
Super happy. Thanks for the run. So quick. Thought it would take a long time but was there in just over an hour from 1350. I'm norammly maxed at 1550 player in...
12/27/2022
Top notice service
Service was fantastic, gamingcy customer support quickly got a team ready to boost. Trustworthy service will definitely use again soon!
5/27/2023
Very good fast and reliable...
Very good fast and reliable. Will do again.
11/30/2022
Good service
Good service, fast and reliable. Not a scam that is always appreciated XD
5/29/2023
Was a fast clean run. friendly fast ...
was very fast. no wipes. friendly group. friendly service. perfect webside
4/11/2023
Amazing customer service
Amazing customer service. Ordered a Vault raid boost heroic. Everything went super smooth, super happy that I found gamingcy!
4/11/2023
I recently used Gamingcy World of…...
I recently used Gamingcy World of Warcraft boosting service and was blown away by the experience. The customer service was excellent, and the boosters were extr...
11/8/2022
A full satisfied Customer...
You did a very good Job and left me as a full satisfied Costumer.Be sure that Iwill come back to give you more Orders.I will my closest Friends tell about you a...
4/30/2023
AMAZING
AMAZING The customer support was spectacular the person who helped me was very patent with me while I was asking her a load of questions, she gave me everything...
7/1/2023
They only asked me to die 2x...
They only asked me to die 2x, the rest of my time i died because of my own dumb self
10/22/2022
Great boosting experience...
My boost service was fast and went very smooth. The whole process was easy and straight forward.
10/24/2022
It was a super quick and easy run...
It was a super quick and easy run. The people were nice and inviting. It is exactly what one would expect and hope for.
10/20/2022
Very PROFESSIONAL and GENEROUS, best...
As others have said these guys are very professional, helpful and honest. They were so generous that they actually gave me a free Heroic SOTFO run when I only p...
12/18/2022
10/10 recommend
Team was fast, made it easy. Excellent communication and fast teams put together
6/24/2023
You guys/girls rock!!
You guys/girls rock!!! This is the second run I have done and it's always been smooth
10/7/2022
Prompt response and assistance...
Prompt response and assistance
11/1/2023
Very fast and great communication...
Very fast and great communication
10/11/2022
Was worried giving my account up at…...
Was worried giving my account up at first but totally worth it! They're super fast and make it easy! 10/10 recommend!
5/18/2023
Quick and easy
Quick and easy
Four Persuasive Reasons To Buy D4 Season of Blood Carry
Gamingcy's gaming sherpas overflow with insight and experience concerning the Diablo 4 Season of Blood carries. They provide unmatched guidance, ensuring you derive the maximum from the SoB.
Maximize Rewards: Using Gamingcy's expert services, you're better positioned to secure the enviable gear and Battle Pass rewards in the Season of Blood. Our experienced players, deeply familiar with Diablo 4, assure you they will maximize benefits and enhance your in-game prowess.
Conquer Obstacles: The fresh challenges in D4 Season of Blood may seem daunting. Yet, with Gamingcy's PROs at your side, you'll quickly clear them. Whether navigating a new Blood Tunnel or defeating new world bosses, our squad ensures you emerge victorious.
Save Time: Our top-tier players expedite your game's progression. They handle the game's nuanced or lengthy segments, letting you savor the season's prime features without obstructions or waits.
Boost Your Gameplay: Our boosting services elevate your gaming experience in D4's SoB. Our players transform your season's journey into an exhilarating adventure by helping you acquire new currencies, farm bosses, reach higher levels, and unlock the best gear.
easy
Number ONE goal of our team is to make your time spent with us hassle-free and enjoyable
fast
We value your time and perfectly understand how important it is to get your boost right away!
effective
We know everything about online gaming. All of our 2067 boosters are members of top world guilds since early game expansions
safe
Secure Paypal payments;
Verified Trustpilot reviews;
Exclusive Hide My Boost system;
SSL and Https protocols for your 100% privacy and data safety.
Season Of Blood Boosting Services: What to Expect?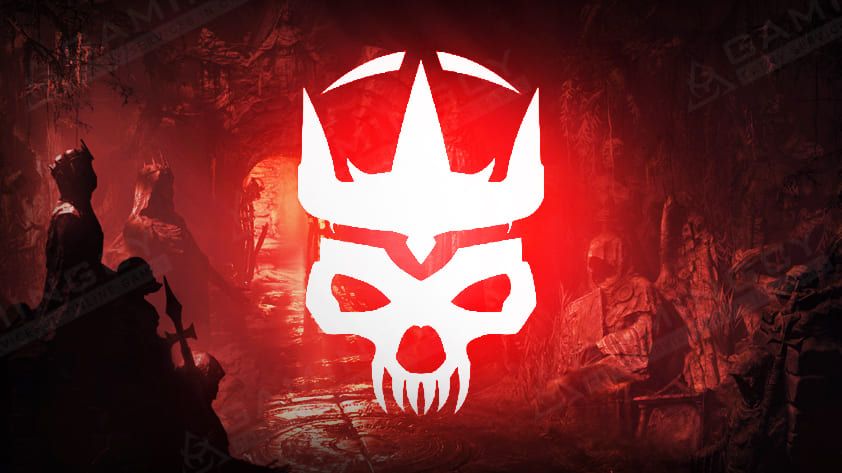 Most of our Season of Blood boosts revolve around the new and thrilling features that Diablo 4's Season 2 introduces. In this season, players plunge into a captivating questline, taking on the might of the newly introduced endgame bosses and harnessing the unprecedented Vampiric Powers. Our team of PRO gamers stands ready to guide you through the distinctive challenges and quests, ensuring an unforgettable journey within the blood-curdling depths of the game.
Diablo 4's Season of Blood enters a mesmerizing world rich with fresh content, complex quests, and profound lore. With Gamingcy supporting you, you're set to leap into a vibrant universe, battle intimidating World bosses, thread through the expansive story arcs, and seamlessly unlock new gameplay elements. Whether you're a seasoned protector of the Sanctuary or just beginning your descent into its monstrous territories, our premium boosting services guarantee an unmatched gaming experience. Join us in this riveting chapter, unraveling the mysteries of the Potent Blood and the Vampiric Powers. We don't just streamline your gaming journey; we make it truly rewarding! There's no better way to experience Diablo 4: Season of Blood. The enigmas of the Sanctuary are beckoning. Dive in with Gamingcy's expert guidance!
This season also presents a slew of indispensable rewards poised to bolster your character's prowess and capabilities. The introduction of Vampiric Powers, Pact Armor, and the Blood Harvest rewards is set to play a pivotal role in amplifying your hero's potential. And let's not overlook the Battle Pass – a veritable goldmine of both Free and Premium rewards tailored to augment and personalize your character. Our seasoned gamers are here to ensure you adeptly maneuver through these offerings, maximizing your gains from this exhilarating and challenging season.
Five Simple Steps To Get Your Diablo 4 Season of Blood Carry
Browse our website for various D4 Season of Blood Boosting options. Dive into the descriptions to pinpoint the service that aligns with your gaming needs.
Configure the service to resonate with your unique requirements. You're at liberty to detail the intricacies of the boost, from preferred timelines to specific objectives you're keen on targeting.
Once you select the options, add them to your cart and head to checkout.
Post-purchase, contact us in Discord, and our professional Diablo 4 gamers will commence operations at the slated time, focusing on achieving the objectives you've outlined.
Sit back, relax, and savor the fruits of a masterfully delivered boost!
Should you stumble upon any queries or face any hitches during this carry, our D4 support team stands ready to assist 24/7. We're committed to fortifying your satisfaction and triumphs in all of your Sanctuary pursuits.
shop
Choose the service you need and add it to the cart. If you have any questions - don't hesitate to ask our 24/7 support team
checkout
Follow the cart's instructions and pay securely with Paypal or with your Credit card!
process
Contact us in Discord, Skype, or Facebook messenger to confirm your order and start the service!
done
Once your service is completed, our manager will immediately inform you about it!
review
Your opinion matters! Share your experience with other customers and help us to improve!