WotLK Classic Dungeons Boost
Take advantage of the fast and easy Classic WotLK Dungeon boosting services at Gamingcy. Complete any instance and defeat the most difficult bosses with our high-exp gamers. Buy dungeon boost in WoW Classic WotLK and discover entirely new emotions from the good old game. Experience the feelings of playing with professional teammates when bosses die smoothly, and instance runs are swift and enjoyable!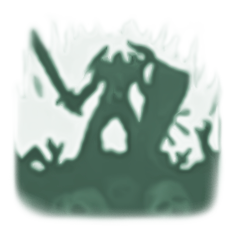 Avoid annoying wipes with pugs and endless LFG drama: get your dungeon run with PROs now!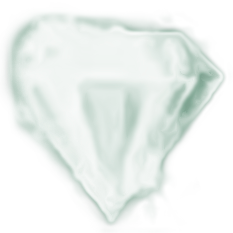 Get new powerful WotLK Dungeon loot fast: our players will roll for every piece of gear that fits you!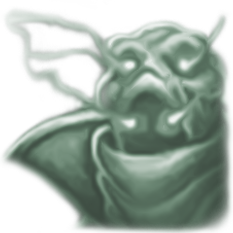 Get perfectly prepared for the hardcore WotLK Classic raiding!
Get your swift, clean, and easy WotLK Classic dungeon carry runs at Gamingcy! No matter what you want — new gear, loot, achievements, or something completely else, we at Gamingcy and our WoW Wrath Classic dungeons carries are here to give you all that you want.
WotLK Dungeon Carry Services:
Everything You Need to Know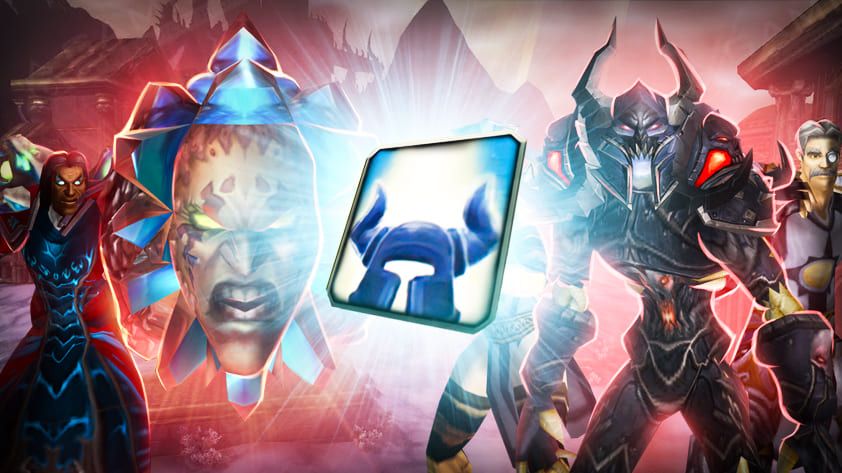 Get WotLK Dungeons carries today and be on your hassle-free, easy, and fast path through the long-awaited Northrend content!
Path to any high-end content in World of Warcraft: Wrath of the Lich King Classic lies through the dungeons. Be it to level up your characters to cap, or to get first gear, before diving into raids — you need to complete dungeons for that. But it comes with its own set of difficulties. Because the community asked Blizzard to not introduce the Dungeon Finder feature in the Classic version of their famous WotLK expansion for WoW, people have to use Looking for Group. This function requires you to waste your precious time, gathering a dungeon group without any guarantee that you will be able to form a group good enough to even finish the instance.
But be it either dungeon for leveling or loot runs, on Normal or Heroic difficulty — we at Gamingcy got you covered. All manners of WoW WotLK boost carry services are waiting just for you so you can get from dungeons whatever your heart desires. No need to wait in LFG, fly across the continent to the meeting stone, and pray that the group is going to be good enough to finish a run. Our professionals guarantee a premium quality boost for affordable prices. So what are you waiting for? Buy dungeon boost in WotLK today and get a clear for your needs!
WotLK Classic Dungeon Runs:
Expert-approved Tips for Effective Gaming
Of course, we provide the most various dungeon boosting in WoW WotLK, so it can be quite challenging to figure out which one you need right now at the current stage of your Wrath of the Lich King journey. Whatever part you are enjoying now, we have an offer just for you to make it even better. But if you are having a hard time understanding what you need right now from World of Warcraft dungeons, we have some tips and tricks just for you.
First of all, if you're at the start of your path through WoW Wrath of the Lich King, you need to tackle the leveling of your characters to cap. For this, you need to buy a low-level dungeon boost — with those you're going to reach level 80 with way more fun.
Done with leveling? Next on the list is getting ready for some real challenges — raids and heroic dungeons. For this, you need some nice pre-raid BiS from high-level dungeons and we have offers just for that. Buy a boost such as these to get yourself fully ready and geared up.
Finished this stage as well? Well, this means time to delve into Heroic WoW WotLK dungeons and raids. Still, getting a competent team for such challenging feasts is not an easy task, but do not worry. Buy our WotLK Dungeon carry boost, so you can easily and hassle-free earn new epic armor, weapons, trinkets, rare achievements, mounts, Heroism points, and other awesome rewards!
Our reviews
9/22/2022
Fated normal
Quick, on time. Very well done service!
7/27/2022
Very good service and a fair prize...
Very good service and a fair prize
10/2/2022
- Very fast
- Very fast - Realy Good communicate
10/3/2022
Fast and professional
Fast, friendly and professional service. I would buy again and highly recommend.
10/3/2022
Incredibly professional
Very efficient and friend. Highly recommend.
9/27/2022
Gamingcy will take care of everythin...
Gamingcy comes highly recommended by me. They went above and beyond to provide a fast and friendly experience even during slow hours. Professional service and s...
10/2/2022
Super clean and quick
Super clean and quick. I recommend it. 5/5 service
10/1/2022
great runs
fast and affordable runs. wish getting the group together was faster but will not complain. very good
10/1/2022
Really Good Experience
Really Good Experience i recommand this website and theses players :D
9/30/2022
very good boosting I was delighted w...
very good boosting I was delighted with my purchase
9/30/2022
Couldn't have been easier - great se...
If you're hesitating - DONT! Numerous scheduling options. Proactive & timely communication. Fast and easy service. I joined a few heroic fated raids and I was ...
9/25/2022
It was a great experience...
It was a great experience! The only thing that could be better is their prices. Everything is super efficient and fast, and they're reliable and trustworthy :)
9/28/2022
Professional team.
Service is reasonably priced. They're on and ready to go at the time you are given. The service that you pay for is done quickly and efficiently. Would use a...
9/30/2022
Very communicative
Very communicative, and delivered the results as promised. Would consider using again in the future.
9/26/2022
Great
Highly recommend, quick, professional and considerate.
12/21/2022
The newbie that got help
I was worried Bc I'm new to WoW that this would be rough. I did 8 mythic 0 dungeons with a Pro team and it was fun I left with my ilvl almost 372. The team was ...
7/16/2023
Staff were patient and willing to he...
Staff were patient and willing to accommodate special requests.
11/25/2022
Absolutely unbelievable!!!!...
Absolutely unbelievable. Level 80 in 1 day. 6 levels. I asked for it to be completed by the 30th. Truly amazing service guys 10/10!!
1/18/2023
great service
the service was great, quick and with good quality. The contact with Gamingcy was responsive aswell, they could answer any doubt / question / demand I had with...
10/3/2022
Super awesome customer experience...
Super awesome customer experience, working hand in hand while my order was processed and delivered.. Makes me really trust this company and this way of delivery...
4 strong reasons to buy your dungeons boost now:
When it comes to buying WotLK dungeons services, the most important question is the price you have to pay for them. We at Gamingcy have special Hot Offers, discounts, and sales waiting for you! The amount of pro players working with us allows us to create low-cost prices for high-quality boost services.

And not just that, we also guarantee you quick responses — our professional WoW: Wrath of the Lich King players are always ready to carry out your dungeon run, you don't have to wait for our response for days or weeks.

Have a tight schedule, and no time to enjoy your favorite WoW WotLK Classic, but is there an event you don't want to miss? Don't want to waste your precious time dealing with LFG? Say no more. With Gamingcy and our boost services, it is all up to you, get your loot when you want and how you want it.

No matter what option or offer you are going to buy, our number one priority is your privacy. We at Gamingcy do not use any exploits and third-party software, and our pros guarantee clean, fast, and first of all anonymous WoW dungeon runs. Our special Hide My Boost technology will protect your account!
easy
Number ONE goal of our team is to make your time spent with us hassle-free and enjoyable
fast
We value your time and perfectly understand how important it is to get your boost right away!
effective
We know everything about online gaming. All of our 2067 boosters are members of top world guilds since early game expansions
safe
Secure Paypal payments;
Verified Trustpilot reviews;
Exclusive Hide My Boost system;
SSL and Https protocols for your 100% privacy and data safety.
WoW WotLK Dungeons boosts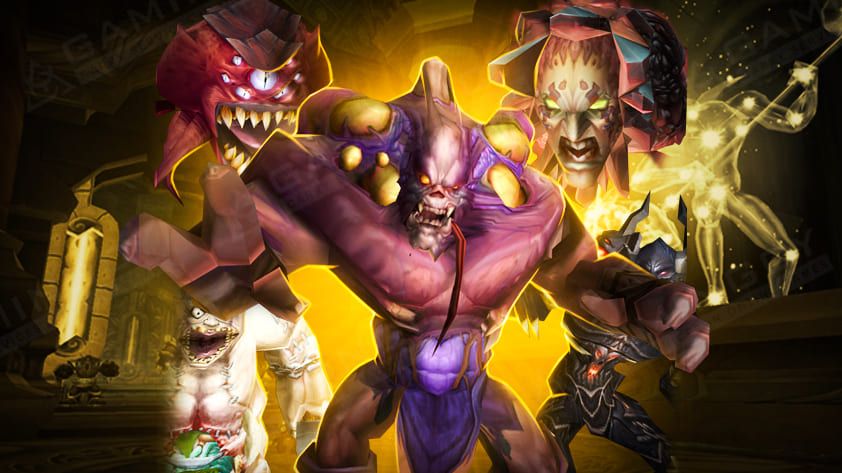 Dungeons provide a lot of content and are one of the core parts of WoW PvE. As was mentioned before, we have many different WotLK Dungeon runs for sale, all carried out by our professional players. But what exactly can you buy? Let us find out.
Purchase a clear of a Heroic difficulty WoW WotLK instance of your choice with a group of our professionals. All the rewards, including loot, goes to you!
Purchase a Normal difficulty WoW WotLK dungeon boost carry with our pros. Get the experience, all the leveling gear, and other rewards.
Glory of the Hero Meta-achievement
Buy this service for the complete fulfillment of all Glory of the Hero meta-achievement requirements in WoW: Wrath of the Lich King, done by our players. As a result, you get an account-wide Red Proto-Drake mount.
Emblems of Heroism Farm Runs
Getting the necessary amount of these emblems in WoW: Wrath of the Lich King can be very bothersome and annoying to deal with, but the gear you can get for them is sure worth it. With our professional boost, you can forget about tiresome dungeon farming and let them do the work. Buy this carry and all you have to do is to spend the emblems!
Purchase a quick boost of any of the WoW WotLK dungeons from the list below! You can pick whatever difficulty you want, our pros will take care of it. The instances are Ahn'Kahet, Azjol-Nerub, Drak'tharon Keep, Gundrak, Halls of Lightning, Halls of Stone, The Culling of Stratholme, The Nexus, The Oculus. The Violet Hold, Utgarde Keep, and Utgarde Pinnacle.

No matter what WotLK boost in dungeons you are going to buy, we got it. Just purchase whatever services are fitting your needs and reap the rewards! Be it either WoW WotLK Instance Boost US or EU — we have it all for sale, with the highest quality and lowest cost!
5x Easy steps to get your WotLK Dungeon boost:
When you decide what services to get, follow these simple five steps to receive your boost.
1. Select a desired WotLK dungeon boost and configure available options, such as region, loot drops rules, schedule, amount of instances, etc. to your liking. Confirm that the parameters are correct and pay for the services.
2. Our staff will contact you, using either Discord, Skype, or E-mail. You can select the one which you prefer. This is done so the manager can confirm provided information about WoW: Wrath of the Lich King dungeon boost and make sure we got everything right on our side.
3. By the chosen time you have to be in-game. Our employees will send either a Battle.Net friend request or information about an LFG party you need to join.
4. Then receive your WotLK dungeon boost carry services, follow the instructions of our pro players, and get your awesome new gear, loot, and other rewards! All this is hassle-free, fast, and clean.
5. Our Quality Control department is always there to make sure dungeon run goes according to our high standards, and compensate if there are some problems with our services. So don't forget to tell us about your experiences in a review, so many more people can learn about the high-quality Gamingcy WoW WotLK dungeon boost services.
shop
Choose the service you need and add it to the cart. If you have any questions - don't hesitate to ask our 24/7 support team
checkout
Follow the cart's instructions and pay securely with Paypal or with your Credit card!
process
Contact us in Discord, Skype, or Facebook messenger to confirm your order and start the service!
done
Once your service is completed, our manager will immediately inform you about it!
review
Your opinion matters! Share your experience with other customers and help us to improve!