Gundrak Boost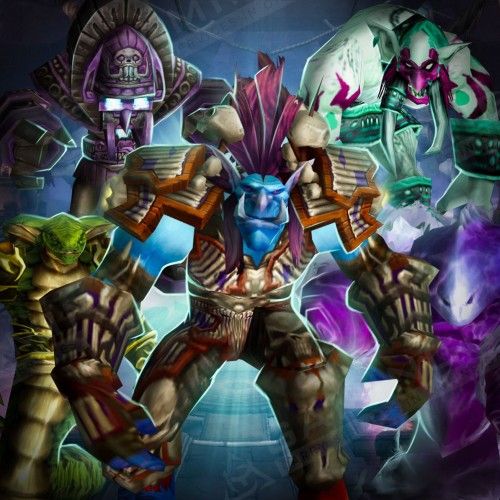 Boosting Schedule
Set the time when the booster may play your account with your manager. We can provide your whole carry while you're AFK without disturbing your usual gaming time!

24/7 support
Get a helpful human reply in ±15 seconds!

Hide My Boost
We've developed this unique software to protect you from bans and suspensions. It allows account sharing without flagging an account.

Secure Payments
You can pay securely with PayPal or your Credit Card via Stripe. All payments are covered with the customer protection system and money back guarantee!

Secure Web-site
SSL and HTTPS protocols are used for your 100% privacy & data safety
Here you can buy Gundrak dungeon boost and get a fast instance completion by a group of professional WoW gamers. We provide these carries in Wrath of the Lich King Classic and Dragonflight expansions. As a result, you will kill all bosses and have a chance to get new gear.
Gundrak Bosses list:
Our Gundrak boosting service has two options that depend on the expansion you're playing: WotLK Classic or Dragonflight.
You can also choose from Normal, and Heroic mode runs based on the gear that you want to receive.
Buying Gundrak dungeon carry in Wrath Classic in the current game phase is still a great idea because of the unique drops that may be useful for your class/spec and achievements. Some of them are perfect for the new characters and raid preparations. While in Retail, Gundrak dungeon runs allow you to try your luck and get cool transmogs.
Gundrak Carry:
Everything you need to know
Our Gundrak carries are developed with one main objective in mind: to optimize and enhance your World of Warcraft WotLK Classic or Dragonflight gaming experience. We acknowledge the irritation of wiping with pickup groups or waiting in the LFG system, particularly as a damage dealer. Additionally, obtaining specific items may require numerous time-consuming attempts due to the instance's size.
Gamingcy's WoW Gundrak dungeon runs are designed to address these issues. Our site offers boosting services performed by skilled PvE players who have mastered the game and are adept at executing boss strategies. We cater to EU (all European realms) and US (North America, Latin America, Oceania) servers.
In the World of Warcraft Dragonflight realm, farming this instance independently can be frustrating, necessitating guide consultations to find the dungeon's location (the entrance is in the Zul'Drak zone in Northrend). Furthermore, the drop rate for desired items is often significantly below 100%, which may result in days or even weeks of effort to acquire a particular piece of gear.
We suggest bypassing the nuisances of pickup groups and RNG-related issues by purchasing Gundrak runs on our platform. Our boost not only saves you time but also ensures a guaranteed outcome for your investment.
Account sharing is compulsory for our Gundrak carry service. We will employ a premium VPN tailored to your country and city or our unique Hide-My-Boost technology, which conceals any evidence of someone other than you playing your character. Selfplay is available upon request.
In summary, if you're searching for a reliable Gundrak boost at a competitive price, you've arrived at the right destination. Below is a brief overview of the most sought-after rewards obtainable from this instance.
Gundrak Loot Table:
ETA:
Average starting time: 30-60 minutes
Average Execution time: 30-50 minutes per dungeon
Rewards & Options description:
Full clear all bosses

in the Gundrak dungeon on the desired difficulty;
Get a chance to obtain

gear;

Gundrak achievements unlocked;

All of the gold, loot and resources received during the run.
Options available:
Selfplay:

you will play your character yourself with a group of our professional player(s).

Account sharing:

an experienced player will securely log into your account and do all the work for you.

Difficulty:

We will complete the dungeon on

Normal or Heroic difficulty

.

WoW Expansion

: choose the game that you're playing and need your boost on (Retail or WotLK Classic).
Requirements + Important notes:
Normal Difficulty: 70+ level

character in EU or US server

Heroic Difficulty: 80 level

character in EU or US server