Emblems of Heroism Farming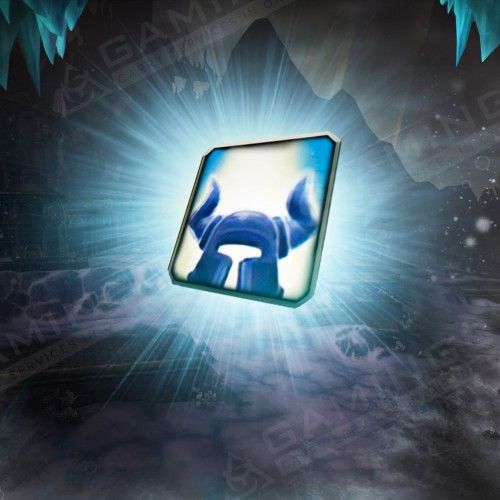 Boosting Schedule
Set the time when the booster may play your account with your manager. We can provide your whole carry while you're AFK without disturbing your usual gaming time!

24/7 support
Get a helpful human reply in ±15 seconds!

Swift start!
The huge team of professional gamers (2067 workers) allows us to begin this service incredibly fast! (15-20 minutes!)

Secure Payments
You can pay securely with PayPal or your Credit Card via Stripe. All payments are covered with the customer protection system and money back guarantee!

Secure Web-site
SSL and HTTPS protocols are used for your 100% privacy & data safety
This exceptional service allows you to buy an express WoW Emblems of Heroism farming service in the WotLK Classic expansion, enabling you to obtain the required currency quickly.
Our skilled and experienced gamer will securely access your account and tirelessly farm Heroic dungeons until the desired quantity of Emblems of Heroism has been attained, all on your behalf.
With the purchase of our Emblems of Heroism farming service in WoW WotLK, you can sit back and enjoy the expedited, turn-key job done by a professional booster with unparalleled knowledge of the most effective mechanics for grinding any World of Warcraft Wrath of the Lich King Classic currency.
WotLK Emblems of Heroism Boost: how does it work?
Upon completing your payment for the Emblems of Heroism farming service, your personal manager will promptly reach out to you via Discord, Skype or email. There, you can discuss all the pertinent details regarding your WoW WotLK Emblem of Heroism boost, such as the desired starting time, a convenient playing schedule, and any other relevant nuances.
Buying Wrath of the Lich King Classic Emblems of Heroism with real money is a wise decision if you wish to access the amazing rewards that this currency offers in a fast and efficient manner, without having to endure the tedious grinding process on your own or with unreliable groups.
With your newly acquired Emblems of Heroism, you can purchase a multitude of rewards from the Emblem of Heroism Quartermaster, including pre-raid gear and weapons. By purchasing this currency, you will be fully equipped and ready to tackle the basic high-level content, paving the way for your journey towards epic battles with long-forgotten, powerful PvE bosses.
Below you can find a list of the most significant WotLK Classic Emblems of Heroism rewards:
At Gamingcy, we offer the option to purchase WotLK Emblems of Heroism farming, saving you significant time and effort. Our services are designed to enhance your gameplay with smooth, fast, and hassle-free currency farming, securely provided by the most skilled and experienced players from the EU and US game communities.
Our team comprises experts who have mastered the game and have an unparalleled understanding of its mechanics. When you choose Gamingcy, you can rest assured that your Emblems of Heroism farming needs are in good hands.
Say goodbye to hours of tedious grinding for WoW Emblems of Heroism and say hello to the convenience of a boost purchased from Gamingcy. Allow us to handle the routine tasks, and you can focus on enjoying the more exciting aspects of the game.
ETA:
Average starting time: 1-2 hours
Average Execution time: 20-30 Emblems/day
Rewards & Options description:
The desired amount of Emblems of Heroism farmed;
WotLK heroic dungeons completed;
All the loot and gold received during the farm is yours to keep.
Requirements + Important notes:
80 level

character in EU or US server

Account sharing

(an experienced player will securely log into your account and do all the work for you)