Sacred Items For Sale in Diablo 4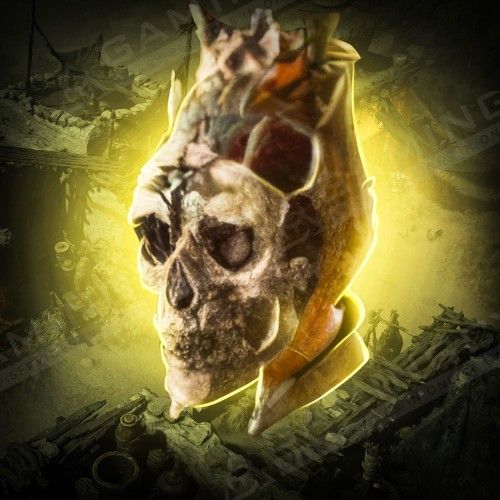 Boosting Schedule
Set the time when the booster may play your account with your manager. We can provide your whole carry while you're AFK without disturbing your usual gaming time!

24/7 support
Get a helpful human reply in ±15 seconds!

Hide My Boost
We've developed this unique software to protect you from bans and suspensions. It allows account sharing without flagging an account.

Secure Payments
You can pay securely with PayPal or your Credit Card via Stripe. All payments are covered with the customer protection system and money back guarantee!

Secure Web-site
SSL and HTTPS protocols are used for your 100% privacy & data safety
Welcome to Gamingcy: here, you can buy Sacred Items farming in Diablo 4. We support players on all popular platforms, including PC, PS4, PS5, and Xbox. Our meticulously crafted Sacred Items will enhance your character's stats and empower you to conquer even the toughest demons effortlessly.
Gamingcy Guarantee: Our D4 boosting is 100% hand-made, with no third-party trading, bots, or anything that could compromise your account's security.
Rewards: The majority of Sacred items you receive will be Rare (yellow), with the possibility of obtaining Legendary Sacred items.
Efficient Service: Your character will be focused solely on acquiring the desired number of Sacred Items. Our expert gamers efficiently boost your character, saving you valuable time.
Drop Rate Reality: The drop rate for such rare items is very low, but we put in the effort to ensure worthwhile rewards.
Piloted Mode: Our service is exclusively delivered through Piloted Mode, meaning our professional gamer will securely log into your account to provide the desired boost.
D4 Sacred Items Boost: What's in it for You?
Buying D4 Sacred Items boost allows you to leverage the expertise of professional gamers who know the ins and outs of farming locations for these highly coveted items. They will secure the desired quantity of Sacred Items for your character.
In Diablo 4, Sacred items are superior versions of normal, magic, rare, and legendary gear obtained at the Veteran world level. Moreover, Sacred unique drops can be acquired as potential rewards in the Nightmare World tier. The hallmark of Sacred items is their substantially higher stat rolls than regular items. With randomized perks and affixes, these items can dramatically enhance your character's stats and skills.
Note: Legendary weapons and armor in Diablo 4 cannot be traded, highlighting the exclusivity and value of these items.
Diablo 4 Sacred Farm: Expert-Approved Tips
When you choose Gamingcy for D4 Sacred Legendary gear farming, you're taking a direct path to purchase powerful drops. Skip the tedious grind and RNG uncertainties with our pro boosters. They'll dominate top-tier dungeons and tackle challenging tasks to acquire even the rarest drops, all hand-executed.
For those who want to enhance their own farming strategies:
Complete every Act in the Campaign and conquer the Cathedral of Light Capstone dungeon in Kyovashad.
Enter Nightmare Dungeons for Sacred Items. Note that the drop rate is low, so explore thoroughly. Sacred Items can come from chests, enemies, vendors, and in-game gambling.
Engage in Helltide events in Nightmare mode for better chances at Sacred Items. Equip sacred gear for survival as monsters in Nightmare mode are tough. Progress through World Tier 3 to acquire Unique and Ancestral equipment.
As you level up, the drop rate increases. Start now and empower your D4 character with unmatched strength through top-tier loot. Visit Gamingcy and make your character unstoppable!
ETA:
Average starting time: 1-2 hours
Average Execution time: 1 day per 50 items
Rewards & Options description:
The desired number of Diablo 4 Sacred items;
All of the gold, loot and resources received during the run.
Requirements + Important notes:
50+ level

character

World Tier 3 - Nightmare

unlocked

Account sharing

(an experienced player will securely log into your account and do all the work for you)