WoW Zereth Mortis Flying Boost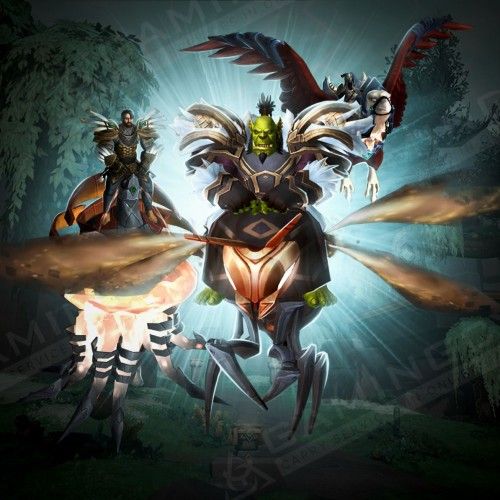 24/7 support
Get a helpful human reply in ±15 seconds!

Hide My Boost
We've developed this unique software to protect you from bans and suspensions. It allows account sharing without flagging an account.

Swift start!
The huge team of professional gamers (2067 workers) allows us to begin this service incredibly fast! (15-20 minutes!)

Secure Payments
You can pay securely with PayPal or your Credit Card via Stripe. All payments are covered with the customer protection system and money back guarantee!

Secure Web-site
SSL and HTTPS protocols are used for your 100% privacy & data safety
By buying this service, you will get an express Unlocking the Secrets achievement boost from our professional gamer. He will securely play your account, and complete various Zereth Mortis activities to get the desired part(s) of the Unlocking the Secrets meta-achievement.
Unlocking the Secrets is a new meta-achievement in World of Warcraft Shadowlands. You will get a flying unlock in the Zereth Mortis location for it's completion.
Take advantage of the achievement boosts by Gamingcy, and get unique rewards fast, easy, and hassle-free!
How to Unlock Unlocking the Secrets Achievement?
The answer is simple! Buy Unlocking the Secrets Achievement boost at Gamingcy.com! Our expert gamers who have mastered the game and know the most effective ways of solving any in-game task will be happy to help you at the most decent prices.
It's not a secret that getting this achieve requires time, luck, and skill. To save yourself dozens of hours, you can pay and complete Unlocking the Secrets or any part of this meta-achievement quickly.
It will be a brilliant decision for multiple reasons:
Doing it yourself will take you a lot of time (dozens of hours of non-stop playing);
You will have to learn new mechanics that have nothing to do with an actual game.
It's way wiser to use your time for gearing and participating in various PvE/PvP activities, which bring more fun and benefits at this expansion phase.
Avoid the tedious Zereth Mortis Flying achievements farming by yourself or with pugs. Save tons of your time, effort, and money. Our professional boosting services will make the whole process hassle-free and enjoyable: we'll complete the entire achievement turn-key. Buy the Zereth Mortis Flying unlocking by Gamingcy, and get new amazing rewards in no time.
It's time to enlarge your Shadowlands meta-achievements list!
We NEVER use any third-party software or exploits, and we do all the work manually.
ETA:
Average waiting time: 1 hour
Average Execution time: 4-5 hours
Rewards you will get:
Account-wide flying in Zereth Mortis zone;
Unlocking the Secrets achievement;
6/7 chapters of Secrets of the First Ones completed;
Some reputation with the Enlightened.
Requirements + Important notes:
70 level character in EU or US servers

Account sharing

(an experienced player will securely log into your account and do all the work for you)