Fast Power Leveling in WotLK (70-80)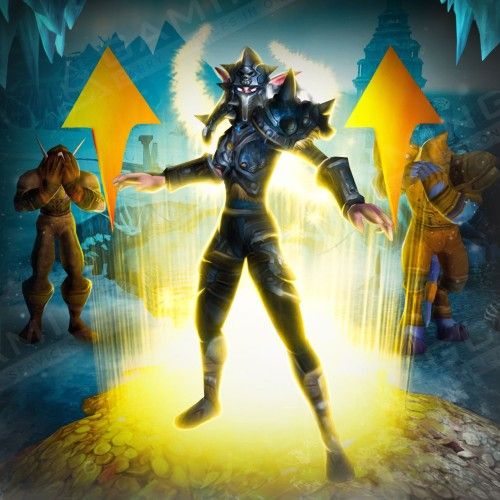 Boosting Schedule
Set the time when the booster may play your account with your manager. We can provide your whole carry while you're AFK without disturbing your usual gaming time!

24/7 support
Get a helpful human reply in ±15 seconds!

Hide My Boost
We've developed this unique software to protect you from bans and suspensions. It allows account sharing without flagging an account.

Secure Payments
You can pay securely with PayPal or your Credit Card via Stripe. All payments are covered with the customer protection system and money back guarantee!

Secure Web-site
SSL and HTTPS protocols are used for your 100% privacy & data safety
By purchasing this service, you'll receive a quick power leveling experience from your current level (68+) to the maximum level (80) in the Wrath of the Lich King Classic server. Our skilled gamer will securely farm quests, dungeons, and other low-level activities until he achieves the desired level for you. All the rewards, including RNG-based drops, achievements, and gold, will be yours to keep.
This service guarantees the fastest leveling in Wrath Classic, provided by a professional player, saving you dozens of hours of tedious grinding. Enjoy the game without the hassle of slow progression. Trust us to provide you with a smooth and efficient power leveling experience, ensuring you get the most out of your gaming experience. With our service, you can quickly reach the maximum level and enjoy all the exciting content WotLK Classic has to offer.
How to level up fast in WotLK Classic?
If you're looking for the quickest way to level up in WotLK, look no further than Gamingcy's fast power leveling services. Our team of professional players knows the most efficient leveling methods, including optimal questlines, effective dungeon routes, and other speedy experience-gaining techniques. With over 2000 active players, we're the largest World of Warcraft boosting community around, which means we can get started on your Wrath of the Lich King leveling right away, without any delays. Don't waste your time waiting for an available pilot – trust Gamingcy to provide you with the fastest and most reliable power leveling services available.
We NEVER use any third-party software or exploits, and we do all the work MANUALLY
ETA:
Average starting time: 1-3 hours
Average Execution time: Pick the proper levels range on the right to check its ETA.
Rewards you will get:
Power Leveling 70-80;
All the loot, reputation, gold, and currencies received during the carry are yours to keep.
Additional options:
Express or Super Express:

Your order will have a higher priority, decreasing completion time by 30% or 50%.

Cold Weather Flying:

We will unlock for your the ability to use a flying mount in Northrend.

280% flying mount:

You will get a

280% movement speed flying mount in Northrend.

4 Revered Reputations:

You will get a reputation up to Revered with Wyrmrest Accord, Knights of the Ebon Blade, Argent Crusade, and Kirin Tor.

4 Exalted Reputations:

You will get a reputation up to Exalted with Wyrmrest Accord, Knights of the Ebon Blade, Argent Crusade, and Kirin Tor.

187 ilvl gearing:

You will get a full set of 187 ilvl gear obtained in Normal dungeons.

200 ilvl gearing:

You will get a full set of 200 ilvl gear obtained in Heroic dungeons.
Requirements + Important notes:
Level 68+ World of Warcraft character

Account sharing

(an experienced player will securely log into your account and do all the work for you)
Active WoW subscription in US or EU servers