Great Vault Boost in Dragonflight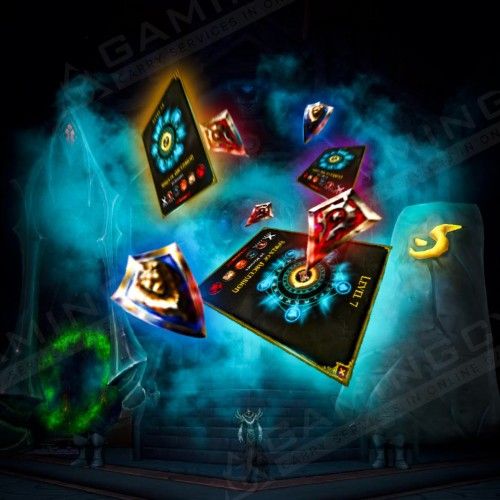 Find me a hot slot!
Didn't find a sultable M+ slot in the schedule? Not a problem. Click this button, and we shall find you a convenient Mythic+ run in 3 minutes!

Best-seller
Your easy & right choice: these services are on a high demand for a reason!

Real time M+ timers
Hurry to join the next starting Mythic+ run. Check timers!

Mythic+ Schedule
Big list of available Mythic+ slots. Pick the most convenient Mythic+ time!

Secure Payments
You can pay securely with PayPal or your Credit Card via Stripe. All payments are covered with the customer protection system and money back guarantee!
Here you can buy Great Vault boost to get your guaranteed weekly reward in WoW Dragonflight.
GV has been introduced in World of Warcraft Shadowlands, allowing you to receive one piece of equipment weekly. A new item arrives to your chest once per week after the maintenance of your server.
To unlock that item, you must complete Mythic Plus dungeons, kill Raid bosses, or get a certain amount of Honor points from Rated PvP.
The more objectives you complete - the more rewards of that category you can choose from (up to 3x items).
Great Vault's location has changed in Dragonflight: now it can be found in Valdrakken instead of Oribos, where it was in the previous expansion.
Our WoW Great Vault boosts are an excellent opportunity to get your WoW weekly chest reward without overpaying: we've carefully designed the options, striving to do a service that would be a turn-key solution for you.
WoW Great Vault Carry:
How does it work?
The general idea of the Great Vault carry is simple: we wanted to give our customers a solution that would let them never miss the WoW weekly chest must-have loot. That's why we're generally brought 3x best-sellers into one place: M+, Aberrus, and PvP honor farming.
The whole boosting process will be fast and straightforward:
Add the service to the cart and pay for your Dragonflight Great Vault boosting via Visa/Master card/Crypto.
After buying, get in touch with your manager via Discord/Skype/Email.
Arrange a suitable boost time, or start with the soonest available group.
Get the preferred weekly activity done with our professional gamers.
Make sure to visit the Valdrakken after reset to get your reward (

100% guarantee

).
Please leave a review at Trustpilot to share your opinion about our service with the community.
ETA:
Average starting time: 1 hour
Average execution time: 3-4 days (depending on the service chosen)
Rewards & Options description:
Aberrus Heroic weekly rewards:
3x Raid bosses:

1x guaranteed

random

Great Vault 428-444 ilvl item

5x Raid bosses:

You will get an opportunity to choose from two 428-444 ilvl GV items

7x Raid bosses:

Get an opportunity to pick one of three 428-444 ilvl GV items
---
Mythic+15 weekly rewards:
Mythic 1x run:

1x 437 ilvl item (random)

Mythic 4x runs:

1x 437 ilvl reward with an opportunity to choose from two items

Mythic 8x runs:

1x 437 ilvl reward with an opportunity to pick one of three items
---
PvP Weekly rewards:
1250 honor points:

1x item (ilvl depends on your rating)

2500 honor points:

1x item (ilvl depends on your rating) with an opportunity to choose from two items

5500 honor points:

1x item (ilvl depends on your rating), and you can choose one of three three items
Requirements + Important notes:
70-level character in the EU or US server.
Selfplay (in the case of Raid and M+)
Account sharing (in the case of PvP)