Tarecgosa's Visage Mount Farming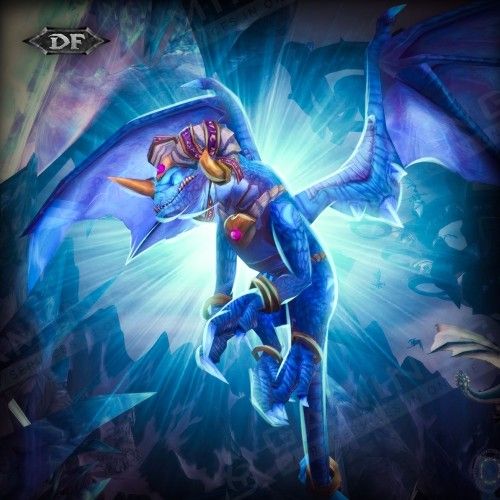 Boosting Schedule
Set the time when the booster may play your account with your manager. We can provide your whole carry while you're AFK without disturbing your usual gaming time!

Hide My Boost
We've developed this unique software to protect you from bans and suspensions. It allows account sharing without flagging an account.

Secure Payments
You can pay securely with PayPal or your Credit Card via Stripe. All payments are covered with the customer protection system and money back guarantee!

Secure Web-site
SSL and HTTPS protocols are used for your 100% privacy & data safety

Enlarge your collections!
An extensive list of unique & rare mounts makes your gameplay brighter and your whole account more precious!
Introducing our premium service for acquiring Tarecgosa's Visage through real-money transactions.
Engage our team of skilled gamers who will meticulously handle your account, guaranteeing a seamless and effortless acquisition of the coveted Lingering Echo of Tarecgosa. Our experts will navigate the challenges of obtaining the Dragonwrath staff and completing the associated quests to secure the elusive mount. The process of farming this legendary staff can be arduous and time-consuming, as it heavily relies on random chance within the Firelands raid. Our professional gamers will require temporary access to your account to facilitate the boosting process, prioritizing utmost security and customer satisfaction at all times. To ensure absolute anonymity, we utilize either a premium VPN specific to your country and city or our exclusive Hide-My-Boost technology, guaranteeing that no one will be aware of any account activity. Furthermore, upon request, we provide a personalized streaming service for an enhanced experience.
How to get Tarecgosa's Visage fast?
The answer is simple! Buy Tarecgosa's Visage farm from our professional WoW gamers!
Lingering Echo of Tarecgosa is an impressive Cataclysm mount that requires acquiring Dragonwrath and completing the Dragonflight expansion questline.
To secure Tarecgosa's Visage, players must undertake the challenging Dragonwrath, Tarecgosa's Rest questline. This engaging journey entails conquering formidable raid bosses, gathering specific items, and progressing through the captivating storyline revolving around the Blue Dragonflight. Once the questline reaches its conclusion, players will be rewarded with the esteemed Lingering Echo of Tarecgosa, which automatically adds Tarecgosa's Visage to their growing collection of mounts.
Pay for the Tarecgosa's Visage mount boost by Gamingcy, and enlarge your World of Warcraft collection hassle-free!
WoW Dragonwrath Mount Boost:
How does it work?
At Gamingcy, our aim is to provide the ultimate solution for efficient farming of World of Warcraft collectibles, specifically the Dragonwrath mount.
We understand the frustrations that come with grinding and relying on random chance, which is why we offer a guaranteed result for your investment, eliminating the unnecessary drama.
Upon purchasing our Tarecgosa mount boost, our dedicated manager will promptly reach out to you via Skype, Discord, or Email. Typically, it takes us only 5-10 minutes to establish contact. For your convenience, our Gamingcy Discord is available 24/7, allowing you to reach us at any time.
During these interactions, you can coordinate all the necessary details for the carry, including the desired starting time, a schedule that suits you, and any other specific preferences.
Rest assured that our manager will keep you well-informed throughout the Tarecgosa's Visage boosting process. Once the job is successfully completed, you will receive immediate notification via your preferred messaging platform. No longer will you need to spend hours grinding WoW mounts tirelessly. With our boost, you can delegate the routine tasks to Gamingcy and enjoy a hassle-free experience.
We NEVER use any third-party software or exploits, and we do all the work manually.
ETA:
Average starting time: 1-3 hours
Average Execution time: 2-5 weeks
Rewards you will get:
Requirements + Important notes:
70 level

character in EU or US server

Account sharing

(an experienced player will securely log into your account and do all the work for you)

Druid, Mage, Evoker, Shaman or Warlock

class