Snapdragon Mount Farming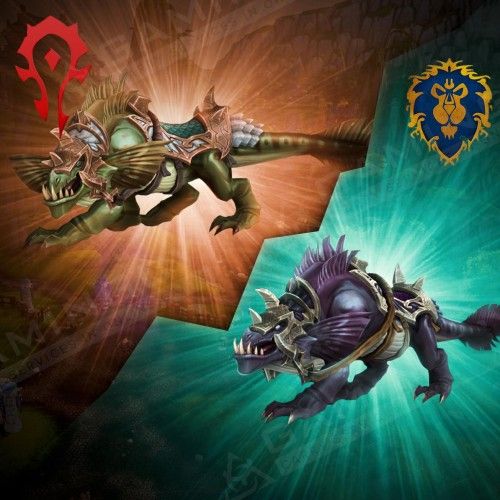 Boosting Schedule
Set the time when the booster may play your account with your manager. We can provide your whole carry while you're AFK without disturbing your usual gaming time!

Hide My Boost
We've developed this unique software to protect you from bans and suspensions. It allows account sharing without flagging an account.

Secure Payments
You can pay securely with PayPal or your Credit Card via Stripe. All payments are covered with the customer protection system and money back guarantee!

Secure Web-site
SSL and HTTPS protocols are used for your 100% privacy & data safety

Enlarge your collections!
An extensive list of unique & rare mounts makes your gameplay brighter and your whole account more precious!
Our boosting service allows you to buy the Snapdragon mount, an exceptional reward from the "Good Girl/Wild Tame" WoW BfA quest, in exchange for actual money.
Our top-class WoW Dragonflight gamers provide a fast Snapdragon boost when you opt for this service. Our seasoned players ensure a seamless progression through the "Good Girl/Wild Tame" quest, assisting you in attaining this distinctive World of Warcraft mount. Consequently, all necessary steps to unlock the Deepcoral Snapdragon/Snapdragon Kelpstalker mount are achieved.
The WoW gold and other rewards based on the random number generator (RNG) system that you may accumulate during the boosting process are entirely yours.
Make the most of the Deepcoral Snapdragon boosting service offered by Gamingcy, and receive your "Wild Tame" quest mounts without any headaches!
How to get the Snapdragon Mount?
The solution couldn't be simpler! Purchase the Snapdragon WoW mount from Gamingcy.com! Our website guarantees all boosting services are provided by the most accomplished World of Warcraft guilds, ensuring swift and secure transactions. Plus, we constantly aim to offer our carries at the most affordable prices.
The Deepcoral Snapdragon is an aquatic alliance-only mount known for its stunning, bright pinkish-red color that seemingly mirrors the vibrant hues of deep-sea corals. Obtaining this mount requires you to complete a series of quests, beginning with "Wild Tame" and leading up to the "Good Girl" quest in the Battle for Azeroth (BfA) expansion. This pursuit can be an exciting challenge, allowing you to delve into thrilling adventures while working towards your goal. Snapdragon Kelpstalker, horde-only mount, is rewarded for a similar questline completion.
Escape the monotonous cycle of farming quests on your own. Spare yourself the investment of time, effort, and money. Opt for the Snapdragon Kelpstalker boost service from Gamingcy, and acquire your "Good Girl" WoW mount at a reasonable cost and without any stress. Uncover a swift and straightforward path to secure the most coveted rewards from the challenging World of Warcraft questlines. Now's the time to expand your collection of WoW quest mounts!
We NEVER use any third-party software or exploits, and we do all the work manually.
ETA:
Average starting time: 1-3 hours
Average Execution time: 2-3 weeks
Rewards you will get:
Requirements + Important notes:
70 level

character in EU or US server

Account sharing

(an experienced player will securely log into your account and do all the work for you)