Onyxian Drake Mount Boost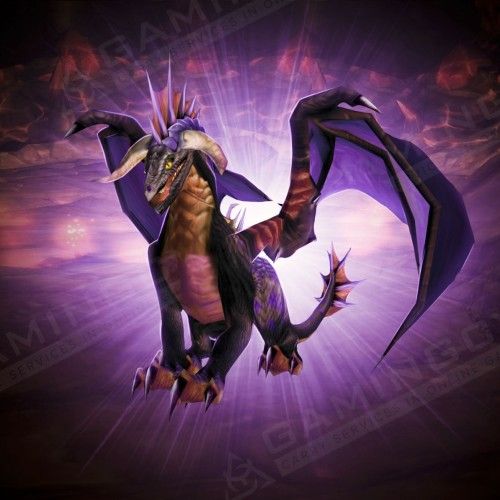 Boosting Schedule
Set the time when the booster may play your account with your manager. We can provide your whole carry while you're AFK without disturbing your usual gaming time!

Hide My Boost
We've developed this unique software to protect you from bans and suspensions. It allows account sharing without flagging an account.

Secure Payments
You can pay securely with PayPal or your Credit Card via Stripe. All payments are covered with the customer protection system and money back guarantee!

Secure Web-site
SSL and HTTPS protocols are used for your 100% privacy & data safety

Enlarge your collections!
An extensive list of unique & rare mounts makes your gameplay brighter and your whole account more precious!
Our boosting service offers the opportunity to purchase an Onyxian Drake Boost using real money. This service is available for both the WotLK Classic and Dragonflight expansions, catering to players in both the EU and US regions. Rest assured that all our services are carried out manually by expert players who have achieved mastery in the game.
To obtain the coveted Onyxia's Lair mount in World of Warcraft, our skilled players will provide an express Onyxia boost with three drakes up, ensuring a complete run of Onyxia's Lair. The mount has a guaranteed 100% drop chance in both the Dragonflight and Wrath of the Lich King Classic expansions.
Please note that account sharing will be required for this service, as our professional gamers will play your character during the boost. We always prioritize the security and enjoyment of our customers, and in the case of account sharing, we utilize a premium VPN specific to your country and city or employ our exclusive Hide-My-Boost technology. This ensures that no evidence suggests anyone other than you has accessed your account. Additionally, if requested, a personal stream of the boost can be made available.
As a result of the boost, you will obtain the Onyxian Drake, which will be accessible to all characters on your account if you are playing WoW Dragonflight. In the case of Wrath Classic, only the character that received the drake will be able to ride it. Furthermore, any gold and other RNG-based raid rewards acquired during the boost will be yours to keep.
Don't miss out on the opportunity to effortlessly acquire the Onyxian Drake mount through Gamingcy's boost. Say goodbye to hassles and enjoy your journey in Onyxia's Lair!
How to get the Onyxian Drake?
The solution is straightforward! Purchase the Onyxian Drake WoW mount at Gamingcy.com! Our site offers top-notch Onyxia's Lair Raid carries conducted by the finest World of Warcraft WotLK Classic and Retail PvE guilds. Rest assured that these carries are executed swiftly and securely.
Say goodbye to wasting your time with pugs. Save your valuable effort and hard-earned money. Invest in the Onyxian Drake boost provided by Gamingcy, and enjoy an affordable and hassle-free Onyxia mount run. It's time to expand your collection!
Onyxia Mount boost:
How does it work?
We designed the Onyxia mount boost service with a clear objective in mind: to provide our customers with the ultimate solution for obtaining captivating WoW collectibles in Wrath of the Lich King Classic and Dragonflight.
Our solution ensures that you achieve a guaranteed result for your investment, eliminating the frustrations of wiping with unreliable pugs and the time-consuming process of finding a suitable group.
The entire process is fast and straightforward:
Add the desired service to your cart and make payment using Visa, Mastercard, or cryptocurrency.
Contact your dedicated manager via Discord, Skype, or email after completing your purchase.
Coordinate a convenient time for the boost to commence, or opt for the earliest available pilot.
Witness the completion of Onyxia's Lair with all three drakes alive, securing the exact result you paid for (with a 100% guarantee).
Once the Onyxian Drake boost is successfully accomplished, our manager will promptly inform you of its completion.
With our streamlined process, you can look forward to acquiring your desired Onyxia mount without any hassle or uncertainty.
We NEVER use any third-party software or exploits, and we do all the work manually.
ETA:
Average starting time: 1-3 hours
Average Execution time: 1-4 weeks
Options available:
WoW Expansion:

choose the game that you're playing and need your boost on (Retail or WotLK Classic).
Rewards you will get:
Onyxian Drake flying mount;
Onyxia defeated;

Onyxia's Lair raid completed

in 10-player mode;
All the loot and gold received during the boost are yours to keep.
Requirements + Important notes:
70 level

character in Dragonflight EU or US server

80 level

character in WotLK Classic EU or US server