Diablo 4 Starter bundle Boost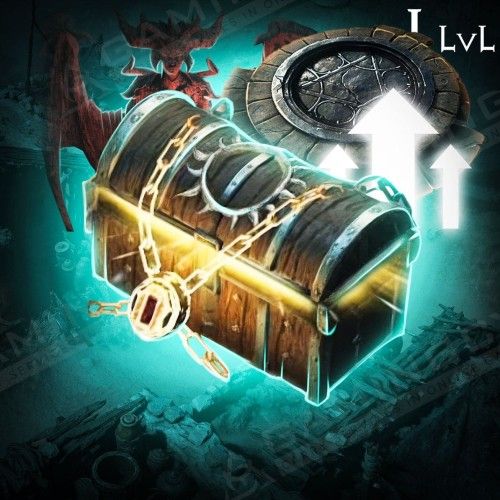 Boosting Schedule
Set the time when the booster may play your account with your manager. We can provide your whole carry while you're AFK without disturbing your usual gaming time!

Package deal!
Save your money: take advantage of buy more - save more mechanics!

Hide My Boost
We've developed this unique software to protect you from bans and suspensions. It allows account sharing without flagging an account.

Secure Payments
You can pay securely with PayPal or your Credit Card via Stripe. All payments are covered with the customer protection system and money back guarantee!

Secure Web-site
SSL and HTTPS protocols are used for your 100% privacy & data safety
The gameplay experience in Diablo 4 is extensive, and reaching a competitive level requires investing countless hours of rigorous effort. However, this special bundle provides a convenient solution to swiftly acquire a well-prepared D4 character without breaking a sweat.
By availing this bundle, you can bypass the frustration of figuring out how to enhance your character. Instead, you'll be left with only one question to contemplate: when and where will you showcase your dominant character and establish your supremacy?
This comprehensive bundle includes the following benefits:
Character Leveling

: 50 lvl included;

Renown Boost

: level 1 in all zones;

Campaign Completion

: Skip the arduous journey and have the story (all acts) completed, allowing you to delve into endgame content;

Altars of Lilith Unlock

: Access special altars dedicated to the powerful Lilith, opening up unique opportunities;

Starter Build World Tier 3

: gear, skill tree, Codex of Power aspects.
Bonus RNG-based rewards.
Furthermore, this bundle presents a bundled offer that can save you up to 20% compared to purchasing each boost separately. Seize this opportunity to take command of the highly anticipated Diablo 4 and let us handle the tiresome character preparation for you!
ETA:
Average waiting time: 30 minutes
Average Execution time: 1-2 days
Rewards you will get:
Up to Level 50 with upgraded Skill tree, Aspects & Stats;
Altars of Lilith & Waypoints unlocked;
Up to Level 3 Renown;
Full Campaign completed;
All the gold, resources, and other rewards that you may receive.
Requirements + Important notes:
Account sharing

(an experienced player will securely log into your account and do all the work for you)