Brinedeep Bottom-Feeder Mount Farming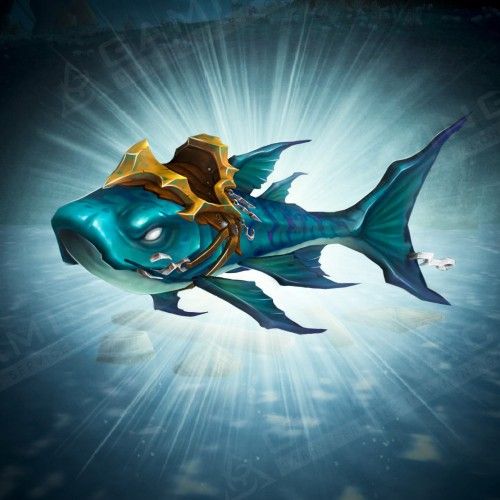 Boosting Schedule
Set the time when the booster may play your account with your manager. We can provide your whole carry while you're AFK without disturbing your usual gaming time!

Hide My Boost
We've developed this unique software to protect you from bans and suspensions. It allows account sharing without flagging an account.

Secure Payments
You can pay securely with PayPal or your Credit Card via Stripe. All payments are covered with the customer protection system and money back guarantee!

Secure Web-site
SSL and HTTPS protocols are used for your 100% privacy & data safety

Enlarge your collections!
An extensive list of unique & rare mounts makes your gameplay brighter and your whole account more precious!
This boosting service enables you to buy Brinedeep Bottom-Feeder mount farming using actual cash in World of Warcraft Dragonflight.
The process of unlocking this aquatic mount in WoW can be exhaustive and time-consuming as it necessitates achieving Best Friend status with Conjurer Margoss, a faction in the WoW Legion. Our professional booster will safely operate your account, working through Dalaran quests and daily tasks until the Best Friend reputation level with Conjurer Margoss is attained.
The Brinedeep Bottom-Feeder boost service, brought to you by Gamingcy, is a wonderful chance to conserve your resources and energy. Any WoW gold and other rewards based on randomness that you acquire during the boosting process are entirely yours.
Brinedeep Bottom-Feeder boost:
How is it done?
The core principle of the Brinedeep Bottom-Feeder boost service is straightforward: we aimed to present our clients with an ultimate method for efficient WoW collectibles farming.
A method that guarantees you receive the results you paid for, bypassing the game's time-consuming grinding and unpredictable elements.
The entire procedure is quick and easy:
Select the service and pay for your Conjurer Margoss Rep mount boost using Visa, Mastercard, or Crypto.
Once purchased, reach out to your manager through Discord, Skype, or Email.
Schedule a suitable boosting time or start immediately with the first available pilot.
Our expert gamer will safely farm the Conjurer Margoss reputation until they secure the mount you have paid for (100% guaranteed result).
Our manager will promptly inform you as soon as the boost is complete!
How to get Brinedeep Bottom-Feeder fast?
The solution is straightforward! Purchase Brinedeep Bottom-Feeder farming from our proficient WoW gamers!
The Brinedeep Bottom-Feeder is an aquatic mount accessible to all characters in your account, which can be unlocked upon reaching Best Friend status with the Conjurer Margoss faction. It can swim underwater at 310% speed.
Here are the steps to obtain the mount:
Locate Conjurer Margoss

: He is found on a floating island near Dalaran. You can reach him using the Emblem of Margoss, a fishing item that teleports you to his location.

Fishing for Drowned Mana

: Once you're on the island, you'll need to fish in the pond for an item called Drowned Mana. You will need to turn it in to Margoss in exchange for reputation points.

Turning in Drowned Mana

: Each Drowned Mana you turn in to Margoss will earn you 50 reputation points. It will take many turn-ins to reach "Best Friend" status, which requires a total of 8,400 reputation points.

Purchasing the Brinedeep Bottom-Feeder

: Once you achieve the Best Friend level, you can buy this Conjurer Margoss Rep mount directly from Conjurer Margoss in Dalaran for 100 Drowned Mana
This boosting service is ideal for World of Warcraft collectible enthusiasts, saving you countless hours and helping you acquire the most elusive new mounts.
Pay for the Brinedeep Bottom-Feeder mount boost from Gamingcy, and expand your WoW collections at the most competitive rates in the market!
We NEVER use any third-party software or exploits, and we do all the work manually.
ETA:
Average starting time: 1-3 hours
Average Execution time: 3-5 days
Rewards you will get:
Requirements + Important notes:
70 level

character in EU or US server

Account sharing

(an experienced player will securely log into your account and do all the work for you)