WotLK Honor Farming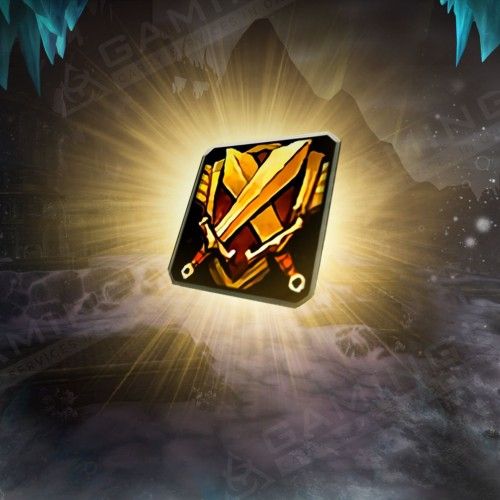 Boosting Schedule
Set the time when the booster may play your account with your manager. We can provide your whole carry while you're AFK without disturbing your usual gaming time!

24/7 support
Get a helpful human reply in ±15 seconds!

Secure Payments
You can pay securely with PayPal or your Credit Card via Stripe. All payments are covered with the customer protection system and money back guarantee!

Secure Web-site
SSL and HTTPS protocols are used for your 100% privacy & data safety

Raise your skill
All PvP services are done with self-play only! While playing, our pro-gamers will explain you new PvP tips and tricks!
This service allows you to buy an express Honor Points farming service in the WotLK Classic expansion.
Honor Points are the primary currency for PvP rewards. You can gather this currency by participating in various activities such as battlegrounds, world PvP, and arenas. The following is a breakdown of how players can accumulate Honor Points in each PvP setting:
Battlegrounds

: Taking part in battlegrounds is a common method for earning Honor Points. Players receive points for defeating enemy players, accomplishing objectives, and emerging victorious in matches. Although the amount of Honor Points awarded depends on the battleground and the player's performance, players can generally expect to earn more points for winning and contributing to the team's objectives.

World PvP

: Participating in World PvP is another approach for amassing Honor Points. Players can acquire points by eliminating enemy players in designated PvP zones, such as Wintergrasp and Lake Wintergrasp. These points are granted based on the player's and opponent's levels, with higher-level players typically receiving more points per kill.

Arenas

: Although arenas primarily provide players with Arena Points, participants can still accumulate Wrath Classic Honor Points through their performance in these matches. Honor Points earned in arenas are determined by the player's personal and team ratings, with higher-rated players earning more points per match.
Players can spend WotLK Honor Points to obtain various PvP-related items, including gear, mounts, and consumables. The following are some examples of what players can acquire with their hard-earned points:
Gear, trinkets, and weapons

: PvP gear is among the most coveted rewards for players engaged in PvP activities. In WotLK, players can use Honor Points to purchase various pieces of PvP gear, such as armor sets, weapons, and trinkets. PvP vendors are located in major cities like Orgrimmar and Stormwind and offer gear tailored to each class and specialization to enhance the player's performance in PvP settings.

Mounts

: Exclusive PvP mounts are also available for purchase with Honor Points. These mounts are distinctive and often visually impressive, allowing players to display their commitment to PvP content.
The Honor Points currency system in World of Warcraft: Wrath of the Lich King revolutionized the game's PvP scene, offering players a streamlined and rewarding method for earning and spending points in diverse PvP activities. By engaging in battlegrounds, world PvP, and arenas, players can collect Honor Points to buy powerful gear and one-of-a-kind blacked-out mounts to enhance their in-game capabilities. Whether you're an experienced PvP veteran or a newcomer seeking to explore the competitive scene, the Honor Points currency and PvP vendors provide a clear route to success in World of Warcraft's thrilling environment.
Our expert gamer will securely play your character and grind random battlegrounds until he gets the desired amount of this PvP currency for you. If you purchase this boosting from us, acc-sharing will be necessary. However, we ensure that your account remains secure by using either a premium VPN that matches your location or our exclusive Hide-My-Boost technology. With this software, no one will be able to tell that anyone other than you has played on your battle.net.
Buy Honor points farming in WoW WotLK and enjoy the fast turn-key job done by a professional booster who knows the most effective mechanics of any World of Warcraft Wrath of the Lich King Classic currency boosting.
WotLK Honor Boost: how does it work?
After you pay for WotLK Classic Honor Points farming, your personal manager will immediately contact you via Discord/Skype/E-mail. There you will arrange all the details about your carry: starting time, convenient playing schedule, and other nuances. While designing our services, we are committed to providing excellent value for the paid money. Our aim is to make our carries affordable, and we achieve this by partnering with Top-30 PvE guilds around the globe.
Wrath of the Lich King Honor Points buying for real money is smart if you want to access amazing rewards that this currency suggests fast, and skip the tedious grinding process on your own or with pugs. You can purchase numerous rewards from PvP vendors with your Honor Points: mounts, gear, pvp upgrades, etc.
WotLK Classic Honor Rewards List:
Buy WotLK Honor Points farming at Gamingcy, and save yourself dozens of hours. Enhance your gameplay with the smooth, fast, and hassle-free currency farming provided securely by the best players of the EU and US game communities. Never grind WoW Honor points for hours long again: pay for the carry service, and leave all the routine to Gamingcy!
ETA & options description
Average starting time: 1-3 hours
Average Execution time:
Honor you will get:
Average Execution time
Discount:

5 000

Honor Points
1 day
–

10 000

Honor Points
1-2 days
5%

25 000

Honor Points
2-3 days
10%

50 000

Honor Points
4-5 days
15%

75 000

Honor Points
6-8 days
20%
Rewards you will get:
The desired amount of Honor Points
A lot of

battleground wins

;
A lot of

honorable kills

;
Some

PvP Achievement

progression
All other rewards that you may receive during the boost (RNG-based) will be yours
Requirements + Important notes:
80 level

character in EU or US servers

Account sharing

(an experienced player will securely log into your account and do all the work for you)
Active WoW subscription in US or EU servers