WoW Ulduar Boost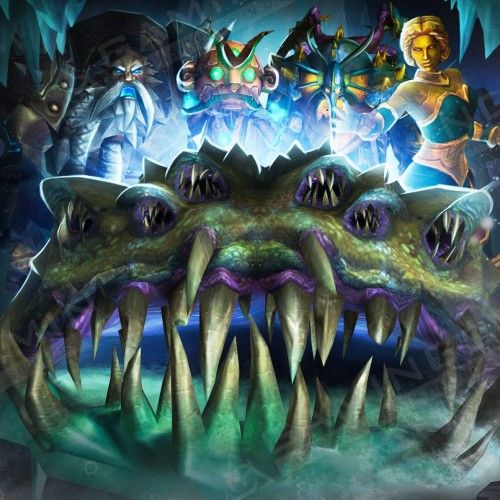 Boosting Schedule
Set the time when the booster may play your account with your manager. We can provide your whole carry while you're AFK without disturbing your usual gaming time!

24/7 support
Get a helpful human reply in ±15 seconds!

Hide My Boost
We've developed this unique software to protect you from bans and suspensions. It allows account sharing without flagging an account.

Secure Payments
You can pay securely with PayPal or your Credit Card via Stripe. All payments are covered with the customer protection system and money back guarantee!

Secure Web-site
SSL and HTTPS protocols are used for your 100% privacy & data safety
Here you can buy Ulduar raid boost and get a fast instance completion with a group of professional WoW gamers. We provide these carries in Wrath of the Lich King Classic and Dragonflight expansions. As a result, you will kill the desired bosses and have a chance to get new gear.
Ulduar Bosses list:
Flame Leviathan;
Ignis, the Furnace Master;
Razorscale;
XT-002 Deconstructor;
Assembly of Iron;
Kologarn;
Auriaya;
Freya;
Hodir;
Mimiron;
Thorim;
General Vezax;
Yogg-Saron;
Algalon the Observer.
Our Ulduar boosting service has two options that depend on the expansion you're playing: WotLK Classic or Dragonflight.
You can also choose from 10, and 25-people mode runs based on the gear tier that you want to receive. These two modes have different saves so that you can complete both of them every week.
Buying Ulduar Raid carry in WotLK Classic in the current game phase is still a great idea, because of the unique powerful items. Some of them are still best in slot. While in Retail, 15/15 Ulduar Raid runs allow you to try your luck and chances to get the mount for you.
Ulduar Carry:
Everything you need to know
Our Ulduar carries are crafted with the primary objective of enhancing your World of Warcraft WotLK Classic or Dragonflight gameplay by providing a more effective and enjoyable raiding experience. We understand the frustration of wiping with pugs or waiting endlessly in the LFG and the countless attempts needed to farm the entire tier set.
This is where Gamingcy's WoW Ulduar raid runs become handy. Our boosting services are performed by expert PvE players who have perfected the game and possess in-depth knowledge of all boss tactics and strategies. We offer boosts for both EU (any European realm) and US (North America, Latin America, Oceania) servers.
Even in the World of Warcraft Dragonflight realities, completing this raid solo can be pretty challenging, and players are forced to look for help in the LFG or Trade chat. However, the task is not easy as finding people interested in a Ulduar loot run is difficult. Most players are occupied with recent game content and leave legacy raids for later. Moreover, even if you manage to find some teammates, chances are high that they might be weird or inexperienced players who may not even know the raid's location in WotLK (in the Storm Peaks zone in Northrend). Furthermore, upon defeating the raid bosses, these pugs will compete for the rewards (gear, weapons, and tokens) with you, ultimately prolonging the time needed to collect your gear set to weeks or even months.
We believe it's an intelligent decision to avoid the annoying pug and RNG drama and opt for Ulduar runs at our site. Our boost will save you considerable time and provide you with a guaranteed result for the paid money. Consider it as an efficient GDKP run without any competition and without having to spend thousands of gold trying to outbid other participants.
You can buy Ulduar carry with self-play or account sharing at our site. However, before buying, please clarify with our 24/7 support team whether self-play is available for your server. Both methods are 100% secure and time-tested. Regarding acc-sharing, we use a premium VPN of your country+city or an exclusive Hide-My-Boost technology, ensuring that the security system will never find out that somebody else has ever logged into your character.
Summing up, if you need a professional Ulduar boost at an advantageous price, you've come to the right place. Below you will find a brief list of the most valuable WoW Ulduar Raid rewards.
Ulduar Loot Table:
ETA:
Average starting time: 1-3 hours
Average Execution time: 3-4 hours
Rewards you will get:
Ulduar full raid run

on the desired difficulty;
Get a chance to obtain gear;
Raid achievements unlocked.
Options available:
Selfplay:

you will play your character yourself with a group of our professional player(s).

Account sharing:

an experienced player will securely log into your account and do all the work for you.

Difficulty:

We will complete the dungeon on

10 or 25 player difficulty

.

WoW Expansion

: choose the game that you're playing and need your boost on (Retail or WotLK Classic).
Requirements + Important notes:
70 level

character in Dragonflight EU or US server

80 level

character in WotLK Classic EU or US server
Active WoW subscription in US or EU servers